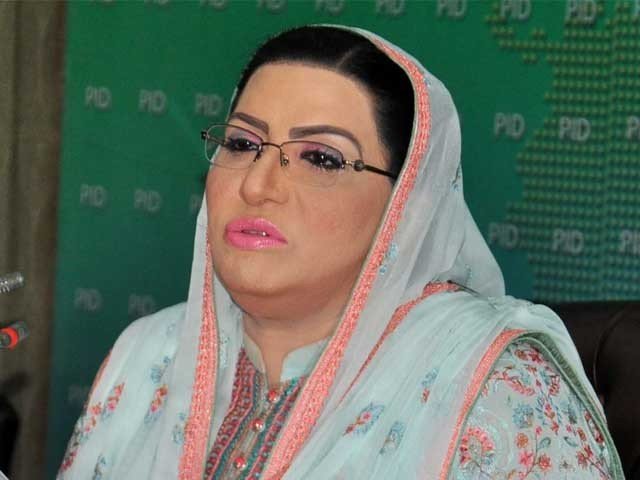 ---
ISLAMABAD: Special Assistant to the Prime Minister on Information Dr Firdous Ashiq Awan has accused the PPP led Sindh government of protecting interests of the elite instead of thinking about the poor people of Sindh while developing policies to curb the novel coronavirus pandemic.

"Sindh Chief Minister Murad Ali Shah took decision to impose a lockdown in the province to achieve a specific result – to be called a good boy – and to protect the interests of a handful of elite. The Sindh government did not take steps to protect the rights of 95% people of Sindh," she said on Wednesday.

Dr Firdous was addressing a press conference flanked by the PTI Sindh leader Haleem Adil Sheikh. The press conference took place a day after the PPP Chairman Bilawal Bhutto Zardari criticized Prime Minister Imran Khan and his government for not doing enough to stop the infectious disease.

In a TV interview, the PPP chief expressed apprehension that if the federal government eases lockdown restrictions in haste, then the coronavirus infestation would spread exponentially and there would be a steep uptick in cases, which would put immense pressure on the country's healthcare system

Dr Firdous said following Prime Minister Imran Khan's decision to ease lockdown, a Sindh government spokesperson tweeted "Inna lillahi wa inna ilayhi raji'un" – a Quranic verse recited when one hears news of death or an immense loss.

"Unfortunately, Sindh once again issued a tweet saying "Inna lillah" which means that you are attributing the prime minister's actions to the death of the nation," Awan said.

The SAPM did not name the PPP official but said: "He was not an ordinary person but a provincial minister and spokesperson for Sindh government who tweeted from his personal twitter handle and tried to divide the nation once again."

She said the prime minister, the National Coordination Committee and all departments of the government have repeatedly conveyed to the Sindh government that it is free to take any decision that it thinks is better for their province.

Calling Sindh chief minister "Mr King", she said: "You may impose lockdown in your province, do not allow people to come out of their homes, impose curfew, close factories, and suspend transport, all these are within your powers. However, with powers come responsibilities.

"It is your topmost responsibility to provide a two-time meal to the downtrodden in Sindh. Perform your duty and use your powers, the federal government is ready to facilitate you in every way possible. But do not disappoint people by telling them stories of death; give them hope," she said.

She said the leader always gives hope to the nation, which looks to him in difficult times and expects that the leader would be their messiah in every condition and help them come out of the difficult times.

"People expect that leaders' policies would not only protect life and property but produce results on the ground but unfortunately some leaders start spreading hopelessness among the masses," she added.

According to the statistics, she said, Sindh is worst affected by coronavirus with the highest number of deaths, people on ventilators and contact-spread.

"It suggests that there is a gap in implementing the policies and the Sindh government's claims. The Center and provinces have to combat the novel coronavirus together. But the federal government would not leave people alone at the mercy of the Sindh government in these difficult times," she added.
COMMENTS
Comments are moderated and generally will be posted if they are on-topic and not abusive.
For more information, please see our Comments FAQ