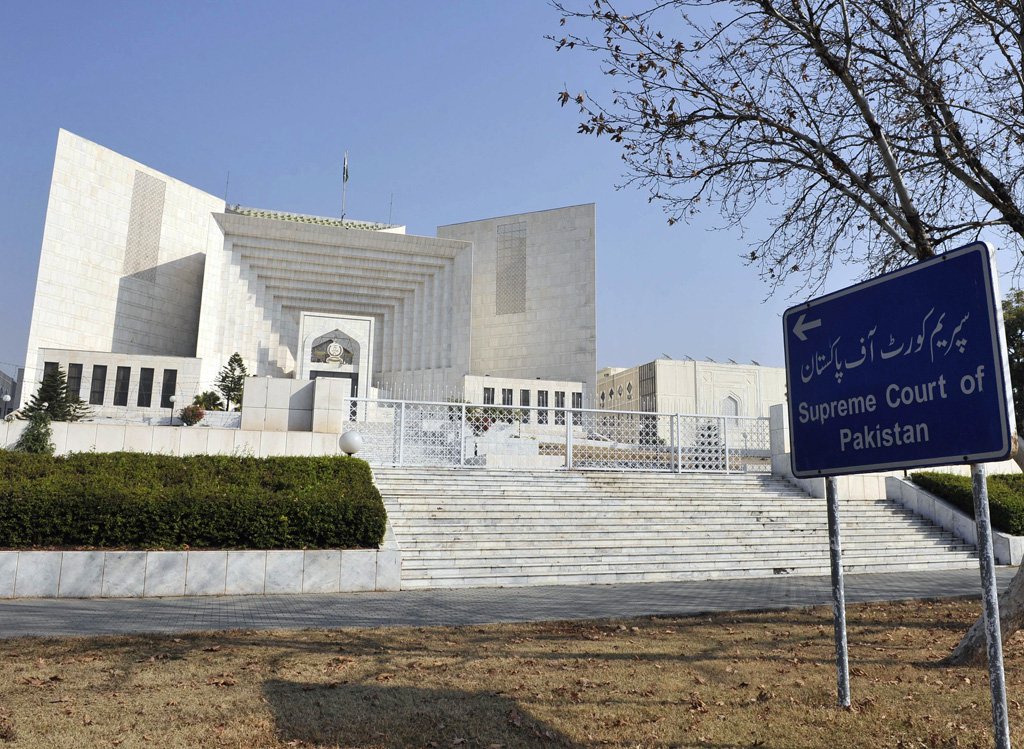 ---
ISLAMABAD: The registrar of the PMDC has been barred from taking office until the top court decides whether his appointment was legal or not.

This was directed by a three-member bench of the Supreme Court, led by Chief Justice Gulzar Ahmed as it heard on Wednesday a petition filed by the federal government challenging the restoration of the Pakistan Medical and Dental Council's (PMDC) Registrar Brigadier (retired) Hafeezuddin.

During Wednesday's proceeding, the Attorney General (AG) asserted that the registrar had entered the council's building after breaking the locks placed on its door.

At this, CJP Ahmed ordered the PMDC registrar to leave the council's building if he was present there.

The court further barred Hafeezuddin from entering the council's building until a verdict is pronounced in the case.

The AG further argued that Hafeezuddin had been appointed under the PMDC Ordinance 2019.

To this, Justice Iijazul Ahsan recalled that the Islamabad High Court (IHC) had revoked this ordinance.

"How can employees be restored under an ordinance if it has been abolished?" he inquired.

Terming the IHC's orders an overreach while hearing the contempt of court petition filed by Hafeezuddin, the bench stated that orders such as those cannot be given in response to a petition of contempt of court.

CJP Ahmed suggested that through its orders, the high court had restored employees of the Pakistan Medical Commission (PMC), not the PMDC.

"Registration of thousands of medical practitioners has ground to a halt due to the PMDC issue," the court remarked.

To bring an end to these complications, the AG suggested that the court appoint a retired judge as the PMDC's head.

He went on to say that it was the court's discretion whether it appointed Justice (retired) Shakirullah Jan - who has served in that position in the past - or any other retired judge, adding that such a move will automatically restore the council.

After both sides completed their arguments, the court reserved its verdict.

The IHC had in February struck down the PMC ordinance and restored the PMDC.

Last week, it had directed the health ministry and the Islamabad Capital Territory district administration to allow the council's registrar to resume work in his office with staff and report any irregularities to the court. He subsequently filed a report claiming critical records were missing along with some assets of the council.

Published in The Express Tribune, April 16th, 2020.
COMMENTS
Comments are moderated and generally will be posted if they are on-topic and not abusive.
For more information, please see our Comments FAQ