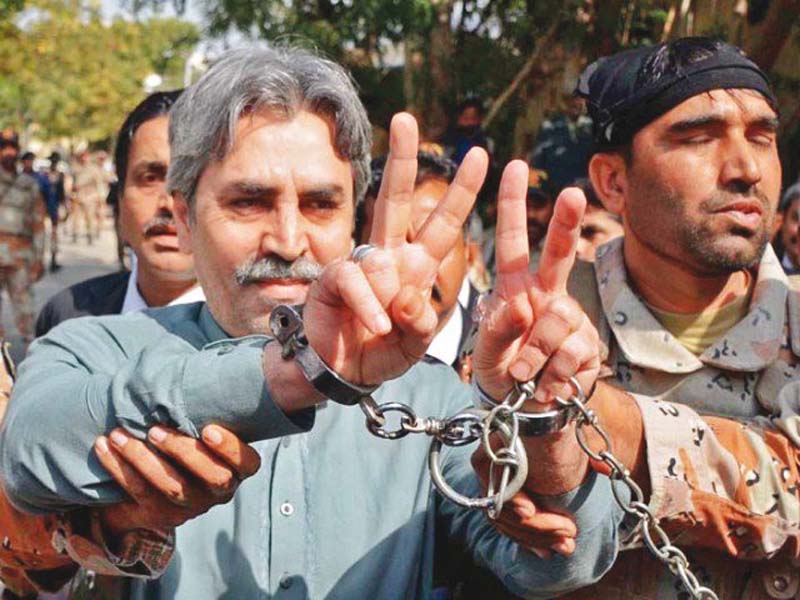 ---
KARACHI: The Sindh High Court (SHC) acquitted on Wednesday Muttahida Qaumi Movement-Pakistan (MQM-P) leader Amir Khan and co-accused Tariq alias Bata, who had been convicted of perpetrating the murder of MQM workers Anam Aziz and Muhammad Naeem.

A two-member bench, comprising Justice KK Agha and Justice Zulfiqar Ali Sangi, annulled the sentences awarded to Khan and Tariq, 17 years after their conviction by an anti-terrorism court (ATC).

During the hearing, defence lawyer Mehmood Alam Rizvi maintained that the accusations levelled against Khan were "wrong and baseless."

Rejecting the Sindh government's request for extending the period of Khan's imprisonment, the court acquitted Khan and Tariq.

An ATC had meted out 10 years of imprisonment to Khan and life imprisonment to Tariq. Later, though, Khan had acquired bail.

According to the police, they had allegedly shot dead Aziz and Naeem on February 23, 2003, during a by-election in NA-254 constituency. Back then, Khan was the general secretary of MQM-Haqiqi.

Ban on congregational prayers

Another two-member bench, comprising Justice Muhammad Ali Mazhar and Justice Yousuf Ali Sayeed, reserved its verdict on a plea challenging the restriction on offering prayers in mosques during the lockdown.

During the hearing, the petitioner said the closure of mosques went against fundamental rights and the government could not restrict citizens from offering prayers at mosques.

Following this, the federal and Sindh governments submitted their replies on the plea.

"What is the policy agreed upon by both the governments regarding the lockdown and the closure of mosques?" inquired Justice Mazhar from the parties.

At this, the deputy attorney-general informed the court that President Dr Arif Alvi would be holding a meeting with religious scholars of all sects on April 18 to discuss the matter.

Moreover, the additional advocate-general maintained that not all mosques were closed but only a limited number of worshippers were allowed to pray inside a mosque. "Otherwise, azan [call for prayers] is given as before," he maintained.

"Lockdown restrictions are in the public interest and have been imposed to protect people against the coronavirus," he said, adding that the lockdown, too, had been eased.

The court reserved the verdict on the plea after hearing the arguments.

Published in The Express Tribune, April 16th, 2020.
COMMENTS
Comments are moderated and generally will be posted if they are on-topic and not abusive.
For more information, please see our Comments FAQ