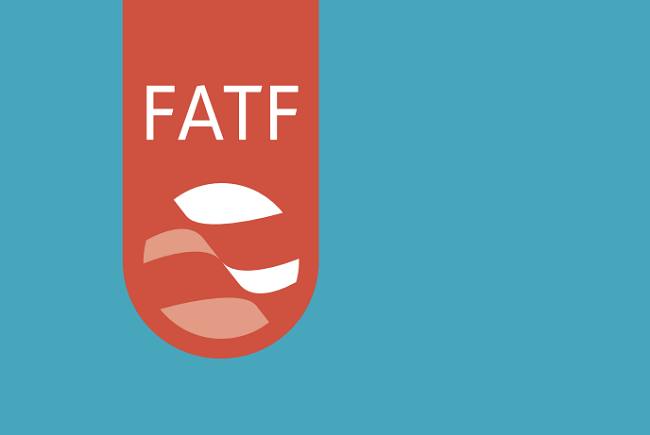 ---
The lockdown in Pakistan to control the spread of coronavirus has not only affected the life of every Pakistani and the country's economy but is also taking its toll on positive initiatives of the current government. One such initiative underway is to align the anti-money laundering and combating of financing of terrorism (AML/CFT) regime of Pakistan with international standards.

Pakistan was placed in the Grey List by FATF in June 2018 and handed over a 27-item action plan to meet critical deficiencies pertaining to terror financing and application of targeted financial sanctions in existing systems and structures. In a parallel stream, the Asia Pacific Group (APG) also conducted a comprehensive evaluation of Pakistan in 2018 and highlighted shortfalls in detail in a report which was adopted by FATF in the October 2019 Plenary.

While Pakistan continues to be in the FATF Grey List, the government has shown political commitment and will to overhaul its AML/CFT regime. As a result, Pakistan's efforts were recognised in the last FATF Plenary wherein Pakistan was found compliant in 14 out of 27 action items with substantial progress in other remaining items. However, the endeavour to take Pakistan out of the Grey List is not yet over and has slowed a bit due to the COVID-19 situation. It needs continued efforts in right direction.

Pakistan gets more time to submit report to FATF

India, in its animosity, as usual left no stone unturned to malign Pakistan throughout the process of the FATF action plan. India's attitude has always been to taint Pakistan's earnest efforts with negativity, questioning processes to impede timely completion of the action plan. One such effort by India was projecting statements given by Prime Minister Imran Khan during the UN General Assembly session in October 2019 about terrorism in Pakistan out of context. India is once again trying to malign Pakistan as a terrorist state by highlighting the ATA 4th Schedule List of 7,000 proscribed individuals.

Pakistan's response to the challenge of double scrutiny by FATF and APG under the hostile environment created by India has so far been apt. Pakistan has focused on a set of actions to address FATF and APG observations and to overhaul its AML/CFT regime in a sustainable and irreversible manner. This requires strong political commitment, which the government reiterated a number of times at FATF forums and displayed by instituting a dedicated Coordination Committee at the national level under Minister Hammad Azhar to steer the whole effort.

The focus of Pakistan's effort has been to improve legal provisions and establish efficient systems, structure and processes. On the legal side, a detailed review is underway to comprehensively meet deficiencies in the existing laws such as Anti-Money Laundering Act, Anti-Terrorism Act, or to enact new ones such as the Mutual Legal Assistance Act, etc. Necessary amendments in this regard are at various stages of enactment while some have already been enacted.

To strengthen existing structures, Pakistan has also established dedicated AML/CFT cells in all federal and provincial ministries and departments. This effort alone means placement of near 1,000 officials at various tiers of government structures to carry out focused work.

Pakistan has also updated its National Risk Assessment and has implemented Risk Based Approach in the financial sector. It even carried out a detailed survey of 64,946 non-profit organisations, one of the key areas of focus of FATF action plan, wherein 48,964 non-compliant or inactive non-profit organisations were deregistered and each province enacted a Charity Law and established a Charity Commission to efficiently manage this sector.

SBP likely to further cut Pakistan's GDP growth forecast

Another area of scrutiny was the ATA 4th Schedule List, which gives domestic effect to UNSCR 1373 obligations.  Over a period of considerable time, the list has been bloated up to 7,000 names with multiple inaccuracies such as the names of dead individuals, Afghan nationals, untraceable names without proper identifiers, offenders of heinous crimes otherwise not associated with proscribe organisations, etc.

The Ministry of Interior undertook this scrutiny for about six months based on legal provisions through a process of on-ground verification to update the list. As a result, the number of proscribed persons on this list now stands at 3,763 with completely traceable and accurate identifiers. NACTA with technical support of PITB automated the entire process and new features were introduced in the database whereby any addition or deletion becomes immediately available to all stakeholders, including all the banks, other financial institutions and all law enforcing agencies. This has enabled law enforcing agencies to enforce wide range of terror financing preventive measures ranging from regular monitoring, travel ban, assets freeze and arms embargo.

It is well understood that the COVID-19 situation has slowed this process of reform, like other aspects of daily life. However, on a positive note, it has also afforded Pakistan extra time to address pending issues in a comprehensive manner. It will be prudent to note that while spoilers will keep casting shadows on the earnest efforts of Pakistan, the synergy within the government seen so far to get out of the FATF Grey List should continue. It is also hoped that this synergy extends to other areas of governance so that building blocks of efficient government functioning are placed to take a positive economic trajectory for good. 

Published in The Express Tribune, April 16th, 2020.

Like Opinion & Editorial on Facebook, follow @ETOpEd on Twitter to receive all updates on all our daily pieces.
COMMENTS
Comments are moderated and generally will be posted if they are on-topic and not abusive.
For more information, please see our Comments FAQ