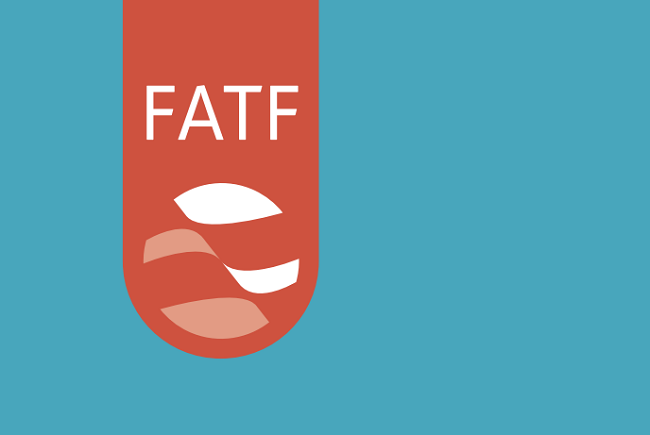 ---
ISLAMABAD: The Financial Action Task Force (FATF) has given more time to Pakistan to submit its performance report on the implementation of the global watchdog's remaining recommendations -- providing relief to the country amid the coronavirus pandemic.

Pakistan will now submit its report in August instead of April. The FATF review scheduled for June 21-26 will take place in October.

In February this year, Pakistan's status was retained on FATF's Compliance Document, normally referred to as the "grey list", for four more months, setting June 2020 as the new deadline for delivering on the remaining points related to terror financing risk management.

After a six-day plenary in Paris, the global financial watchdog had decided not to blacklist Pakistan after the country showed progress on majority of the actionable points and demonstrated its serious political commitment to curb terror financing and money laundering.

However, it noted that Pakistan had delivered on 14 points and missed 13 other targets.

"The FATF strongly urges Pakistan to swiftly complete its full action plan by June 2020. Otherwise, [if] significant and sustainable progress especially in prosecuting and penalising TF (terror financing) not made by the next plenary, the FATF will take action," the statement issued by the watchdog read.

PM Imran urges world powers to help Pakistan in fight against COVID-19

The FATF statement noted that since June 2018, Pakistan made a high-level political commitment to work with the FATF and the Asia-Pacific Group (APG) to strengthen its AML/CFT regime and to address its strategic counter-terrorist financing-related deficiencies.

Pakistan's political commitment has led to progress in a number of areas in its action plan, the statement said. The progress has been made on risk-based supervision and pursuing domestic and international cooperation to identify cash couriers, it added.

The FATF underlined that Pakistan should continue to work on implementing its action plan to address its strategic deficiencies by demonstrating that remedial actions and sanctions were applied in cases of AML/CFT violations, relating to TF risk management and TFS obligations. . It told Pakistan to ensure that law-enforcement agencies were identifying and investigating the widest range of TF activity and that TF investigations and prosecutions targeted designated persons and entities, and those acting on behalf or at the direction of the designated persons or entities. It also recommended effective implementation of targeted financial sanctions (supported by a comprehensive legal obligation) against all 1267 and 1373-designated terrorists and those acting for or on their behalf, including preventing the raising and moving of funds, identifying and freezing assets (movable and immovable), and prohibiting access to funds and financial services.

Pakistan scrambles to repatriate workers after UAE warning

The FATF, also known by its French name Groupe d'Action Financiere, is an intergovernmental organisation founded in 1989 on the initiative of the G-7 nations to develop policies to combat money laundering.

The watchdog had placed Islamabad on the "grey list" from June 2018 and given it a 27-point ambitious action plan that required it to completely choke terror financing and monetary laundering, dismantle terrorists' sanctuaries, and make the banking and non-banking financial regulations more stringent.