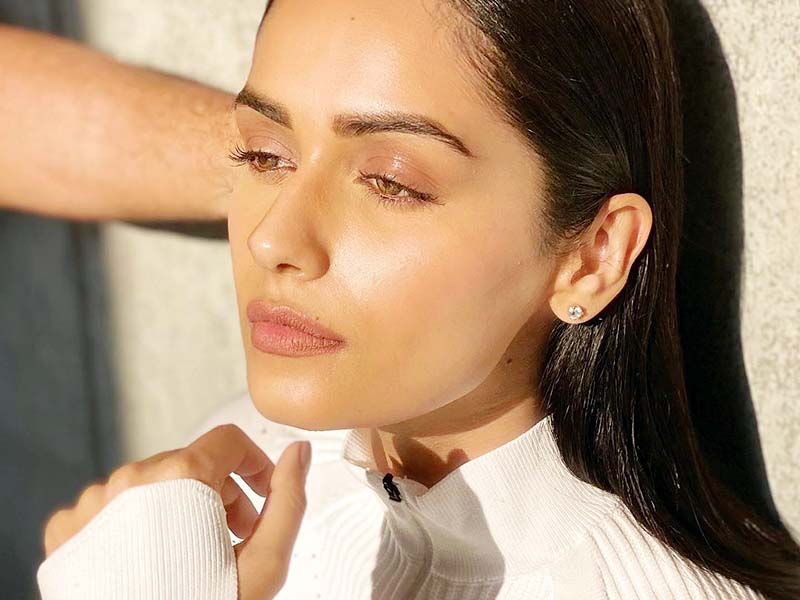 ---
Don't get us wrong, we love long balmy summer days but not the havoc it can wreak on your skin and make-up. Here are six tips to keep your make-up in place all day
As the season transitions into summer, it welcomes the onset of sticky air and humidity. And while we love the long, balmy summer days, there is nothing worse than catching a glimpse of yourself in a mirror and seeing that half your make-up has melted off. In the winter months, you will notice that you can step out in the morning and your make-up will remain in place till the moment you get home in the evening. In the summer months however, this will most definitely not be the case.
But fret not, because with a few expert tips and tricks, there are ways you can keep your make-up in place as we head into hotter days. We'll tell you how you can switch certain products for more heat appropriate conditions to make your make-up stay put; all day long. Read on and put these pro-tested strategies for keeping all your make-up exactly where you want; in place.


1. Opt for creamy products rather than powders

Okay we know! This might sound counterproductive, but these creamy products are less likely to melt and will give you a youthful and dewy glow. How can a creamy product melt further right? These cream eye shadows and bronzers come in different pops of colours and also come in organic options.




2. Always moisturise and follow with primer

In the sticky and humid weather, the last thing you want to do is lather on more product, but trust us when we say, it is important to moisturise and using a primer is a must. A good primer will prep your skin for the day ahead and will make your skin feel silky smooth. Apply it after you moisturise, right before applying your make-up.




3. Go easy on the base

In the summer months, you'll want to keep your make-up light, fresh and natural. Switch your full coverage foundation for a BB cream with added SPF and this will instantly make your make-up feel lighter and last longer. Unlike a thick foundation, a light BB cream won't melt under the sun's rays.




4. Don't forget your lids

When the temperature rises, your face isn't the only thing that requires primer. Primers are great for keeping your eye shadows in place; especially those that have a tendency to slip, smudge, or even run into your eyes. It is also a great base for your eyeliner which can also have the tendency to slip. You don't want those panda eyes now do you?




5. Avoid the gloss

When it's really hot and the mercury is rising, gloss is the last thing you want to apply. Not only will they look uncomfortable, but they also don't sit well in the heat. Instead, opt for lighter, non-glossy balms and lip stains to avoid looking like your face is melting. A barely there wash of colour is enough to get you through the day.




6. Skip the powder

While powder is most often the final step in any make-up routine, in summer months, it can be the first thing that can ruin your look. When you sweat, make-up can turn into a cakey mess and cracks will show through. Instead, opt for a fixing spray and a few spritzes will lock it all in place.
COMMENTS
Comments are moderated and generally will be posted if they are on-topic and not abusive.
For more information, please see our Comments FAQ