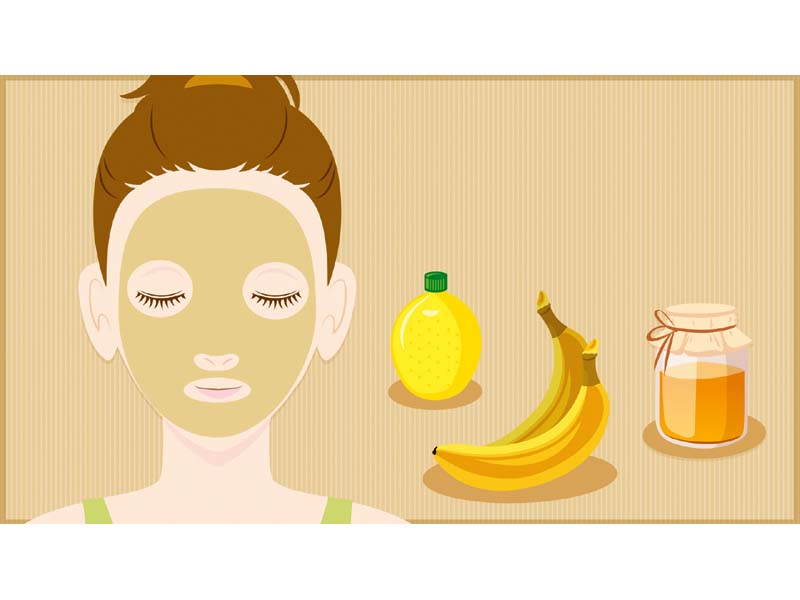 ---
With social distancing in full effect, it's understandable to neglect your beauty care due to limited to no professional options available. Most of us are now relying on ingredients easily available in our kitchen to take care of our skin. Read more to get a beautiful glow at home without breaking your bank.


1 - The Banana Face Mask

If you're looking for a face mask that requires little effort and gives tremendous results, this mask is for you. It not only helps with pigmentation and scars but also gives a very natural, healthy looking glow.

1. Mash one-half of a banana in a bowl.

2. Mix a tablespoon of orange juice and a tablespoon of honey.

3. Apply the mask to your face and keep the mixture on for 15 minutes.

4. Rinse with lukewarm water and then moisturise.




2 - Egg and Oatmeal Mask

This mask is popularly known as the 'breakfast' face mask (because of the ingredients) it's best suited for people with oily skin. It not only helps in targeting the oily regions of your face but also helps smoothening and tightening your skin.

1. Combine one egg yolk, one tablespoon of honey, and one tablespoon of olive oil with half a cup of oatmeal.

2. Mix well, then apply it to your face for 15-20 minutes.

3. Rinse with lukewarm water and then moisturise.




3 - Honey and Citrus Mask

Looking for a quick fix to give dull skin a bright and pretty glow, this mask will give you an instant glow and brighten your skin. Fret not, the honey in this mask makes it skin friendly and not harsh to apply on your face. Still concerned? Try a test patch to see how your skin reacts to it.

1. Combine three tablespoons of orange juice with a quarter-cup of honey.

2. Apply the mixture lightly over your face and leave it on for 15 minutes.

3. Rinse with lukewarm water and follow with a moisturiser.




4 - Hydration Mask

If your skin is acting up, an exfoliating mask is always the answer. This mask will leave your face feeling oh-so-smooth and supple.

1. Mix 1/2 cup of buttermilk in with two tablespoons of yoghurt.

2. Leave on face for a few hours and then wash off to see a glow like no other.

3. Follow with a moisturiser.
COMMENTS
Comments are moderated and generally will be posted if they are on-topic and not abusive.
For more information, please see our Comments FAQ