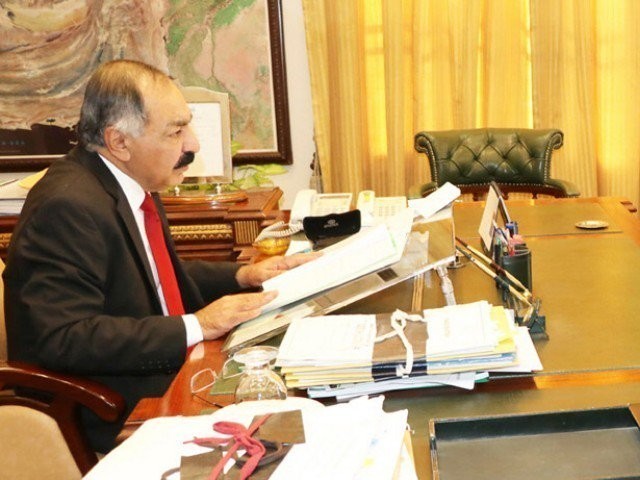 ---
QUETTA: Hinting towards the coronavirus crisis worsening in the near future, the Balochistan Governor Amanullah Khan Yasinzai on Thursday said the futuristic ideas of the current change in trends can easily depict a clearer picture of the future.

"It is more important for us to be aware of the difficult situations that is going to arise in the near future rather than fearing the present. Currently, both the federal and provincial governments are utilising all available resources to tackle the novel coronavirus," he said. "Controlling the spread of COVID-19 is a problem for all developing and economically vulnerable countries in the world. The major problem is the availability of modern medical equipment."

Governor Yasinzai made it clear that the prevailing situation could have dire consequences if international institutions do not provide timely supply of innovative technology and save lives.

He added that in countries like Pakistan, the lockdown will have more negative impacts because a large part of the total population already lives below the poverty line. "It will have an adverse effect on the national economy, thus increasing poverty, inflation and unemployment."

The governor also said a large number of people could die due to hunger if the government had to prolong the lockdown. "In this regard, an immediate financial support of global institutions and the supply of protective medical gear could be helpful in tackling this challenge."

Shedding light on the relief package announced for the financial support of all Pakistanis living in poverty, he said that it will reach the people very soon. 

Published in The Express Tribune, April 10th, 2020.