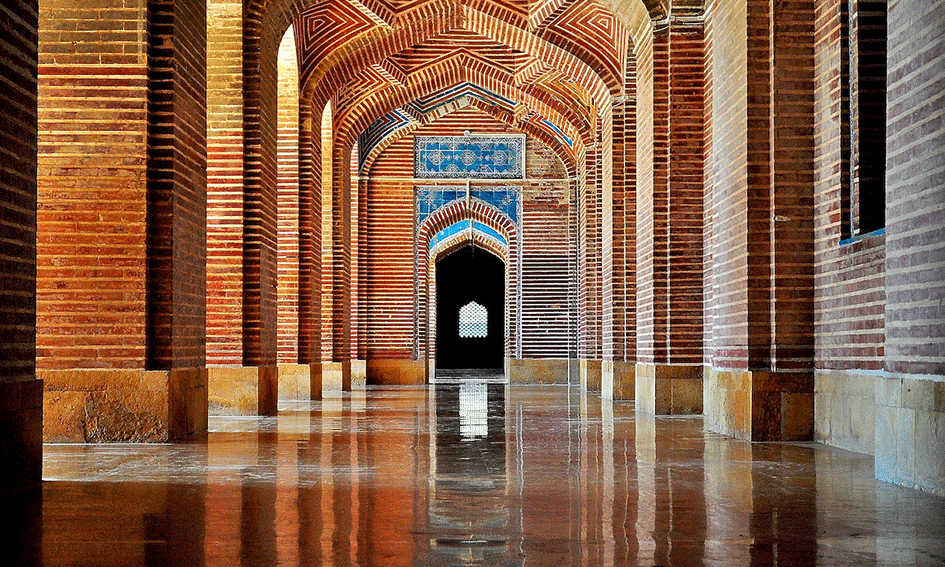 ---
KARACHI / ISLAMABAD / QUETTA / PESHAWAR / LAHORE / GILGIT / MUZAFFARABAD: The novel coronavirus emerged in the central China city of Wuhan towards the end of last year and proliferated to almost the whole world within a couple of months. It's not the virulence or fatality, but the infectivity of the new virus – also known as SARS-CoV-2 – that has set off a global frenzy.

The COVID-19 respiratory illness caused by this mysterious contagion has so far infected more than a million people in 202 countries and territories of the world – more than 82,000 of them have died and counting.

Pakistan, despite its close proximity with China, remained coronavirus-free until February 26 when a young man from Karachi tested positive after returning from Iran – one of the worst-hit countries. After a brief hiatus following the first case, COVID-19 cases spiked as more pilgrims returning from Iran tested positive for the virus.

The nationwide tally of COVID-19 patients soared past 4,500 with 2,276 cases in Punjab, 1,128 in Sindh, 620 in Khyber-Pakhtunkhwa, 219 in Balochistan, 213 in Gilgit-Baltistan, 102 in Islamabad, and 28 in Azad Jammu and Kashmir.

The virus has claimed 66 lives while at least 556 coronavirus patients have recovered.

The number of cases has continued to soar despite the country being under lockdown for the third consecutive week.

The situation remains fluid and we're updating stats as soon as new figures are officially released.

Follow The Express Tribune's live coverage of the pandemic here.




2:25am: CII urges people to offer Friday prayer at homes

The Council of Islamic Ideology (CII) has urged the people to offer Friday prayer at home until the country remains under lockdown to stem the spread of novel coronavirus.

Speaking to the state-run news channel, PTV, on Thursday, CII Chairman Dr Qibla Ayaz said the council held a meeting with President Dr Arif Alvi who also urged the faithfuls to offer congregational prayer at homes in view of the virus outbreak.

He said that on the request of government, Ulema have realised the need of social distancing and precautionary measures against the highly-contagious disease.

For more details read here




1:07am: New cases of coronavirus take Punjab tally to 2,279

The number of total confirmed coronavirus cases in Punjab reached 2,279 late Thursday, Chief Minister Usman Buzdar confirmed in a tweet.

As many as 39 patients have recovered with 18 deaths reported thus far, according to the Punjab CM.


Total confirmed #COVID19 cases in Punjab are 2,279.
701 Zaireen are in DGK, Multan and Faisalabad quarantines, 696 are Tableeghi Jamaats' members, 70 Jail Prisoners & 803 are Non-Quarantined.
Sadly we'v lost 18 precious lives, while 39 patients recovered!

31,535 tests conducted.

— Usman Buzdar (@UsmanAKBuzdar) April 9, 2020


01:00am: K-P confirms 65 fresh cases of COVID-19

The health authorities in Khyber-Pakhtunkhwa confirmed 65 new positive cases of COVID-19, taking the provincial tally of coronavirus patients to 620.

The provincial coronavirus death toll rose to 22 after two more died during the last 24 hours, they added.

As many as 3,678 have been tested for the contagion, with the number of recovered patients has reached 128, according to official statistics.




12:02am: Sinch CM's brother-in-law succumbs to coronavirus

Sindh Chief Minister Syed Murad Ali Shah's brother-in-law Syed Mehdi Shah passed away on Thursday after being tested positive for coronavirus three weeks ago.

He had returned from Iraq and was under treatment at a private hospital.

"Syed Mehdi Shah was on ventilator for the last few days and passed away today [Thursday]," confirmed Saeed Ghani, who was also tested COVID-19 positive last month but later tested negative.

Mehdi Shah had also served as deputy commissioner Mirpurkas and Karachi.

For more details read here




10:17pm: Balochistan reports seven new cases of coronavirus

With the addition of seven new coronavirus cases, the Balochistan's tally of novel coranavirus cases have reached to 219, the provincial health department said.

According to a statement issued on Thursday, 3,405 people have been tested for COVID-19 till today and of them, the results of 3,186 have come out negative.

As many as 89 people have fully recovered from mysterious illness with only one death, the authorities said.




7:10pm: 58 fresh cases push Punjab tally to 2,224

Punjab has reported 58 fresh cases of coroavirus, taking the total number of COVID-19 positive patients to 2,224, the provincial health department spokesperson said.

"As much as 700 quarantined patients are Zaireen, 662 Tableeghi Jamaat  members, 68 jail prisoners and 794 are other citizens," the spokesperson shared a breakdown of the patients.




6:02pm: Only frontline paramedics engaged with corona patients need protective gears: Dr Mirza

The PM's aide on health said that the protection of frontline doctors fighting coronavirus is the government's top priority and Personal Protection Equipment (PPE) is being provided to them across the country

"Only those doctors and paramedical staff engaged with coronavirus patients need Personal Protection Equipment," Special Assistant on National Health Services Dr Zafar Mirza said in a media briefing on Thursday.

It will be a huge mistake to think that Pakistanis do not need to take preventive measures like social distancing because here the number of cases and deaths are lower than expected, he added.

While talking about the government's decision to impose lockdown to curb the spread of the contagion, Dr Mirza said: "If we did not strictly implement on preventive measures against coronavirus it will spread rapidly in the country."

He urged the health workers to make rational use of PPEs, saying if all paramedical staff starts using protective gears it will create shortage. "We are formulating a mechanism to make fair distribution of PPE across the country and detailed guideline will be issued in this regard as to who is required to wear these protective kits."


#Live: SAPM on Health @zfrmrza talking to media in #Islamabad. #CoronavirusPandemic #Covid_19 #PakistanFightsCorona #TogetherWeCan #StayHomeStaySafe #CoronaInPakistan #COVIDー19 https://t.co/lnE7V7zFd3

— Radio Pakistan (@RadioPakistan) April 9, 2020


5:20pm: PM Imran to hold telethon on Friday

Prime Minister Imran Khan will hold a telethon on Friday at 5pm to raise donations for the government's coronavirus fund.

The telethon will be broadcast in KSA, Canada, US and Europe.




4:15 pm: PM Imran says burden on healthcare system will increase by end of month

Prime Minister Imran Khan said that an increase in coronavirus cases is expected and the burden on the healthcare system will increase by month's end. He further said the government is doing its utmost to control the outbreak.

On April 14, all provinces will inform the federal government on what steps the provinces can take to ease the lockdown, said the premier.

"If we take precautions, we can reduce the increase in poverty and this is also what I discussed with the chief minister of Balochistan."


#Live: PM @ImranKhanPTI addressing in #Quetta. https://t.co/Q3SCmCiOUo

— Radio Pakistan (@RadioPakistan) April 9, 2020


3:20 pm: PM Imran receives briefing on COVID-19 in Quetta

Prime Minister Imran Khan received a briefing on the coronavirus situation in Balochistan during his day-long visit.


While on his one day visit to Quetta, Balochistan, Prime Minister Imran Khan chaired a meeting where he was briefed on COVID-19 situation in Balochistan and the steps being taken to contain spread of the virus. pic.twitter.com/E2bEO0TQTf

— PTI (@PTIofficial) April 9, 2020


2:40 pm: FO spokesperson expresses concern over lack of medical supplies in IOK

Foreign Office Spokesperson Aisha Farooqui expressed concern over the lack of medical supplies and assistance in Indian Occupied Kashmir, where 170 cases have already been reported.

She said the virus has claimed five lives in the occupied region and said six international human rights organisations have demanded the release of all those arrested to contain the spread of the virus.




2:15 pm: Temporary suspension of OPDs in Islamabad lifted

A notification by the district magistrate said the temporary suspension of outpatient departments (OPDs) of hospitals in Islamabad has been lifted due to difficulties faced by the general public.

However, hospital management must comply with the instructions issued regarding compulsory precautions, restrictions and directions for social distancing. The guidelines regarding disinfection, sanitisation and hygiene must be ensured in all OPDs.


2:05 pm: FO Women's Association to donate medical equipment to PIMS

The Foreign Office Women's Association will donate 1,000 N95 masks, 1,000 surgical masks, 150 protective clothing and 150 face shields to Pakistan Institute of Medical Sciences (PIMS) in Islamabad.

Foreign Secretary Sohail Mahmood will hand over the donations to PIMS officials during a ceremony at the Foreign Office.


2:00 pm: Islamabad's Bhara Kahu, Shahzad Town de-sealed

After detailed survey, contact tracing, ground surveillance and testing of suspected individuals, Islamabad's Bhara Kahu and Shahzad Town have been de-sealed, said a notification by the district magistrate.


1:50 pm: Sindh reports 92 more cases

Sindh Chief Minister Murad Ali Shah said 92 more cases have emerged, raising the provincial tally to 1,128.

In a video message, the chief minister said seven members of a family showed symptoms of the virus including a one-year-old boy and a six-year-old girl.

The chief minister urged slum dwellers to ensure social distancing while collecting ration to prevent the spread of the virus.

He said 624 tests were conducted in the last 24 hours and 92 tested positive.

Out of 1,128 confirmed cases in Sindh, 394 have recovered. Another death in the province has raised the death toll to 21.

CM Murad added that 1,380 pilgrims who had arrived from Iran were quarantined in Sukkur, out of which 280 tested positive and 242 recovered and went home. At least 38 pilgrims are currently undergoing treatment in Sindh, 436 at home and 59 in hospitals.


1:20 pm: PM Imran arrives in Quetta

Prime Minister Imran Khan arrived in Quetta, where he was welcomed by Balochistan Chief Minister Jam Kamal.

The premier toured the quarantine centre at the Bolan Medical College Hospital and was briefed about the facilities.


12:45 pm: PM Imran leaves for Quetta

Prime Minister Imran Khan left for Quetta where he is expected to hold meetings with the province's top leadership.

The premier will also hold a press briefing at the Governor House during afternoon hours.




12:20 pm: Parliamentary committee on COVID-19 to meet today

The Parliamentary committee on coronavirus will meet at the Parliament House in Islamabad today with Speaker National Assembly Asad Qaiser in the chair.

Advisor on Finance Dr Abdul Hafeez Shaikh will brief the committee about the impact of coronavirus on the country's economy and the recovery plan. He will apprise the meeting about the negative impact of the pandemic on trade activities and the industries.

Special Assistant on National Health Services Dr Zafar Mirza and Chairman National Disaster Management Authority Lieutenant General Muhammad Afzal will also update the committee on the latest current trends of the virus and the relief measures.




12:00 pm: Team of Chinese doctors reaches Islamabad

A delegation of Chinese doctors, who are in the country to share their experiences of fighting the novel coronavirus with their Pakistani counterparts reached Islamabad.

The delegation was taken to Islamabad in a special flight from Karachi.




11:45 am: US proud to host communities in Pakistan to contain virus

The United States government said it is proud to host communities in Pakistan to reduce the spread of the virus.

The United Nations High Commissioner for Refugees (UNHCR) Pakistan staff also provided basic sanitation supplies and spread awareness about the pandemic at the Kot Chandna refugee village in Punjab.


11:10 am: Distribution of cash funds under Ehsaas Emergency Cash Programme begins today

The disbursement of cash assistance - under the Ehsaas Emergency Cash Programme - to poor families affected by the lockdown will begin today.

A total of Rs12,000 will be distributed to 12 million families.

17,000 points will be established across the country to facilitate the distribution.




10:55 am: G-B announces two-day complete lockdown from 11am-3pm 

The Gilgit-Baltistan government has announced a complete lockdown from 11am to 3pm on Thursday and Friday.

Adviser to chief minister Shams Mir said no one will be allowed to leave their homes and strict action will be taken against violators.


10:40 am: Flight carrying 71 passengers from Manchester arrives in Islamabad

A special Pakistan International Airlines (PIA) flight from Manchester arrived at Islamabad International Airport.

PK-702, carrying 71 passengers, arrived in Islamabad early Thursday morning.

The passengers were placed in quarantine centres after their arrival. Another PIA flight from London also returned to Islamabad.


9:55 am: DRAP approves local production of raw material of chloroquine, says defacto health minister

The Drug Regulatory Authority of Pakistan (DRAP) has approved local production of the raw material for chloroquine, said State Health Minister Dr Zafar Mirza.

In addition, it has granted permission for conducting clinical trials of plasma therapy for corona patients and conducting trials of ventilators locally produced in Pakistan.

DRAP has also given permission to over 50 companies to produce hand sanitisers for three months.

The licensed companies will prepare hand sanitisers in line with the directives of the World Health Organisation.

Read more here.


9:50 am: President Alvi responds to backlash for wearing regular public mask

President Dr Arif Alvi clarified that he was wearing a regular face mask after the strap of his N95 mask - that was given to him in China - broke.

The president said he is a doctor and is fully aware of misuse and wastage.



As a Dr I am strongly aware of misuse & wastage. I was re-using the N-95 mask that was given to me in China. Finally its strap broke y/day so in next mtng @ WingCmdr Noman Akram Shaheed's house you see me wearing regular public mask. I hope my clarification finds equal billing 🙂 pic.twitter.com/bXDLHnwe4d

— Dr. Arif Alvi (@ArifAlvi) April 9, 2020


9:45 am: PM Imran to visit Quetta today

Prime Minister Imran Khan will visit Quetta today, where he will be briefed about the current situation of coronavirus in Balochistan and measures taken to contain the virus.

Balochistan Governor Amanullah Khan, Chief Minister Jam Kamal and members of the provincial cabinet will meet the premier.


8:30 am: Nationwide tally stands at 4,322

The National Command and Operations Centre confirmed 248 cases in the last 24 hours, as the nationwide tally stands at 4,322.

63 new cases were reported in Punjab, 10 in Islamabad, 9 in Azad Jammu and Kashmir and one in Gilgit-Baltistan.

The virus has claimed three more lives and at least 105 more have recovered in the last 24 hours.

A total of 44,896 tests have been conducted.


6:50 am: Trial underway to create a tool to screen large groups of people at once

K-P Health Minister Taimur Khan Jhagra said if trials in the province are successful, the government will have a tool that can be used to screen large groups of people.


6:45 am: Testing capacity at KMU increases from 40 to 400

Khyber-Pakhtunkhwa Health Minister Taimur Khan Jhagra said the testing capacity at the Khyber Medical University (KMU) has expanded from 40 to 400 in the past few weeks.

He lauded the team for conducting tests day and night.



1. We've got a great team at KMU leading the provincial testing lab. These scientists conduct Corona Tests day and night, and have increased their labs testing capacity from 40 to 400/day in the past few weeks. A shout out to them for the outstanding work they do.#KPfightsCorona pic.twitter.com/4liC19tY58

— Taimur Khan Jhagra (@Jhagra) April 9, 2020
6:35 am: K-P reports 33 new cases, raises provincial tally to 560

Khyber-Pakhtunkhwa Health Minister Taimur Khan Jhagra reported 33 new cases, as the total number of cases in the province jumped to 560.

The health minister said there have been 122 recoveries and 20 deaths in K-P.



Pakhtunkhwa #coronavirus update, end of day April 8.

560 total cases
122 recoveries
20 deaths pic.twitter.com/WQFRkVLkiI

— Taimur Khan Jhagra (@Jhagra) April 9, 2020