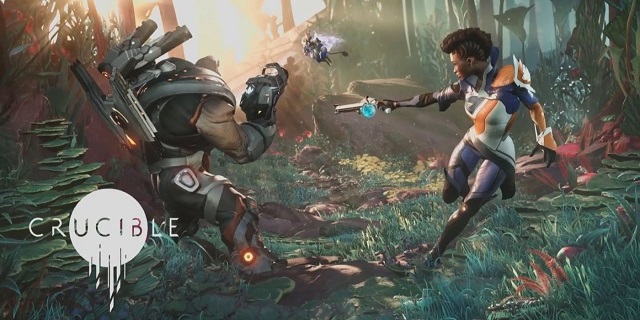 ---
Amazon is all set to grab a large chunk of the gaming industry by creating its own games.

At present, Amazon has a strong foothold in the TV and movie industry and plans to launch Crucible, its first original sci-fi shooter game which will release in May and is developed by the Relentless Studios.

Crucible is a team-based multiplayer game in which you survive in a hostile alien world and in order to win you must be the last one standing by defeating your enemies and betraying your allies.

It's a strategic game that draws some inspiration from the "battle arena" games League of Legends and Dota 2.

Netflix Party: Now you can watch movies together under coronavirus lockdown

The tech giant already owns Twitch, one of the leading game streaming platforms.

It is reported that the company is investing "hundreds of millions of dollars" to become one of the leading creators and distributors of games, according to Fossbytes.

"It was very clear to everyone that people, customers, love video games. It was so obviously important to customers that we need to be doing something," said Mike Frazzini, Amazon's gaming chief.

In addition to this, the company is working on multiple MMO (Massive Multiplayer Online) games, including New World and Lord of the Rings.

New World is also set to launch next month alongside Crucible, in the game players will take part in a fantasy realm set in an alternate 17th century.

WHO is recommending video games as an effective way to stop the spread of COVID-19

The company's game studio is in California, Irvine heading the development for both MMOs.

Amazon is also making huge investments to launch Project Tempo, its cloud gaming platform, to compete with Google Stadia, PlayStation Now, and Microsoft's xCloud, according to The New York Times.

The tech giant has developed Lumberyard, a cross-platform game engine for developers that allows "frictionless integration" with Twitch and Amazon Web Services.

This will enable developers to create and host games on Amazon's services while also enjoying the Livestream support via Twitch.