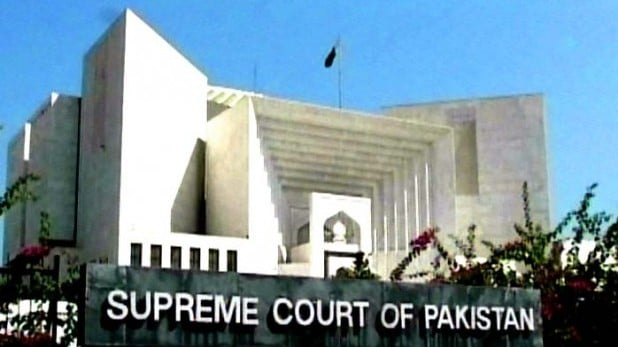 ---
ISLAMABAD: The Supreme Court has rejected the Establishment Division's notification of the appointment of Aftab Sultan as the head of investigation in the Bank of Punjab scam. Attorney-General of Pakistan Maulvi Anwarul Haq has now been told to ask for the issuance of a new notification in line with the court's earlier directives.

The three-member bench headed by Chief Justice Iftikhar Chaudhry was hearing the case regarding the Bank of Punjab scandal. Advocate-General Punjab Khawaja Haris raised several objections regarding the notification and appointment of acting chairman National Accountability Bureau Javed Zia Qazi and NAB prosecutor- general Irfan Qadir.

Haris' main argument was that Punjab Additional IG (Finance) Aftab Sultan was not in line with the court's orders. "The court clearly directed that the Investigation Officer would be heading the investigation team to probe the Harris Steel Mills case and other cases of Bank of Punjab; contrary to this, the notification says he is to assist the NAB chairman in the Harris Steel Mills investigations".

Here, the court summoned Haq and asked him to secure a fresh notification from the Establishment Division. "Perhaps the section officer of the Establishment Division has become more powerful than the Supreme Court, which is why he issued such a notification," Chaudhry remarked sarcastically.

Haris also took exception to the fact that deputy chairman NAB Qazi has assumed control of NAB since outgoing chairman Naveed Ahsan's resignation. "Under the law, the deputy chairman only takes acting charge when the chairman is either on leave or unable to perform his duties," explained Harris. "In the present situation, the seat of NAB chairman is vacant therefore the appointment of deputy chairman as acting chairman is illegal and the appointment of a permanent chairman is inevitable." Chaudhry then told Harris to submit an application regarding the vacant posts of NAB chairman and prosecutor general in court.

Harris also contended the appointment of Irfan Qadir as NAB prosecutor general is illegal since Qadir had already served out his tenure and the law doesn't provide for any extensions against the post. At this, Chaudhry asked Haq to take up the issue with the authorities concerned before its being raised again at a later stage.

Meanwhile, NAB deputy prosecutor general Raja Amir Abbas told the bench that despite the notification of Sultan's appointment and communication of the same to the Punjab chief minister, the bureau has yet to acquire Sultan's services.

Adjourning the matter till June 18, Chaudhry told the attorney general to get a new notification regarding the appointment of an investigation officer but one reflective of the court's orders. Haq was also told to discuss with the relevant authorities the filling of the chairman's post since his absence would adversely affect both the investigation and the cases under trial.

Published in the Express Tribune, June 17th, 2010.
COMMENTS
Comments are moderated and generally will be posted if they are on-topic and not abusive.
For more information, please see our Comments FAQ