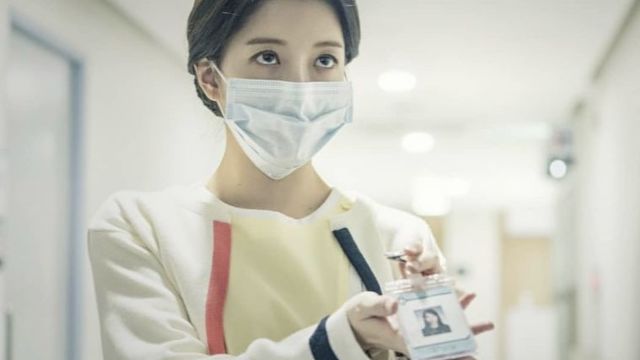 ---
So far The Simpsons, Tangled, Dean Koontz's Eyes of Darkness and even Michael Jackson had supposedly predicted or alluded to the coronavirus or a pandemic like it. But now it turns out, that the very virus had been shown in a Netflix 2018 series, that to, being 'manipulated' by humans to start a bio-chemical warfare.

The 10th episode of Korean series My Secret Terrius, makes mention of the deadly illness, which has been used to refer to several viruses before it became associated with the COVID-19 outbreak.

However, in prescient scenes from the show, a doctor can be heard saying: "The coronavirus attacks the respiratory system," adding that, "What's more serious is that the coronavirus has an incubation period of two to 14 days."

She further adds and you can check it yourselves on Netflix that ,"This virus was manipulated to attack the lungs directly within just five minutes of being exposed."

When asked if there's a cure, she responds: "There's no cure or vaccine available at the moment." Unlike real life, though, the virus in the show – which is seen being compared to SARS – was 'manipulated' in an attempt to make it more contagious.





The episode then goes on to show children being instructed to wash their hands to prevent the virus from spreading. Last week, a book by a self-proclaimed psychic saw a surge in sales after claiming a global pandemic akin to coronavirus would occur 'around 2020', according to The Independent.

Another book that recently made headlines for seemingly predicting the coronavirus outbreak is Dean Koontz's Eyes of Darkness. The 1981 novel by the horror writer revolves around a grieving mother investigating the mysterious circumstances of her son's death. Within the circumstances lies a particular reference to a killer virus known as 'Wuhan-400', the name of the city where the coronavirus originated.

The excerpt features a character discussing biological warfare, calling the virus 'the perfect weapon'.

Prior to that, fans of The Simpsons claimed that the cartoon also predicted the ongoing coronavirus outbreak back in 1993. In the episode, a news report announces fears of the 'Osaka Flu'.

Another scene shows a visibly infected Japanese factory worker coughing into a package, which is then sent to the United States. Most of the residents of Springfield get sick as a result.

However, it is worth noting that the that coronavirus originated in Wuhan, China – more than 2000km away from the Japanese city of Osaka.

Have something to add to the story? Share it in the comments below.