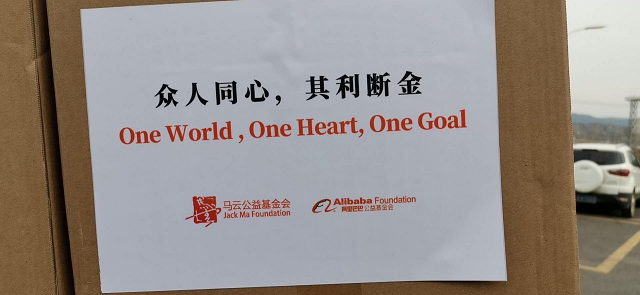 ---
The novel coronavirus – which wrecked the central China city of Wuhan towards the end of last December – has now spread to all continents excluding Antarctica. The COVID-19 respiratory illness caused by the mysterious pathogen has so far killed thousands of people and infected close to half a million others across the globe.

Though the deadly infestation has been contained by the Chinese government in Wuhan, the virus has now spread elsewhere, especially in Europe and the United States, with the World Health Organisation declaring Europe as the new epicentre of the viral disease.

Pakistan, despite its close proximity with China, remained unscathed until February 26 when a young man from Karachi tested positive for the novel coronavirus. He had returned from Iran – one of the worst-hit countries.

After a brief pause following the first case, COVID-19 cases witnessed a sharp surge as more pilgrims returning from Iran tested positive. The nationwide tally of COVID-19 patients has spiked to 1,041 with 413 cases in Sindh; 115 in Balochistan; 296 in Punjab; 117 in K-P; 84 in Gilgit-Baltistan; 15 in Islamabad; and one in Azad Jammu and Kashmir.

Follow The Express Tribune's live coverage of the pandemic here.




11:15pm: Federal govt reduces working hours for employees 

The federal government has reduced working hours by two hours at all government offices to limit public contact in a bid to contain the spread of the novel coronavirus in the country.

Government offices will now observe working hours from 10:00am to 4:00pm (Monday – Thursday) and 10:00am to 1:00pm on Fridays.

The new timings will come into force with immediate effect and continue till April 7, according to a notification issued by the Cabinet Secretariat Establishment Division on Wednesday.




10:45pm: Sindh to give food items to the needy with NGOs' help 

The Sindh government will distribute food items among the needy during the ongoing province-wide lockdown, in collaboration with welfare organisations, said Provincial Information Minister Nasir Hussain Shah on Wednesday.

The minister said he had recently chaired a meeting with representatives of various welfare organisations, including Edhi Foundation, Chhipa, Alamgir Trust and Al Khidmat Foundation. All of them shared their strategies for distribution of food items to the needy during this period.

Read more here.




10:30pm: Supply of dairy/poultry products permitted from 5am to 8pm in Sindh

The Sindh government has permitted supply, collection and distribution of newspapers and dairy and poultry products between 5am to 8pm, according to a notification issued by the provincial home department on Wednesday.




10:15pm: Coronavirus worries take toll on thalassaemia patients

The fear of the spread of coronavirus and the containment measures being taken in the form of a lockdown in Sindh have started to take a toll on thalassaemia patients, with many of them being deprived of routine transfusions due to a blood shortage.

"A dangerous situation is developing in Nawabshah Thalassaemia Centre," revealed Prof Dr Sadiq Siyal, who is in charge of the centre. "The blood supplies here will finish in two or three days. After that, if new donors don't turn up, we will end up utilising all our stocks."

According to Dr Siyal, as many as 1,400 patients from 15 districts of Sindh are registered at the centre, with another 300 patients whose registration is being delayed due to capacity limitations.

"The lives of all our registered patients will be at stake if blood donations are not received in adequate numbers," he stated.

Read more here.




9:45pm: Sindh govt green-lights purchase of ventilators, testing kits, etc

Chief Minister Syed Murad Ali Shah has approved the purchase of ventilators and protective and testing equipment for coronavirus, as the COVID-19 tally climbed past 400 in the province.

Presiding over a coronavirus taskforce meeting, the CM agreed to the purchase of 290 ventilators, 3.2 million items of personal protective equipment (PPE), 100 rapid kit antigen testing machines and 100,000 testing kits, 50 RT-LAMP testing machines and 10,000 RT-LAMP testing kits and 29 portable X-ray machines, aiming to enhance Sindh's testing capacity.

Read more here.




9:15pm: Suspected COVID-19 patients 'being turned away by hospitals in Karachi'

Over a dozen suspected coronavirus patients from across the city were denied entry into public and private hospitals in Karachi, The Express Tribune learnt on Wednesday.

"The number of suspected patients is going up as each day passes," said Edhi Foundation chairperson Faisal Edhi. "The hospitals have been refusing to take them in since Tuesday," he disclosed, adding that Edhi workers had been told that the hospitals did not have the facilities to take them in.

Edhi said that his foundation's ambulances had been transporting these patients to the hospitals and then taking them back to their homes when they were turned away from the medical facilities.

Read full story here.




8:45pm: Al-Azhar University's Ulema issue fatwa against congregational prayers

The Supreme Ulema Council (SUC) of Egypt's Al-Azhar University has issued a fatwa, banning all congregational prayers at mosques to stem the spread of coronavirus outbreak.

Pakistan's President Dr Arif Alvi had requested the supreme council to issue a guideline for Muslims around the world over precautionary measures while performing religious obligations.

The fatwa, a ruling on a point of Islamic law given by a recognised authority, further states that all public gatherings, including congregational prayers, can speed up the spread of the deadly disease. Hence, government officials in Muslim countries have the authority to cancel congregational and Friday prayers, it adds.

Read more here.




8:30pm: With three new corona-positive cases, G-B's tally rises to 84

With three new cases in Gilgit-Baltistan, the number of coronavirus patients has risen to 84, G-B Information Department G-B said on Wednesday.




5:00pm: Balochistan governor to donate one month salary in fight against coronavirus

Governor Balochistan Amanullah Khan Yasinzai has decided to deposit his one month salary into "Corona-Fund", aiming to support the government in its battle against the virus outbreak.

According to Paind Khan Kharoti, spokesman for the Balochistan Secretariat, the governor also urged the privileged to come forward and support those in need amid the national crisis.

He also stressed upon collective efforts against the pandemic, saying all segments of the society must launch joint efforts to contain the outbreak, without getting frightened.




4:20pm: One more succumbs to the virus

Another coronavirus patient passed away in a Rawalpindi hospital, taking the nationwide death toll to eight.

The patient, who recently returned  from the United Kingdom, had been hospitalised since March 21.




3:40 pm: Prime Minister Imran Khan requests leaders to unite 

Prime Minister Imran Khan requested leaders to unite in the mission to combat the deadly coronavirus.

While addressing parliamentary leaders via video link, the premier said the lockdown initially started by shutting schools and gatherings but K-P and Balochistan have taken it a step further and banned public transport as well.

He reiterated that the lockdown will impact the economy and increase poverty in the country, and said the decision of lockdown will need to be continuously reassessed.


وزیراعظم عمران خان کا پارلیمانی رہنماؤں سے خطاب https://t.co/pLMcy3Niti

— Govt of Pakistan (@pid_gov) March 25, 2020
Read full story here.
2:17 pm: Sindh Health Department calls doctors to help fight virus

The Sindh Health Department called for doctors to come forward and help fight the virus.

Pakistan Peoples Party (PPP) Chairperson Bilawal Bhutto posted the message on Twitter and called for doctors to help.

Calling all doctors. Please apply via link below. #Pakistan needs you. #PakistanvsCorona https://t.co/bE2PEtHk4m

— BilawalBhuttoZardari (@BBhuttoZardari) March 25, 2020
12:40 pm: Punjab Cabinet approves Rs1 bn to help Balochistan govt

Punjab Chief Minister Usman Buzdar lauded Balochistan CM Jam Kamal for his treatment of visitors from different provinces amid the outbreak.

He said the Punjab Cabinet approved Rs 1bn to support the Balochistan government in its relief operations, adding that Punjab is ready to assist in every way.


12:30 pm: NDRMF funds $50m to NDMA 

National Disaster and Risk Management Fund (NDRMF) will fund $50 million to the National Disaster Management Authority (NDMA).

Testing kits, RNA extraction kits, mobile x-ray machines, ICU ventilators, syringe pumps, N95 masks, protective suits, thermal guns and scanners will be purchased with the funds.

An agreement between the NDRMF, NDMA and Health Ministry will be signed in Islamabad today.




12:15 pm: Chinese billionaire sends medical equipment to Pakistan

The Chinese Embassy in Pakistan said a cargo plane carrying N95 surgical masks and other protective equipment has been dispatched from China.

The first batch of N95 and surgical masks will arrive in Karachi today.

A plane bound for Pakistan carrying N95 and surgical masks sponsored by China's @JackMa Foundation and the Alibaba Foundation has taken off. China is standing together with Pak through thick and thin!🇨🇳🇵🇰#COVID_19 #ChinaPakSolidarity @ForeignOfficePk @MFA_China pic.twitter.com/N2eIUCM060

— Chinese Emb Pakistan (@CathayPak) March 25, 2020
12:00 pm: K-P appoints 28 coronavirus focal persons

Kyber Pakhtunkhwa appointed 28 coronavirus focal persons across the province. 20 separate focal persons have been appointed for the integrated tribal districts.


11:30 am: Five new coronavirus cases in Balochistan

The Balochistan government confirmed five new coronavirus cases, raising the provincial tally to 115.

Spokesperson Liaqaut Shahwani said two pilgrims and three others at the Taftan quarantine centre tested positive for the virus.

Chief Minister Jam Kamal said his government is providing all resources to establish quarantine and isolation centres in the province. He urged the masses to support the government protocol and ensure the implementation of the lockdown.
11:20 am: 39 test positive for coronavirus in Mardan

K-P Health Minister Taimur Khan Jhagra confirmed that out of 46 people tested in Union Council Manga of Mardan district, 39 turned out to be positive.

He added that four samples were rejected and all the new cases were asymptomatic.

K-P's first fatality from COVID-19 happened in Manga. A man, who returned from Saudi Arabia after performing Umrah, tested positive and died within days of his diagnosis.

Jhagra reiterated the importance of staying home at this time.



1. Quick update of extended Corona Virus test results in UC Manga, Mardan where Pakistan's first death was recorded, & a lockdown was enacted. Sampling has shown that out of 46 people tested in the UC, 39 tests are positive. 4 samples were rejected. All tested were asymptomatic.

— Taimur Khan Jhagra (@Jhagra) March 25, 2020
2. Further details are awaited and will be released as they come. The information minister and I will hold a briefing shortly. There are significant lessons for all of us asked to stay at home, to comply with instructions across Pakistan.

— Taimur Khan Jhagra (@Jhagra) March 25, 2020
9:40 am: Federal cabinet meets to discuss situation

The Federal Cabinet chaired by Prime Minister Imran Khan will meet via video link to discuss the situation in the country later today.

An eight-point agenda will be discussed.

The meeting will review the impact of the virus on the economy and the power division will brief the Cabinet regarding electricity bills.

The Cabinet will also approve a package of facilities in the construction sector and consider tax exemption on foreign business loans and profits.

The National Electric Vehicle Policy will also be presented at the Cabinet meeting.
9:30 am: Sindh govt identifies 132 cases out of 143 in Karachi

The Sindh government identified 132 out of 143 cases in Karachi. 47 -the highest number of cases - were seen in Saddar Town, 37 in Gulshan, 12 in Nazimabad, nine each in Gulberg and Jamshed Town, eight in North Karachi, five in Liaquatabad, two each in Lyari and Gadap Town and only one in Orangi Town.




9:15 am: PML-N president to convene meeting today

Pakistan Muslim League-Nawaz (PML-N) President Shehbaz Sharif will convene a meeting today at 2pm to discuss the coronavirus pandemic in the country.

Members of the national and provincial assembly, senate members and central executive committee members will discuss steps to curb the spread of the virus.


9:00 am: Gilgit-Baltistan tightens lockdown

As the number of confirmed coronavirus cases continues to soar across the country, the G-B government decided to 'tighten' the ongoing lockdown.

Commissioner Gilgit Usman Ahmad said there will be no markets and banks and inter-city transport will also be banned. However, petrol pumps, groceries and pharmacies will remain open.

Police and paramilitary troops are patrolling the streets and roads round the clock to enforce the lockdown.

Read more here.


1:00 am: Petroleum prices reduced 

The Pakistan Tehreek-e-Insaf (PTI) government has made the decision to reduce the price of petroleum by Rs15, as part of the economic relief package announced by Prime Minister Imran Khan.

The new prices will come into effect by March 25, 2020.