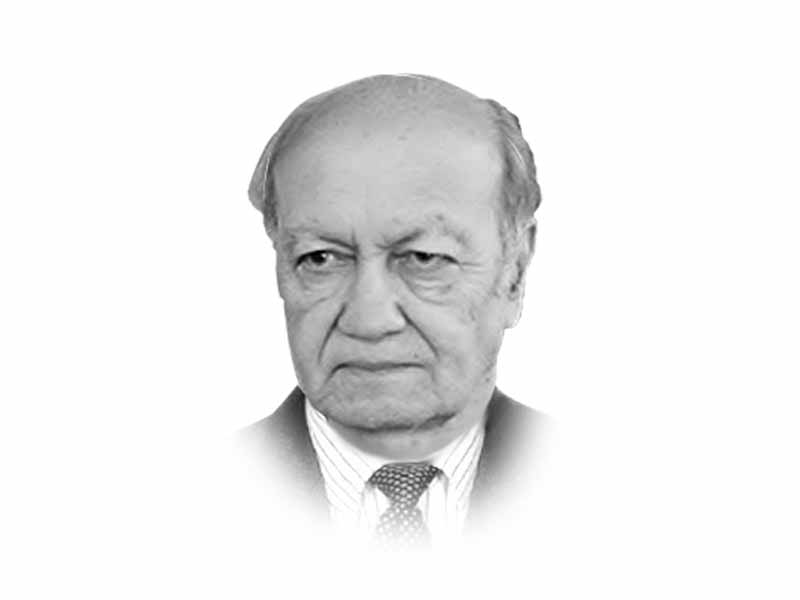 ---
Iwould normally refrain from discussing individuals, but this event should not go unnoticed as it has serious consequences for the moral and social values of our society and the image of the country. Showing arrogant disregard for basic norms of ethics, Minister for Information in Punjab Fayyazul Hassan Chohan made an unforgivable scathing remark that parents of disabled children should repent and seek the forgiveness of Allah for their sins. It is unbelievable that these comments are coming from a responsible and important minister of the largest province of the Islamic Republic of Pakistan.

The minister's earlier similar highly offensive comments against the Hindu community had cost him his job last year. And it took a few months for him to make a comeback. Apparently, the Pakistan Tehreek-i-Insaf (PTI) leadership believes the minister is indispensable and the overall performance of the Punjab government would suffer without him. It deliberately overlooked this and the previous munificence.

To the Minister's good luck, the coronavirus has cast its shadow deep and wide in Pakistan and globally, that even the media relegated his comments to the background. Moreover, the Minister must be hoping for these reprehensible remarks to fade from public memory soon to save the PTI federal and provincial governments from embarrassment.

The least one expected was for the Minister to have expressed some remorse. Although it is no substitute to the anguish he has caused to the families and parents of differently abled children. But at least it would be an acknowledgement of his misdemeanour and prevent him and others from crossing red lines in normal discourse in the future.

Regrettably, he is not the only politician that excels in vitriolic verbal assaults. There are quite a few on both sides of the aisle; but the party in power seems to be in the lead.

My own experience of dealing with differently abled children and their parents was when I was chairman of the Pakistan Ordnance Factories (POF) Board. A fairly significant percentage of workers and staff and those families living in nearby villages had one or two children with some form of disability — mental and or physical impairment, speech impairment, deafness, and either totally or partially blind. And as is only natural, parents in most of the cases were devastated as they had meagre earnings and had great difficulty in taking care of the child the way they would have liked to.

It is also natural, a fact perhaps not generally recognised, that parents are deeply attached to the differently abled child and share the sufferings and joys of life with him or her.

After having got the consent of the POF Board of Directors, I decided to establish a school at Wah for some of these disabilities. Initially, we had difficulty in finding teachers who specialise in teaching and taking care of differently abled children, but soon were able to overcome it. The officer's families and volunteers among the residents assisted during the interim period. We later sent many of the schoolteachers to attend specialised courses dealing with different disabilities mostly within Pakistan.

The establishment of the school and interest of the management in differently abled children had a transformational impact not only on the child but the entire family. It gave the parents hope that the children will be relatively more autonomous and productive and lead a near normal life.

In Pakistan, the number of differently abled children is fairly high as compared to most countries. Inter-family marriages, poorly nourished mothers, and lack of medical facilities for pregnant women are some of the major contributing factors for the high proportion of cases.

The government's indifference and archaic social taboos is another major factor that needs to be addressed. The only time any government has given focused attention to differently abled children was during General Zia's regime. He knew the pains and anguish of the affected parents and tried to extend whatever help was possible.

Successive Pakistani governments have shown scant interest nor made any serious contribution in addressing the problems and challenges faced by the differently abled. A most striking and basic requirement that all civilised countries have to comply with is make alternative arrangements for them in all public places including bus stops, railway stations, public buildings, etcetera. Unfortunately, the few that exist are badly maintained and are generally usurped by the general public.

There is another category of growing differently abled persons both military and civilian who have and are continuously falling victim to attacks of terrorism or while defending the borders. The most affected people are from erstwhile FATA and from the military and police. The military leadership has taken a remarkable lead in rehabilitating them.

Fauji Foundation has been providing artificial limbs and other aids that have made the lives of many disabled persons less stressful. The role of the dedicated staff of doctors, engineers and staff involved in these facilities is commendable. They consider serving the disabled and those with different needs their mission. This is no ordinary contribution in rehabilitation surgery and requires intricate design and development in manufacturing of limbs and other parts of the body.

A study needs to be conducted to see if there has been any generational change in the attitude of people towards differently abled children and adults. It is important that the responsibility of spreading awareness and developing a culture of support and respect for these people should rest with the society, media and the government. This culture of respect and support should be engraved in the very conscience of our public. Differently abled and disabled people during trying times such as what we are passing through now would need greater attention. Islam, Christianity and most religions have laid great emphasis on promoting compassion and care for the differently abled. The question is: are we living up to it?

The civilisation level of a society can be assessed by how it looks after its special people. Imran Khan is known for his compassion for the poor and downtrodden. We expect the state would extend its benevolence and largesse to special citizens.

Published in The Express Tribune, March 25th, 2020.

Like Opinion & Editorial on Facebook, follow @ETOpEd on Twitter to receive all updates on all our daily pieces.