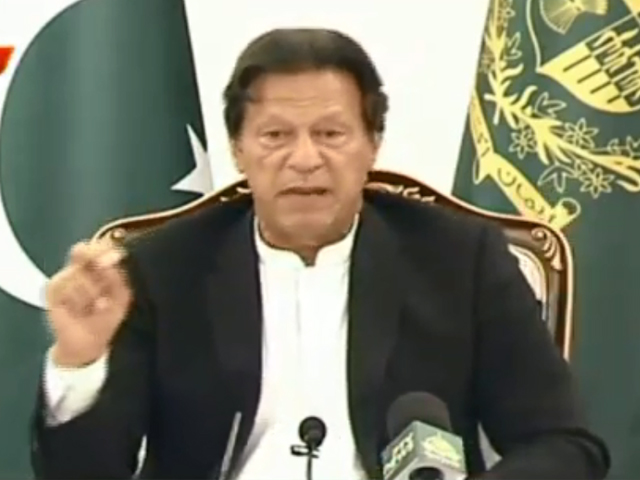 ---
QUETTA/ PESHAWAR/ ISLAMABAD/ LAHORE/ KARACHI: The novel coronavirus – which originated in the central China city of Wuhan towards the end of December 2019 – has spread to all continents excluding Antarctica. The COVID-19 respiratory illness caused by the mysterious contagion has so far killed thousands of people and infected tens of thousands of others across the globe.

Though the deadly infestation has been contained by the Chinese government in Wuhan, the virus has now spread elsewhere, especially in Europe and the United States, with the World Health Organisation declaring Europe as the new epicentre of the viral disease.

Pakistan, despite its close proximity with China, remained unscathed until February 26 when a young man from Karachi tested positive for the novel coronavirus. He had returned from Iran - one of the worst-hit countries.

After a brief pause following the first case, COVID-19 cases witnessed a sharp surge as more pilgrims returning from Iran tested positive.

The nationwide tally of COVID-19 patients has soared to 990 with 410 cases in Sindh; 110 in Balochistan; 296 in Punjab; 78 in K-P; 80 in Gilgit-Baltistan; 15 in Islamabad; and one in Azad Jammu and Kashmir.

Pakistan confirmed three casualties from the virus on March 22 - one each in Balochistan, Khyber Pakhtunkhwa and Gilgit-Baltistan. The first two casualties were reported on March 18 in K-P and the third was a cancer survivor in Karachi.

Since the situation remains fluid, the stats are changing fast and we're updating them accordingly.

Follow The Express Tribune's live coverage of the pandemic here.




11:58pm: Punjab CM confirms 15 new cases; tally rises to 296

Punjab Chief Minister Usman Buzadar has confirmed 15 new cases of COVID-19 in the province, bringing the provincial tally to 296.

"I can confirm that currently there are 296 positive cases of #COVID19 in Punjab," he wrote on his official Twitter handle late on Tuesday.

"65 are in Lahore, 20 in Gujrat, eight in Gujranwala, 16 in Jhelum, two in Rawalpindi, three in Multan, two in Faisalabad, and one each in Mandibahuddin, Narowal, Rahim Yar Khan and Sargodha. DG Khan quarantine centre has 176 cases," he added.


I can confirm that currently there are 296 positive cases of #COVID19 in Punjab.
65 are in Lahore, 20 in Gujrat, Gujranwala 8, Jhelum 16, Rawalpindi 2, Multan 3, Faisalabad 2, Mandibahuddin 1, Narowal 1, RYK 1, Sargodha 1 and DGK quarantine have 176 cases. #StayAtHomeSaveLives

— Usman Buzdar (@UsmanAKBuzdar) March 24, 2020


11:00pm: Three more cases in Karachi raise Sindh's COVID-19 tally to 410

The Sindh government has confirmed a locally transmitted case among three in Karachi, raising the provincial tally to 410.




10:15pm: Another 10 COVID-19 patients cured in Sindh

Ten more patients of novel coronavirus in Sindh have recovered as their tests came negative on Tuesday, provincial government's spokesperson Murtaza Wahab said.

Total number of patients who have recovered in Sindh has now risen to 14, he added in a tweet.


Another 10 patients of #COVIDー19 in #Sindh have recovered and their tests have come negative. Total number of patients who have recovered in Sindh are now 14. Alhamdolillah

— SenatorMurtaza Wahab (@murtazawahab1) March 24, 2020


9:45pm: Govt suspends all types of domestic flights after grounding int'l flights

The government, after due consultation with all airline operators, has decided to suspend all types of domestic flight operations from Thursday, March 26 till April 2.

"Government of Pakistan, after due consultation with all airline operators,  has decided to suspend all types of domestic scheduled/ nonscheduled (CMM) chartered and private aircraft passenger flight operations with effect from Thursday 26th  March,  2020 at 0600 hours PST," reads an official communiqué released on Tuesday.

The aforementioned suspension will not apply on cargo and special flights subject to necessary clearance, it added.




9:30pm: $50 million fund approved to buy medical equipment amid COVID-19 fears

The National Disaster Risk Management Fund (NDRMF) has approved $50 million fund to buy medical equipment including ventilators, diagnostic kits to deal with the coronavirus crisis.

The official statement issued on Tuesday said the approval was granted on the directives of Prime Minister Imran Khan to the National Disaster Management Auhtority (NDMA).

"Based on anticipated/forecasted, the grant will be used to effectively respond to minimise impact of COVID-19 through provision of medical products including but not limited to testing kits, viral RNA extraction kits, mobile x-ray machines, clinical ICU ventilators, syringe pumps, N95 masks, thermal guns and scanners," according to the communique.

Read more here.




9:15pm: Pakistan Army will not leave G-B people alone in these challenging times: COAS

Army chief General Qamar Javed Bajwa has said that Pakistan's armed forces will never leave the people of Gilgit-Baltistan (G-B) alone in these challenging times.

"Pakistan Army is cognisant of the challenges facing the people of Gilgit-Baltistan. We are working closely with GB's govt and civil administration to provide all possible support while additional resources are being arranged on war footing in conjunction with the federal government," the army chief was quoted as saying by the chief military spokesperson.

"We will never leave the people of GB alone in these challenging times. Pakistanis will fight against COVID-19 as one," Gen Qamar said.

Currently, G-B has 80 confirmed coronavirus cases, or 30% of the total tests conducted in the region. Similarly, the region has 509 suspected cases, of which 162 have been reported during the last 24 hours.

One person has so far died of the COVID-19 disease in the region. The deceased, Dr Usama Riaz, had reportedly contracted the deadly respiratory disease caused by the coronavirus while screening pilgrims returning from Iran at G-B.

Read full story here.




8:30pm: Sindh govt decides to keep all grocery shops closed from 8pm to 8am

"All grocery shops will remain closed from 8pm to 8am," Sindh Information Minister Nasir Hussain Shah said on Tuesday.

Hospitals however will work 24 hours in accordance with the chief minister's directives, he added.




7:30pm: 40 new coronavirus cases surface in K-P, tally rises to 78

With 40 new COVID-19 cases reported in different districts of Khyber-Pakhtunkhwa (K-P) on Tuesday, the provincial tally has risen to 78.




5:30pm: With 13 new COVID-19 cases Sindh's tally rises to 407

The Sindh government has confirmed 13 new cases -- 8 locally transmitted in Karachi and 5 among pilgrims at Sukkur quarantine facility -- bringing the tally to 407.

There are a total of 142 confirmed cases in the province with 141 in Karachi and one in Dadu. Four patients have cured and one died last week.

On the other hand, 265 pilgrims have tested positive in Sukkur so far.




5:15pm: Punjab reports 16 news coronavirus cases, tally soars to 265

The Punjab govt has reported 16 new cases of COVID-19, bringing the total number of cases to 265 in the province.




5:00pm: PM Imran announces decision to reduce prices of petroleum products by Rs 15 amid crisis

Prime Minister Imran Khan is briefing media, focusing on the government's immediate measures to deal with coronavirus crisis in the country.

"Chaos is more dangerous than coronavirus if we take any decision in haste it will have dire impact on the society," said the prime minister.

He said the option of lockdown was first discussed after the National Security Committee (NSC) meeting. "I opposed the complete lockdown which is curfew," he added.

Complete shutdown will disrupt the supply of food items and medical equipment, said the premier. "This is not a T-20 match and this crisis may continue for six or seven months," he added.

"Curfew is the last stage of lockdown… I am so much concerned about the downtrodden segment of the society as to how would they meet their ends during curfew," he said.

"However if situation worsens, then we will have no option but to impose curfew but with comprehensive strategy," he added.

"We will form a team of volunteers to distribute food items to the poor if curfew was imposed," said the prime minister.

Prime Minister Imran said he would have imposed curfew immediately if situation in Pakistan was as bad as it is in Italy and rest of the Europe. "But in Pakistan it is not feasible considering number of poor in the country," he explained.

Pakistan has a majority of young population that's why the situation here is different from Italy, he maintained.

PM Imran said the government has approved the stimulus package to help the poor and business community. "We have allocated Rs200 billion for labourers… we will immediately release Rs100 billion tax refunds to exporters and industry," he announced.

The premier also announced reducing the prices of petroleum products by Rs15.

Without comprehensive strategy curfew cannot be imposed, said the PM, adding that the strategy would change with evolving situation.

"After the 18th Constitutional amendment, Sindh has the right to take its own decisions… that's why they imposed a complete lockdown in the province."

He said the federal government would not dictate provinces as they were empowered to take their own decisions.

"We are constantly monitoring the situation and preparing the paramedical staff and arranging ventilators to deal with the coronavirus crisis."


وزیراعظم عمران خان کا سینئر صحافیوں سے مکالمہ https://t.co/G55K59BLXy

— Govt of Pakistan (@pid_gov) March 24, 2020
Read full story here.


4:20pm: Punjab CM addresses media

Chief Minister Usman Buzdar held a news conference as Punjab enters its first day of lockdown.


Live Stream: Chief Minister of Punjab Usman Buzdar Press Conference in Lahore (24.03.2020)#PTIhttps://t.co/DCFD7CI1Ed

— Government of Punjab (@GOPunjabPK) March 24, 2020
4:19pm: Jhagra shares public service message

K-P Finance Minister Taimur Jhagra shared a public service message on prevention of COVID-19


گھر ٹھہریئے - تاکہ کورونا وائرس کا مقابلہ کریں

Stay at home. Let's beat the #CoronavirusPandemic. That's why the Govt of KP, (like govts across Pakistan and the world) has ensured a shut down in the province. pic.twitter.com/8isH0BpDbk

— Taimur Khan Jhagra (@Jhagra) March 24, 2020
4:16pm: Balochistan under lockdown

Chief Minister Jam Kamal Khan shared image of a province under lockdown.


All efforts are made to make sure markets, shops and places remain closed as per policy laid. pic.twitter.com/wVApyf81gQ

— Jam Kamal Khan (@jam_kamal) March 24, 2020
3:10pm Punjab reports first death

Punjab Health Minister Yasmin Rashid confirmed the first death in the province. The 57-year-old coronavirus patient was admitted in a Lahore hospital.


Unfortunately, a #COVID19 Patient Afrasiyab, aged 57, who was admitted in Mayo Hospital, lost his life today. These are indeed difficult times for the whole country. Only way we can fight this pandemic is by staying indoors and following the precautionary measures.

— Dr. Yasmin Rashid (@Dr_YasminRashid) March 24, 2020


2:00pm: Peshawar police adopts protective gear amid COVID-19 outbreak

Peshawar Police adopted China's safety model against the virus with a protective suit that covers the entire body. At least 100 suits have been sanctioned in the first phase for on-duty security personnel while more suits would be given to personnel performing duty at quarantine centers.


1:40pm: Six G-B COVID-19 patients recover

At least six COVID-19 patients were discharged from hospital in Islamabad and G-B after full recovery on Tuesday.

Two of the six patients received treatment at PIMS while the remaining four were admitted at a hospital in G-B.


1:30pm: Pakistan suspends passenger train service

Pakistan Railways on Tuesday said all passenger train services will be suspended for seven days till March 31.

Taking effect from midnight, all passenger trains will remain suspended owing to the growing number of novel coronavirus cases in the country, while cargo trains will continue to function according to their schedule.

"Passengers who have advance booking on a suspended train will be accommodated in other trains of their choice on priority once the train service is resumed. In case of not availing the ticket, they will get a full refund," said the notification.


1:00pm: Sindh govt launches mobile service to provide rations 

Sindh government has decided to launch a mobile service in the province to provide ration to needy people. This was decided at a meeting held at CM House on Tuesday.

Chairing the meeting CM Syed Murad Ali Shah said, "we will dedicate a number for this cause. Those who need ration can text the number. I also request the philanthropists to come forward and help this cause".


12:55pm: Sindh Police arrests over 740 people for violating lockdown

Sindh Police has arrested over 740 people and registered more than 130 cases in violations of Section 144 of the CrPc.


12:55pm: Dr Zafar Mirza tweets NDMA helpline

State Minister for Health Dr Zafar Mirza said the NDMA was leading the charge against COVID-19 in Pakistan. He provided details for donations.


NDMA is the lead operational agency of 🇵🇰 in #COVIDー19 emergency. A whole-of-the-Govt approach is being employed. Any one want to donate to help GoP with the response please contact: Maj Sajjad Kiani +92 334 5888555 or + 92 3432851914 or +92 51 9201056 [email protected]
<267>

— Zafar Mirza (@zfrmrza) March 24, 2020
11:30am: K-P govt directs mosque administrations to ensure cleanliness

K-P government on Tuesday directed administration staff to remove carpets and ensure cleanliness in mosques across the province.




10:57am: Bilawal Bhutto Zardari demands Centre's help to fight the pandemic

"It is a government's responsibility to ensure basic healthcare," said PPP chairman Bilawal Bhutto Zardari in a video message. "At a time when the world faces a pandemic in the name of novel coronavirus – infecting and causing deaths around the globe – a virus that does not have vaccine or treatment yet, Sindh government has taken tough decisions to protect you against the virus and prevent its spread."

"We appeal for the citizens to cooperate with the authorities. If you feel the symptoms, contact the government so we can get you tested."

"I know a lot of people are worried about sustenance during the lockdown," he continued. "If you are in need of rations, contact the government so we can provide you with essentials."

He also appealed to those who can afford to donate as well and collectively help the poor.

"I know people are worried about their jobs during the crisis," said Bilawal. "In this regard, the Sindh government has issued a notification barring employer to terminate employees and instructing them to ensure salaries are paid. If your employer is not adhering to the directive, contact the government so we can take action."

"To the employers, I appeal to you to cooperate. Once we are out of this crisis situation, the provincial government will compensate you," he promised.

"The Sindh government is taking tough decisions. We also demand the federal government help us fight the pandemic," said Bilawal. "We can fight this virus by uniting as a nation. If you don't' cooperate with us by staying at home for the next 14 days, our efforts will be in vain. Pakistan will see more infections and may be even more deaths. We will not be able to endure it."


Sindh lockdown message. Stay at home pls !
#PakistanVsCorona https://t.co/2SpegJqYed

— BilawalBhuttoZardari (@BBhuttoZardari) March 24, 2020


9:30am: UN chief urges global ceasefire amid COVID-19 pandemic 

United Nations Secretary-General Antonio Guterres called for an immediate global ceasefire in light of the growing number of the novel coronavirus cases.

"COVID-19 does not care about nationality or ethnicity, faction or faith. It attacks all, relentlessly," he wrote. "Meanwhile, armed conflict rages on around the world and the most vulnerable pay the highest price."

"That's why I'm calling for an immediate global ceasefire," he asserted.


#COVID19 does not care about nationality or ethnicity, faction or faith. It attacks all, relentlessly.

Meanwhile, armed conflict rages on around the world and the most vulnerable pay the highest price.

That's why I'm calling for an immediate global ceasefire.

— António Guterres (@antonioguterres) March 24, 2020


9:ooam: PSX to begin trading at 11:00am today

The Securities & Exchange Commission of Pakistan (SECP) has directed PSX to begin trade at 11:00am from Tuesday.

The duration of trade halt has been capped at two hours in case the secondary benchmark, KSE-30 Index, falls over 5 per cent and fails to recover in five minutes.

The change in timing for the market opening is for 15 days.




1:00am: Punjab CM confirms three new cases

Punjab Chief Minister Usman Buzdar confirmed three new cases, pushing the provisional tally to 249. "176 in Dera Ghazi Khan, 51 in Lahore, Six in Gujranwala, Five in Gujrat, Three in Jhelum, Two each in Rawalpindi and Multan and one each in Faisalabad, Mandi Bahauddin, Rahim Yaar Khan and Sargodha.


So far total confirmed cases of #COVID in Punjab are 249.
DGK Quarantine have 176, Lahore 51, Gujrat 5, Gujranwala 6, Jhelum 3, Rawalpindi 2, Multan 2, Faisalabad 1, MandBD 1, RYK 1 and 1 case in Sargodha. 1/2

— Usman Buzdar (@UsmanAKBuzdar) March 23, 2020
12:30am: SBP to ensure provision of disinfected cash amid virus crisis

The State Bank of Pakistan (SBP) has taken several measures to facilitate the financial consumers during coronavirus crisis including the provision of 'disinfected cash' and round-the-clock availability of ATMs in the country.

"Banks will provide fit, authenticated and disinfected cash. SBP will ensure to clean, disinfect, seal and quarantine all cash being collected from hospitals and clinics and to block the circulation of such cash in the market," the central bank said in a statement issued following a meeting, chaired by SBP Governor Reza Baqir and attended by private bank's presidents and other officials, on Monday.

Read full story here.


12:05am: PM Imran approves economic relief package amid surge in cases

Prime Minister Imran Khan approved an economic relief package aimed to counter the overall effect of novel coronavirus on the poor and industrial sector in the wake of suspension of trade activities across the country. Under the package, a monthly stipend of Rs3,000 will be given to daily wagers.

The premier is expected to announce tax incentive for construction industry today.

Read the full story here.


12:00am: Cambridge cancel May/June international exams

Cambridge International decided to cancel all examinations with students now being graded based on skills and knowledge gained in their respective courses as novel coronavirus outbreak brings the world to a standstill.

Read the full story here.


Varying stats

The varying stats paint a dismissal picture of coordination between the federal and provincial governments.

Sindh government has come out criticising Centre for lack of foresight in quarantine arrangements in Taftan where over 9,000 pilgrims returning from Iran were and are being quarantined by the Balochistan government in a 'tent city'.

After completing the 14-day incubation period, the pilgrims are allowed to travel back to their cities. However, Sindh and K-P have been sending the pilgrims to isolation facilities in Sukkur and Dera Ismail Khan and running tests before allowing further travel.

The federal government maintained that health was a provincial matter under the 18th Amendment, however, Pakistan Peoples Party (PPP) argued that border management falls under Centre's domain.

Read more here.
Lockdown

On March 23, the federal government green-lighted military in aid of civil power under Article 245 read with Section 131(A) of CrPc across the country. DG ISPR Maj-Gen Babar Iftikhar briefed media on the guidelines of the lockdown in a news conference.

The decision came a day after PM Imran Khan categorically ruled out lockdown owing to economic situation and urged citizens to self-quarantine.

Much of the country was already under a lockdown as part of sweeping measures to prevent the spread of the virus.

Sindh announced a 15-day lockdown from March 23 with Punjab, G-B and AJK following suit. Balochistan and K-P were under a partial lockdown with minimum movement while Section 144 was imposed in Islamabad.

Educational institutions, shopping malls, markets, restaurants, and other private business remained closed while inter-provincial and inter-city transport was also suspended. Factories, banks and the financial sector was directed to reduce work hours.


Preventive measures

On March 13, National Security Committee formed a Novel Coronavirus Core Committee and tasked it to hold daily meetings  of federal and provincial authorities.

The Pakistan Tehreek-e-Insaf (PTI) government tasked National Disaster Management Authority (NDMA) to coordinate with provincial governments and lead the fight against novel coronavirus.

The federal government also decided to ban public gatherings, close all educational institutions until April 5 and cancel Pakistan Day parade on March 23. It also sealed borders and limited international flights operations to Islamabad, Lahore and Karachi.

However, the NSC decision on international travel was taken back on Tuesday when the government lifted restrictions on all airports except Gwadar and Turbat.

On March 21, the government decided to suspend all international flights arriving in the country for two weeks. The ban will not apply to Pakistan International Airlines (PIA), which is allowed to bring back its planes from across the world.

That decision also saw contradictions with the federal government deciding to repatriate Pakistanis stranded at airports abroad.