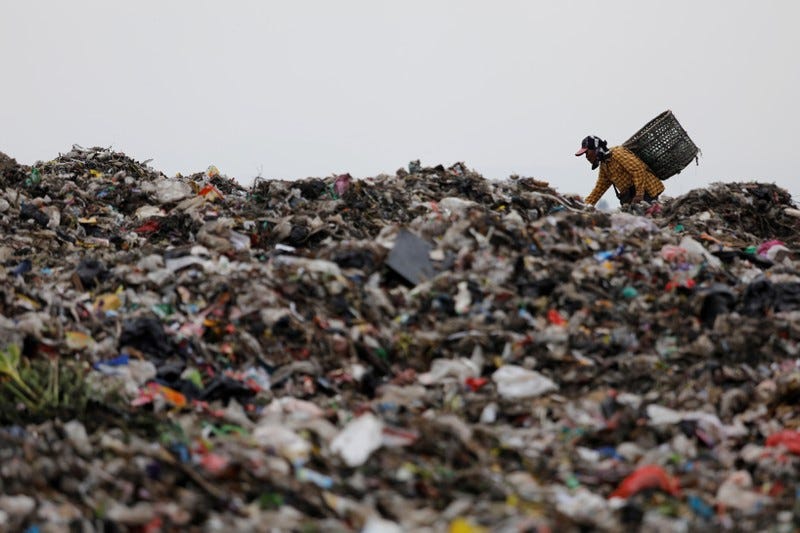 ---
FAISALABAD: Due to delay in preparation of project proposal documents (PC-1) and nomination of international consultants since March 2018 by the government of Punjab, the Faisalabad Waste Management Company (FWMC) has not yet been able to establish a landfill site to dispose of the city's solid waste.

The city, home to 3.2 million people, produces about 1,500 tonnes of solid waste each day, while the lifting capacity of the FWMC is 1,300 tonnes.

The waste is presently being disposed of at Chak 216 GB, Basti Ahmadabad, which is 16km from Faisalabad on Jaranwala Road. The district government initiated plans to transform the existing solid waste management system into an efficient and environment-friendly mechanism and an agreement was signed by the Infrastructure Project Development Facility (IPDF) of the FWM and the Urban Unit of the Planning and Development Department of Punjab in 2015.

A series of meetings were held in the Urban Unit to finalise the criteria for the prequalification of bidders and finally a consensus emerged.

The IPDF invited Expression of Interest (EOI) in response to which 12 proposals were received. The proposals were scrutinised by a committee comprising of officers of the City District Government of Faisalabad (CDGF), Urban Unit and the IPDF on the basis of the laid down criteria. Resultantly, the FWMC acquired 150 acres of land for construction of a sanitary landfill site at Chak Majouran. The site suitability study was completed by Lahore Waste Management Company (LWMC) and Nespak did the environmental impact assessment and geotechnical investigations.

On March 3, 2018, the chief minister of Punjab nominated the Local Government and Community Development Department as the executing agency and ordered preparation of PC-1 for the landfill site, while nominating an international consulting firm.Mohammad Nasir, a resident of the village, told The Express Tribune that due to the stench from the dumping sites, residents of 30 houses have left the area after locking down their homes.

Published in The Express Tribune, March 23rd, 2020.