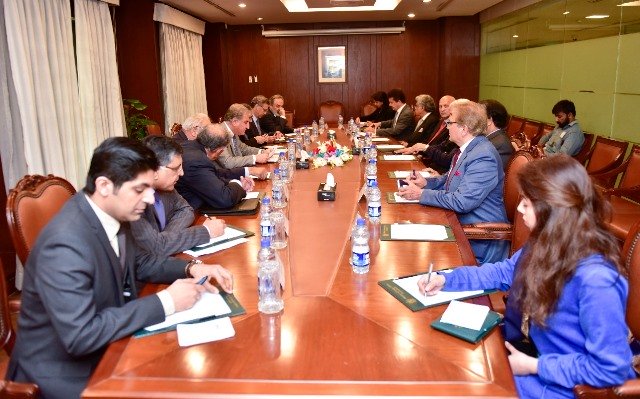 ---
ISLAMABAD: Foreign Minister Shah Mahmood Qureshi has said that there is need to brief the international community about the prevailing humanitarian crisis in Indian Occupied Jammu and Kashmir (IOJ&K) which has been under complete lockdown since August 5 last year.

The foreign minister made the remarks while chairing a meeting on the Kashmir issue at the Ministry of Foreign Affairs in Islamabad on Thursday. Kashmir committee chairman Syed Fakhar Imam, Senator Mushahid Hussain Syed including other senior officials were present in the meeting.

The session also mulled over to appoint special envoys to highlight the Kashmir cause globally.

FM Qureshi said that 214 days have gone past since the Himalayan territory has been under lockdown and the Indian government was involved in the human rights abuses of indigenous people.

The Narendra Modi-led government revoked the semi-autonomous status of Occupied Kashmir on August 5, 2019 after sending tens of thousands of troops in the already heavily-militarised disputed region to quell any uprising against New Delhi's illegal and unconstitutional move.

The region remains under siege ever since with almost a complete information and communication blockade, while top local political leaders are in detention. The Modi government is now reluctantly easing the draconian curbs after drawing flak from the international community.

FM Qureshi said that parliaments of several countries passed the resolutions condemning New Delhi's August 5 unilateral move.

Speaking on the occasion, Senator Mushahid said that the intolerant attitude of the Indian government is a threat to peace and stability of the region.