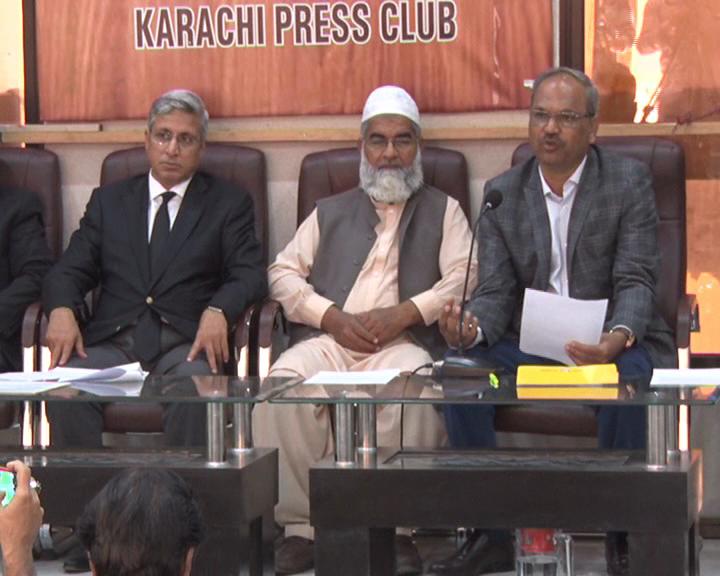 ---
KARACHI: After passing the Zainab Alert Bill in the Senate, the need of the hour is to create awareness about it and enforce it across the country, Roshni Helpline Chairman Muhammad Ali said.

The helpline is a non-governmental organisation, which works to trace and recover missing children.

Addressing a press conference at the Karachi Press Club on Wednesday, he stated that the authorities had included his suggestions in the Zainab Alert Bill, adding that his organisation has been working for such legislation for missing children for the last 17 years.

"Roshni Helpline has always looked to adopt modern techniques for the safety and recovery of missing children," said Ali, claiming that as many as 5,261 missing children had so far been recovered and handed over to their parents with the assistance of the Roshni Helpline.

After National Assembly, Zainab Alert Bill 2020 sails through Senate

On the occasion, Amin Ansari, the father of Zainab, a child who was raped and murdered in Kasur in 2018, appealed to the federal and provincial governments to take immediate measures to enforce the bill across the country.

He said that the issue of missing children is not only a concern for the capital but for every city, district and village in the country.

Earlier in the day, the Senate had passed the Zainab Alert Recovery and Response Bill, 2020 aimed at raising alert, response and recovery of missing and abducted children and would pave way for conducting trials of child abduction cases in anti-terrorism courts established under the ATA 1997.

The bill against the child sexual abuse is passed two years after the brutal rape and murder of nine-year-old Zainab Ansari in Kasur shook the nation's collective conscience in 2018.
COMMENTS
Comments are moderated and generally will be posted if they are on-topic and not abusive.
For more information, please see our Comments FAQ