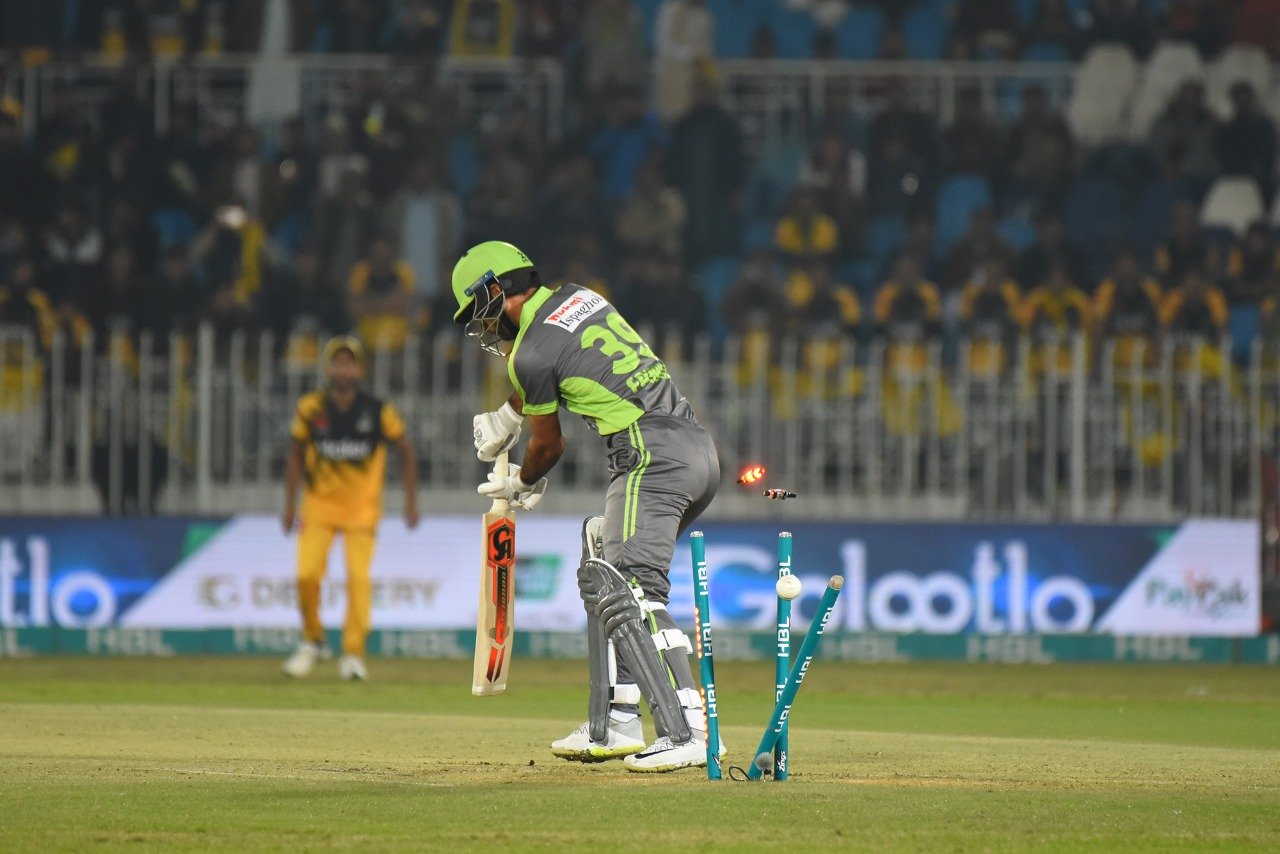 ---
Working in live sports production can be a demanding job but at the same time it offers you the chance of being very close to the action; an opportunity not everyone gets.

The consortium of Tower Sports, a Pakistan-registered company, and SportzWorkz, registered in Singapore, have brought together a top-notch production crew to ensure that the quality of PSL broadcasting is maintained and improved; especially given the event is taking place entirely in Pakistan this year.

The Chief Executive Officer of Tower Sports, Aly Rana, has claimed that the production of PSL can hold its own against any major T20 league in the world including the Indian Premier League (IPL) and Big Bash League (BBL).

"We have state of the art setup, and are using some of the best cricket production equipment in the world including Hawkeye, Spidercam, drones, augmented reality and the highest quality HD cameras, which are used in some of largest global sporting event," said Rana.

"Our crews experience is second to none, our team which has been brought in from about 17 different countries, has covered some of the biggest events in the world, including the Cricket World Cups. Our goal was to bring a world class production to Pakistan, and no short cuts have been taken in production to ensure that. PSL is one of the best leagues in the world and our job is to display that to the world."

"You can compare the PSL production with any major cricket league or tournament globally, you will not find the production quality lacking," he claimed.


PHOTO: PCB

Chris McDonald is the Chairman of the Tower Sports/Sportzworkz consortium, which is producing the 2020 PSL. He has over 30 years of sports television experience in Asia, and among other things co-founded Ten Sports and served as its CEO from 2000 to 2009.

He also echoed similar thoughts when asked about the production quality of PSL.

"It is absolutely fair to say that the production quality of PSL 2020 rates right at the top with Big Bash and IPL," said McDonald. "We are also introducing some new aspects to cricket production this PSL – including Urdu commentary (and notably, the first female Pakistani commentator, in both Urdu and English – helping to broaden PSL's appeal to Pakistani women and girls), postcards from Pakistan, and a centralized studio production which cuts back and forth to the grounds, and which is available (along with the live match feed) to broadcasters around the world."

"Last we have brought cricket commentators to Pakistan who are well loved internationally, but had never been to Pakistan – Kass Naidoo and HD Ackerman – and now love it here and can't wait to tell the rest of the world about their wonderful experience at PSL 2020," he added.

Rana also said that the viewers will witness an unbelievable addition to production, which he insisted on keeping a secret for now, in the later stages of the tournament.

"We want to continue to improve the PSL V viewing experience, and will be bringing in something special towards the later stages of the tournament, this has not been done even in the IPL. It is an addition to production which will make the viewing experience even better. It has only been done in Australia and it will take the production quality to the next level."

Meanwhile McDonald believes that local sports production has suffered due to lack of international cricket in Pakistan.

"I think local sports events' production quality has suffered due to a lack of investment, which has primarily been driven by the fact that international competitions, in cricket and otherwise, have not been taking place in Pakistan since 2009. Now that it is clear to the world that Pakistan is a great place to host international competitions, more big-name events will happen here," he said.

This is precisely the reason, Tower Sports and SportzWorkz will also train local individuals in order to improve their skills set.

"Together with PCB, we have established just such a training programme, starting in the 2020 PSL. All of these efforts will lead to a much improved capability and quality of local sports productions," said McDonald. "We will train 10 individuals (each of whom has some background in TV production) this PSL, via both "classroom" lectures and on the job, live training during matches. We have focused on the following areas: camera, engineering, EVS (server technology, replay), Floor management, audio, and assistant producers."

"Our plan is to staff our Pakistan productions in 2 to 3 years time with 60 to 70 % Pakistanis. We would also like to use this Pakistani talent on our overseas productions," he added.


PHOTO: PCB

The unpredictable nature of sports in general, and in this case cricket, makes the production aspect more challenging but this is something that keeps the team on their toes, according to Rana.

"The unpredictable nature of the sport is something out of our hands but it always keeps us on our toes," he said. "Managing a production of this magnitude is a complete team effort, it's a well-oiled machine, everyone has to do their part to ensure a quality production, that's why we've brought in some of the best in business."

Meanwhile McDonald was excited about this aspect of the game coming back to Pakistan stating: "Live sport and cricket is much more complicated to produce than pre-recorded shows because things are constantly changing and you have to react immediately given that you are on air, live at every moment. So there needs to be a very experienced group of people handling the production, who are ready to deal with every circumstance. This makes for some nerve racking times – but as you say, that is also exciting."

Rana also highlighted the importance of PSL for local economy and the opportunities it brings for the people working in different areas of life.

"With PSL coming back to Pakistan, it was important to us to involve as many Pakistani in the production process. We have over 300 Pakistanis employed for this operation. From our opening titles, which for the first time in PSL history, were made by a Pakistani company, ICE Animations to our equipment and satellite providers, Netsat, who have provided us unbelievable support, and even our logistics company, PackMove was Pakistani. Our studio production is also completely reliant on local staff being led by the amazing crew at Shinyfloor," he said. "The goal has been to involve as many Pakistanis as possible. Just think of how our economy benefits from the PSL being back in Pakistan, from airlines, to hotels, to restaurants, previously all being spent internationally, now its back in Pakistan and helping the economy grow"

"I think the potential of PSL is endless, if it stays in Pakistan and its quality is maintained, then the Sky is the limit" he added.

McDonald was also optimistic about the future of PSL and believes that it will grow in leaps and bounds.

"PSL is one of the world's premier T20 professional leagues, and this year is certainly a turning point. Now that it is back in Pakistan and with the support of the country 100% behind it, I believe it will grow in leaps and bounds. The PCB's management of the event is excellent, and their plans for the PSL's future are also very exciting. I also see many more international cricketers flocking to play here – not just for the quality of play and the money on offer, but for the wonderful experience that is Pakistan," he said.

All matches of PSL will take place in four cities of Pakistan, Karachi, Lahore, Multan and Rawalpindi, from February 20 to March 22, 2020.
COMMENTS
Comments are moderated and generally will be posted if they are on-topic and not abusive.
For more information, please see our Comments FAQ