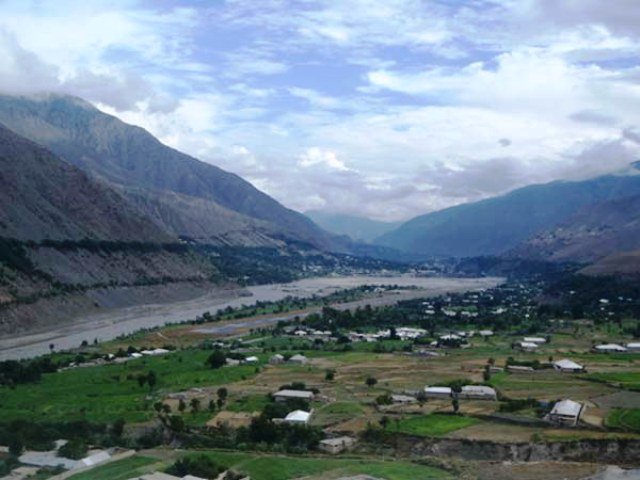 ---
CHITRAL: The Chitral district forest office on Sunday launched tree plantation drive under the 10 Billion Tree Tsunami project and distributed saplings among people.

The saplings were handed over to people at a ceremony held at a nursery in Singor area of the district. On the occasion, the district forest department also provided free saplings to the Snow Leopard Foundation (SLF).

The officials of Snow Leopard Foundation will dispatch these plants to upper areas of Chitral and distribute among the community members for plantation. The SLF will bear expenses of transportation and training to local community about the plantation campaign.

The plantation drive will be carried out in Torkhao and Molkhao areas to address the issue of deforestation, shortage of wood and overcome the challenge of climate change.

Speaking on the occasion, the SLF representative Shafiqullah Khan said that besides snow leopard, forest cover was necessary for all wildlife. "Snow leopards and the rest of wildlife will survive if forests survive. The survival of wildlife is linked to survival of forests," he said.

Addressing the ceremony, the Divisional Forest Officer (DFO) Shaukat Fayyaz said the shortage of forests could be overcome by implementation of 'one person one plant' formula. He said the situation could improve drastically if every person plants at least one tree.

He said growing more trees was the only answer to reduce the impact of climate change. The SLF representative lauded the Chitral forest department for growing more trees in the district.

He vowed to involve community in planting maximum trees in Chitral and make the district a role model for others to follow.

He said deforestation in Chitral has damaged the environment and wildlife also suffered. Plantation of maximum trees was the only solution to environmental issues.

Published in The Express Tribune, February 24th, 2020.
COMMENTS
Comments are moderated and generally will be posted if they are on-topic and not abusive.
For more information, please see our Comments FAQ