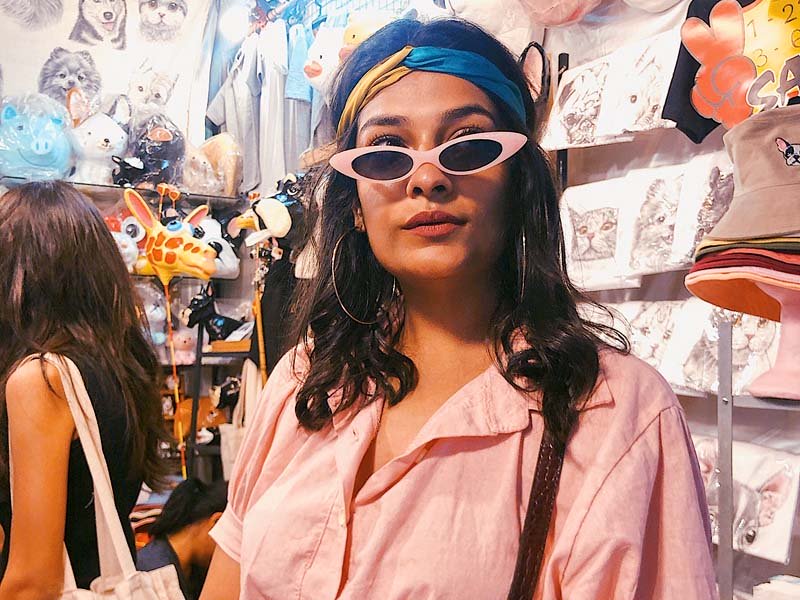 ---
TEdit chats with style-savvy Naiha J Eiman, popularly known as Rebellious Brownie, as she decodes her style for us. She talks to us about how her style has changed over the years, the one piece of clothing she shies away from wearing and much more

Understanding your body is the key to looking good and a trait found amongst all impeccably dressed fashionistas. While people shy away from talking about their bodies, these brave souls explain how they work their anatomies to their advantage




How would you describe your body type?

I have a lean and broad structure with the tendency to gain weight.

Has your body type changed over the last five years?

I have had extreme phases. From being underweight and extremely skinny to now putting on a healthy amount of weight which I think suits my body.

How has your style changed over the years?

Growing up I'd always wear colours that looked good on my skin tone. I have a tan complexion so I'd always opt for simpler clothes and just be super boring with what I wore but over the years I've developed serious love for experimenting with new things, colours and styles. The more I experiment, the more I find out what looks good on me and I'd suggest everyone to do that. My style (now) is more fusion and bold and always a mix and match of all sorts of things from everyone's wardrobe at home.




How do you dress your body according to your body type?

I can't give a definite answer to this honestly because I've never put any thought into how I'm dressing according to my body type. However, I do avoid wearing super loose dresses without a belt on the waist otherwise I end up looking huge. Besides that, if you feel good in what you're wearing then all is well.

In your opinion what is the biggest mistake a person can make while dressing?

I'll touch upon something which people shy away from talking and that is picking the wrong under garments for your clothes. Having seamless underwear's for your skirts, pants, dresses is very important if you don't want your panty lines to be shown. Same goes for bras. There's a specific kind for every type of clothing. Educate yourself in order to avoid any fashion mishaps. Secondly, when you try to force a fashion trend on yourself it shows! Wear what you're comfortable in and you'll look wonderful. Trust me on that one. Set your own trends. Also, when dressing up know that sometimes less is more so don't go overboard with the accessories and layering. Know when to stop.




In your opinion, what is your most troublesome area?

My waist and arms- Unfortunately more than half of my pants don't fit me anymore but I'm working on it. My face also tends to suck some of the fat from my body and hence the double chin, which is also caused due to the constant attention my phone, gets from me. There's no looking up for hours.

Which silhouettes suit your body the most?

A well fitted silhouette gives my body the shape it needs and adds a curve here and there depending on the item of clothing I'm wearing. A well fitted bell bottom gives my already long legs an illusion of being longer, a well fitted dress gives me curves in all the right places and defines my waist pretty well.




What is the one piece of clothing that you shy away from wearing and why?

I don't think there's a single item I'd shy away from wearing. Unless it doesn't match my aesthetics and taste, of course. Whatever clothing I buy brings me excitement and I automatically imagine myself wearing it in plenty of different ways. I've learnt to feel comfortable in everything over the years and I realised if I'm not going to try it now how will I ever know if it works for me or not? Have a piece of clothing nobody is willing to wear? Hand it over to me and watch me make it work.