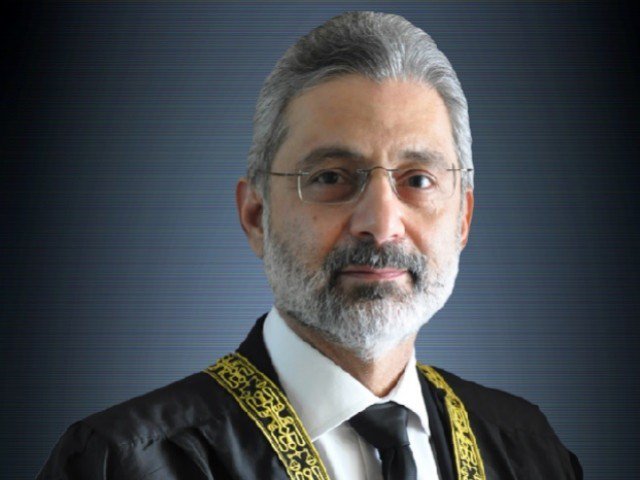 ---
ISLAMABAD: A day after Anwar Mansoor Khan resigned as the attorney general of Pakistan (AGP), the federal government on Friday sought three weeks adjournment in Justice Qazi Faez Isa case.

An application in this regard was moved by Additional Attorney General Ch Amir Rehman in the Supreme Court.

AGP questions Justice Isa's stance

Khan was representing the federal government in Justice Isa's case. His resignation came after the Pakistan Bar Council demanded Khan's resignation following his contemptuous comments regarding a full-court bench hearing Justice Isa's case against the presidential reference.

In a letter addressed to President Dr Arif Alvi, Khan had said that he was a lifetime member of the Karachi, Sindh and Supreme Court bar associations and wanted to "reaffirm faith in the highest principles of integrity and professional excellence that the Pakistan Bar Council has always stood for".

"Accordingly, I hereby resign from the position of the Attorney-General for Pakistan and request you to accept it with immediate effect," he wrote.

"In the last year-and-a-half, I worked to the best of my ability to serve this solemn office with the honesty of purpose, and commitment to upholding the Constitution," he added in the resignation submitted to the president.

But a source confirmed to The Express Tribune that Khan was forced to resign by the federal government.

Justice Qazi Faez Isa case

In May 2019, a presidential reference was instituted against Justice Qazi Faez Isa accusing him of concealing his properties in the United Kingdom, allegedly held in the name of his wife and children.

Justice Isa subsequently wrote three letters to President Arif Alvi, which were eventually leaked to the media, asking him to confirm whether the reports were true.

Anwar Mansoor Khan resigns as AGP

He also complained that selective leaks of the reference to the media amounted to his character assassination, thus jeopardising his right to due process and fair trial.
COMMENTS
Comments are moderated and generally will be posted if they are on-topic and not abusive.
For more information, please see our Comments FAQ