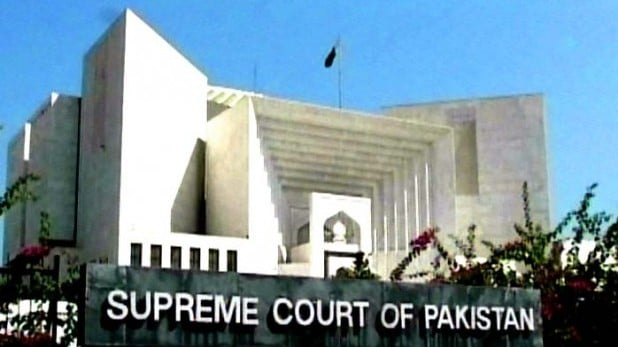 ---
In another bewildering change of strategy, government counsel Kamal Azfar has filed an application in the Supreme Court regarding the National Reconciliation Ordinance verdict case. Now Azfar wants the court to allow him to argue the review petition earlier filed by Masood Chishti on behalf of the federation.

According to the rules, review petitions against judgements must be filed within 60 days of the decision being pronounced. When the SC delivered its December 16, 2009 verdict declaring the NRO illegal, Azfar was said to have been abroad. Instead, the government asked now law secretary Masood Chishti to file the review petition.

However, the petition was shot down on the ground that it could only have been filed by the lawyer who had represented the petitioner or argued the case.

When Azfar returned, he filed another petition, which too was rejected because first, it was time-barred, and second, because it was said to contain intemperate language. The lawyer also filed an appeal against the court's decision to not entertain Chishti's petition.

At the last hearing of the case, however, Advocate on Record Raja Ghafoor tried to withdraw Chishti's petition and replace it with Azfar's fresh petition. At this point, the court explained to the lawyer that withdrawal would result in the collapse of all the petitions. Assuring Azfar that he would be heard, the court suggested he file a certificate of condonement along with his review petition.

But in Tuesday's hearing, Azfar changed tack again. Citing his absence due to "unavoidable reasons" as the cause for not having filed for a review, Azfar is asking to be allowed to argue Chishti's petition.

The hearing of the appeal Azfar filed against the court's refusal to entertain Chishti's petition is fixed for hearing on June 28.

Published in the Express Tribune, June 16th, 2010.
COMMENTS (2)
Comments are moderated and generally will be posted if they are on-topic and not abusive.
For more information, please see our Comments FAQ