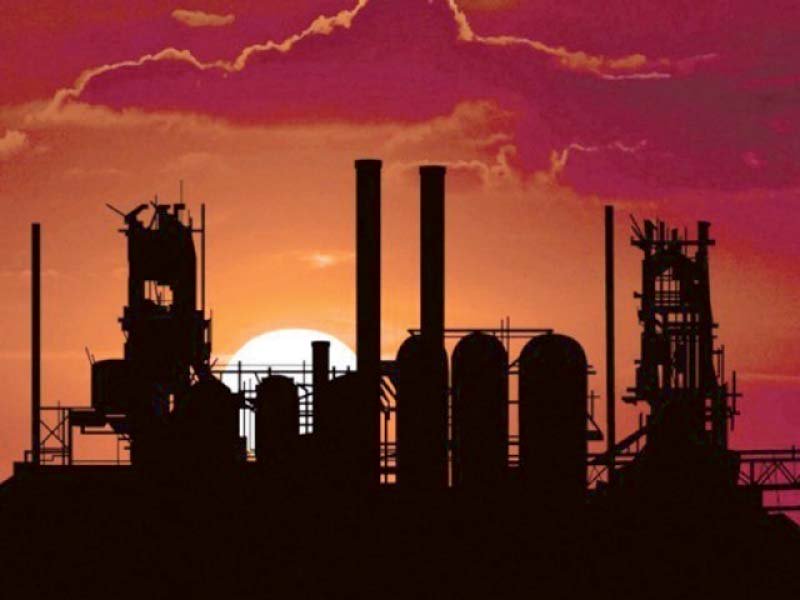 ---
ISLAMABAD: The large industries bounced back last month and posted a healthy growth of nearly 10%, breaking a cycle of constant contraction in past over one year, reported Pakistan Bureau of Statistics (PBS) on Friday.

The large-scale manufacturing (LSM) output increased 9.66% in December over the same month of the last year, according to the national data reporting agency.

This helped to bring the overall cumulative contraction in the LSM sector down to 3.4% during July-December period of fiscal year 2019-20. During five months, the contraction in LSM sector was close to 6%, which significantly came down to 3.4% due to better performance in large industries in December.

Large businesses were bearing the brunt of very high interest rate, documentation drive by the Federal Board of Revenue (FBR) and high energy prices. The growth in the LSM will also help to create jobs if the trend continues in coming months.

In its first quarterly report, the central bank noted that while large export-oriented and import-competing industries remained bullish on fundamentals, they refrained from taking a long-term view.

PBS data showed that out of 15 major industries, eight recorded some growth while the output in seven industries contracted in the July-December period.

Data collected by the Oil Companies Advisory Committee (OCAC) showed that 11 types of industries registered on an average 0.7% negative growth in the July-December period of the current fiscal year. But in December alone, the OCAC-monitored industries reported 0.1% growth.

The Ministry of Industries, which monitors 15 industries, reported 1.8% decline in the growth of these industries. But on a yearly basis, the Ministry of Industries reported 7.4% growth in December over the same month of last year.

Similarly, the provincial bureaus reported 0.9% contraction in 11 industries in first six months of the current fiscal year. On a yearly basis, the provincial bureaus reported 2.2% growth in the month of December.

Sectors that posted growth during first half of the year included textile which grew just 0.32%, fertiliser registered growth of 4.9% and non-metallic mineral products which recorded 2.9% growth. The manufacturing of leather products recorded 11% growth, rubber products 1.3%, wood products 46.6% and paper and board 7.9% in the July-December period. Production of food, beverages and tobacco increased 4.3%.

Industries that were producing seven major types of goods recorded a dip in their manufacturing in July-December 2019. Coke and petroleum products production showed 10.3% growth, pharmaceuticals 6.4%, chemicals 4.1%, automobiles 36.4%, iron and steel products 12.3% and electronics 14%. The engineering products registered negative 1.4% growth.

Current trends suggest that the government will miss its annual growth targets in three major sectors - agriculture, industry and services. The State Bank of Pakistan has recently downward revised its annual growth rate projection to below 3.5%. 

Published in The Express Tribune, February 15th, 2020.

Like Business on Facebook, follow @TribuneBiz on Twitter to stay informed and join in the conversation.
COMMENTS
Comments are moderated and generally will be posted if they are on-topic and not abusive.
For more information, please see our Comments FAQ