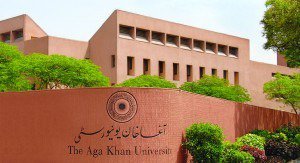 ---
Thousands of injury-related deaths can be averted in Pakistan every year by taking appropriate safety measures and adopting a systematic approach to improve trauma care, said experts speaking at the inaugural session of the fifth Aga Khan University (AKU) Annual Surgical Conference, titled 'Trauma: Striving for Change,' in Karachi on Friday.

The conference, organised by the AKU surgery department, offers hands-on and didactic learning opportunities, as well as timely discourse on the most relevant surgical practices and research. This year's conference has brought together national and international experts with expertise in pre-hospital care, mass casualty, rehabilitation, prevention and disaster management.

Speaking to the event, AKU surgery department chair Professor Syed Ather Enam referred to the case of a toddler who sustained three gunshots at point-blank range. The boy was unresponsive when the terrified family brought him to the emergency department at Aga Khan University Hospital. When the patient did not respond to initial resuscitation efforts, a team of paediatric, cardiothoracic and orthopaedic surgeons and a paediatric anaesthesiologist were brought in and he was moved to the operating room immediately.

"Today, he is a healthy four-and-a-half-year old school-going child. There could be thousands of people who were not lucky like him. That's because our hospitals lack multidisciplinary teams of specialists and the emergency care system as a whole is short of fully-equipped ambulances and trained bystanders," maintained, Professor Enam.

Life-saving intervention

Experts said that, as per World Health Organisation guidelines, an approach to life-saving interventions could consist of emergency care in the form of first aid being provided by a trained bystander, who can also call an ambulance. They added that ambulances must be equipped with necessary life support and at least two personnel, where one monitors and manages the patient while the other drives.

Professor Eileen Bulger, from the University of Washington, said that blood loss was the leading cause of preventable deaths following injury. She claimed that if there are trained bystanders, they may be able to control rapid bleeding before emergency responders arrive.

Furthermore, experts claimed that ambulance personnel must be able to communicate with hospitals prior to arrival, adding that, during the handover, they should share critical information with hospital personnel.

Emergency care

On the second day of the conference, AKU's upcoming Centre of Excellence for Trauma and Emergencies will launch a national life-saving initiative focused on bystander training in life support.

University of Michigan professor Hasan Badre Alam maintained that emergency care can contribute to the country's efforts to achieve targets under the Sustainable Development Goals by addressing non-communicable diseases, obstetric complications, child health issues and injuries related to disasters and violence. 

Published in The Express Tribune, February 15th, 2020.
COMMENTS
Comments are moderated and generally will be posted if they are on-topic and not abusive.
For more information, please see our Comments FAQ