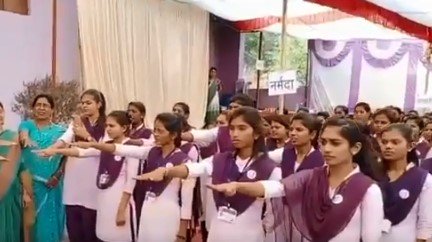 ---
AMARAVATI, INDIA: While the rest of the world celebrates Valentine's Day, students in a college in India's Amaravati have been made to pledge against falling in love.

A viral video shows students from the girls' college in Amaravati being forced to take a rather absurd pledge that says they will never opt for love marriage or fall in love.



Even though a professor can be seen asking the girls to repeat after him, the college has stated that the students took the pledge on their own, without orders from college authority.