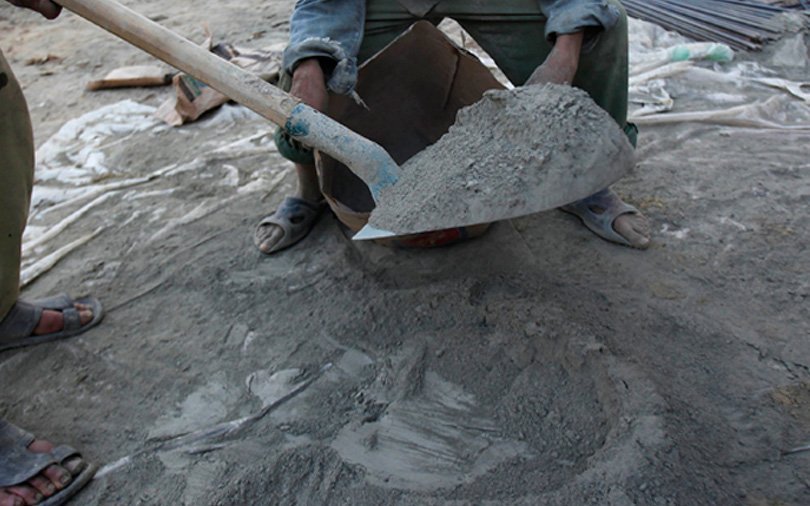 ---
KARACHI: DG Khan Cement reported a loss of Rs946 million in the half year ended December 2019 due to lower margins and high finance cost amid a challenging pricing environment.

The company had reported a profit of Rs1.67 billion in the same period of the previous year, according to a notice sent to the Pakistan Stock Exchange (PSX) on Thursday.

Meanwhile, loss per share stood at Rs2.16 in the period under review compared to earnings per share of Rs3.82 in the previous year. DG Khan Cement's share price increased Rs3.01 or 4.52% with trading volume of 18.2 million shares at the PSX.

Despite an improvement in the company's topline, the increasing cost of sales led to a decline of 66% in gross profit that stood at Rs1.13 billion in Jul-Dec 2019.

Total cement dispatches recorded a year-on-year growth of 25%, however, weak retention prices kept the topline growth restricted, stated an AHL Research report. "Gross margins in 2QFY20 eroded to 13.2% compared to 18.5% in 2QFY19 due to 14% year-on-year devaluation of the rupee-dollar parity along with lower retention prices, which offset the impact of 24% year-on-year decline in coal prices."

Cement sales grow 5.8% to 20.5m tons in Jul-Nov

On the other hand, selling and distribution expenses surged by a significant 53% to Rs1.01 billion in the Jul-Dec period of 2019 compared to Rs661 million in the same period of the previous year.

Other income jumped 15% to Rs1.38 billion in the period under review while finance cost grew substantially due to higher borrowing along with higher interest rates, thus offsetting the impact.

The company reported an 87% increase in finance cost to Rs2.71 billion in Jul-Dec 2019 compared to Rs1.45 billion in the previous year. DG Khan Cement also booked a tax credit in the period under review, which helped improve the company's earnings.

According to a Topline Securities' report, "We flag continuity of a weak pricing environment and unanticipated increase in coal prices as key risks for the company."

The company fared no better in terms of quarterly earnings as after-tax profit fell 62% to Rs500.7 million in the Oct-Dec period of 2019.

Earnings per share stood at Rs1.14 in the period under review compared to Rs3.04 in the previous year.

Published in The Express Tribune, February 14th, 2020.

Like Business on Facebook, follow @TribuneBiz on Twitter to stay informed and join in the conversation.