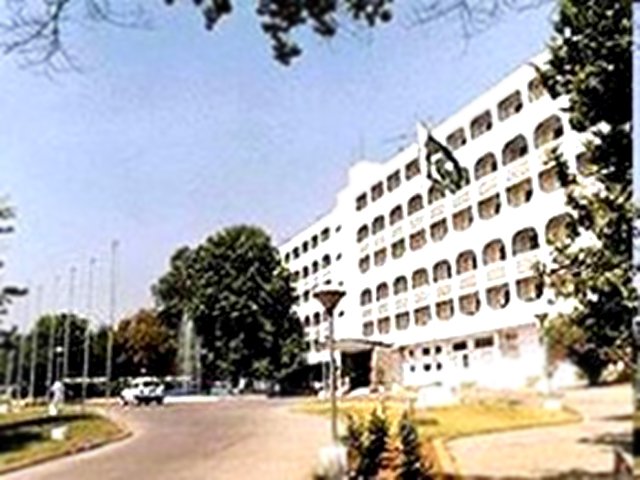 ---
Pakistan has summoned a senior diplomat at the Foreign Office to register a strong protest over unabated violations of the 2003 ceasefire agreement by Indian border guards along the heavily-miltarised Line of Control (LoC).

"Indian Charge d'Affaires Gaurav Ahluwalia was summoned by Director General (South Asia & SAARC) Zahid Hafeez Chaudhri, today, to register Pakistan's strong protest at the ceasefire violations by Indian occupation forces along the Line of Control in Chirikot Sector on February 8, 2020, resulting in the shahadat [martyrdom] of an innocent civilian man and serious injuries to another innocent civilian lady," FO spokesperson Aisha Farooqui said in a statement issued on Saturday.

"Due to the indiscriminate and unprovoked firing by the Indian forces, Mir Muhammad embraced Shahadat while 32-year-old Iffat Naz, w/o Muhammad Arshad, both residents of Kakuta village, sustained serious injuries," she said.

ISPR, the media wing of Pakistan Army, has also said the Indian troops deliberately target civil population with artillery and mortar fire along the defacto border.

Civilian martyred in Indian firing along LoC: ISPR

"Condemning the targeting of innocent civilians by the Indian occupation forces, it was underscored that such senseless Indian acts, in clear violation of the 2003 Ceasefire Understanding and complete disregard for international human rights and international norms, further vitiate the tense atmosphere along the LoC and pose a threat to regional peace and stability," the FO spokesperson said.

"It was also emphasised that by raising tensions along the LoC and the working boundary (WB), India cannot divert attention from the worsening human rights situation in Indian Occupied Jammu and Kashmir (IOJ&K)," she added.

The Narendra Modi-led government revoked the semi-autonomous status of IOJ&K on August 5, 2019 after sending tens of thousands of troops in the already heavily-militarised disputed region to quell any uprising against New Delhi's illegal and unconstitutional move.

The region remains under siege ever since with a complete information and communication blockade, while top local political leaders are in detention. The Modi government is now reluctantly easing the draconian curbs after drawing flak from the international community.

"Pakistan called upon the Indian side to respect the 2003 ceasefire understanding; investigate this and other incidents of deliberate ceasefire violations and maintain peace along the LoC and the WB," the spokesperson said.

It was also urged that India should permit the United Nations Military Observer Group in India and Pakistan (UNMOGIP) to play its mandated role as per the United Nations Security Council (UNSC) resolutions.
COMMENTS
Comments are moderated and generally will be posted if they are on-topic and not abusive.
For more information, please see our Comments FAQ