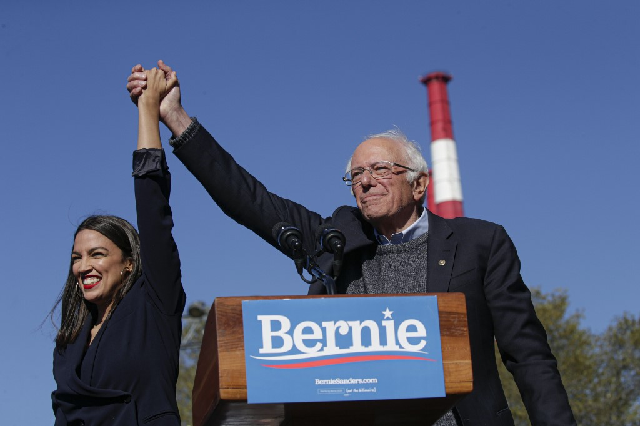 ---
US presidential candidate Bernie Sanders on Wednesday released a campaign poster with a message written in the Urdu language, winning the hearts of Pakistani's all over the world.

The campaign poster read that the 'Medicare for All' programme covers oral care, as well as issues related to eyesight and hearing.




Over the years, the US senator has garnered passionate support among young liberals with his calls for universal health care.

During his run for president, Sanders has won the hearts of Pakistani's - and Muslim's - on multiple occasions.

US presidential candidate slams India's 'unacceptable' actions in occupied Kashmir

In September 2019, a video went viral of Sanders wearing a Sindhi topi and Ajrak, presented to him by a Pakistani man.

Previously, the US senator called on India to lift the curfew and restore communication in occupied Kashmir, expressing grave concern over the deteriorating situation in the valley.

He also condemned New Delhi's actions, calling the administration's decision 'unacceptable' while urging the US government to intervene, and ensure the implementation of international law and UN resolutions.

Sanders condemned increasing hate crimes against the Muslim community in the US, calling it "domestic terrorism".

"We must speak out when we have a president and an administration who believes that Islam hates us," he said.


COMMENTS
Comments are moderated and generally will be posted if they are on-topic and not abusive.
For more information, please see our Comments FAQ