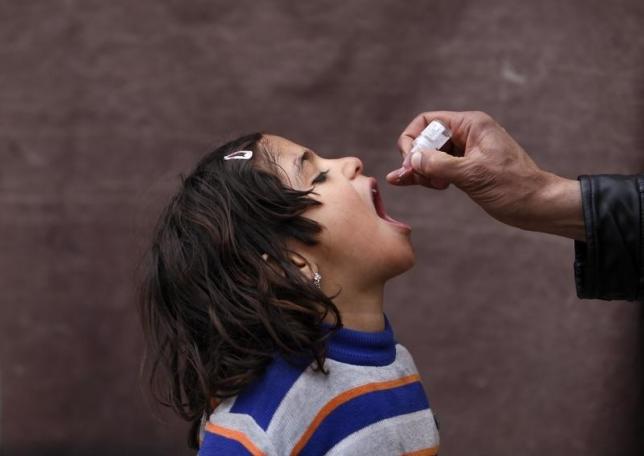 ---
KARACHI: The Sindh Emergency Operation Centre (EOC) on Wednesday confirmed the 28th polio case of the year 2019 in the province, taking the total count to 140.

A three-and-half-year-old child from Union Council Jumo Agham in Ratodero tested positive for polio. The child is currently experiencing weakness in her right arm and leg. The onset of this case was in December 24, 2019.

The Expanded Programme on Immunization (EPI) card has verified that three doses of anti-polio vaccine were administered to the child. The case is under further investigation.

The EOC has blamed long gaps in door-to-door campaigns during 2019 for the creating "a large pool of vulnerable children".

At least six million children have been vaccinated in January alone, claimed EOC. Another national campaign will begin in February.

"These campaigns and their success is extremely important to reduce polio cases and remove the virus from the environment," it added.

The federal and provincial EOCs have urged parents to immunize

The total number of polio cases registered in Sindh during 2019 has soared to 28, increasing the polio tally for the year in the country to 140.

Similarly, with the surfacing of Sindh's second polio case in the current year, the number of total cases reported in Pakistan during the first few weeks of 2020 has climbed to six.
COMMENTS
Comments are moderated and generally will be posted if they are on-topic and not abusive.
For more information, please see our Comments FAQ