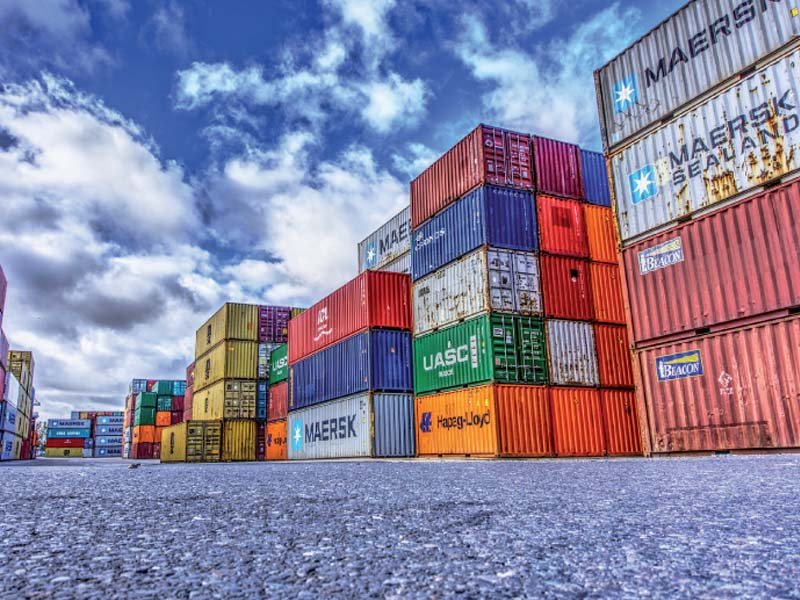 ---
KARACHI: Although Pakistan has got a mammoth opportunity to increase its exports by billions of dollars under phase-II of the China-Pakistan Free Trade Agreement (CPFTA-II), experts fear that the dream may not materialise due to shrinking economy and de-industrialisation in the country.

"Pakistan may not be able to take advantage of opportunities under CPFTA-II," said Federation of Pakistan Chambers of Commerce and Industry (FPCCI) President Mian Anjum Nisar and Vice President Sheikh Sultan Rehman in a statement.

"We may not be able to reap benefits under CPFTA-II despite elimination of duties on 313 tariff lines covering most of Pakistan's exports," said the FPCCI chief.

He pointed out that during phase-I of the China-Pakistan FTA, the balance of trade remained greatly in favour of China, which managed to export 57% of its product lines while Pakistan could take advantage of only 5% of its product lines.

Pakistan exported approximately $2.1 billion worth of goods every year in the first phase while imports from China stood above $17 billion that created a trade gap of roughly $15 billion in favour of China.

The FPCCI vice president questioned as to how the country could benefit from the agreement when it did not have surplus products to export due to the shrinking economy.

He highlighted the fact that industrial output was declining because of de-industrialisation over the past few years.

Serious issues like high interest rate, frequent increase in power and gas tariffs, shortage of gas for industries, abrupt changes in government policies, rampant smuggling, delay in refunds to exporters and an overall hostile environment are making it difficult for the industries to sustain their existence.

"I agree to a great extent [with the FPCCI president] as in 2019 China gave us additional access for $1 billion but we could not benefit from it," said Prime Minister's Economic Advisory Council member Dr Abid Qaiyum Suleri while talking to The Express Tribune

"We can only increase exports by $300 million just because we do not have anything to sell."

An official of the Commerce Division said "there are two ways of working in an international market; first is that you have a product and you try to get access to the market of a country while the other is you first take market access and then get investment in production."

Once the country got the access, the financiers would come and invest in the product as they could see the market ahead of them.

"There are only around 75 out of 313 products under the FTA which Pakistan doesn't have the capability to produce while the rest it can produce; it is just a matter of time," he added.

Explaining, the official said if China imported those 313 products from anywhere else, they would be expensive and Pakistan could make them cheaper, therefore, Pakistan had the capacity and business sense, which would result in increased trade soon.

"This FTA may produce results in future as investors possibly will come and make investment in those goods which can be exported to China," said Suleri.

The FPCCI president urged the government to urgently develop a robust industrial policy that would lead to massive industrialisation in the country, encourage research and development, innovation, diversification and development of new products, improve quality standards and enhance technical skills of the labour force.

He also urged Chinese companies to enter into joint ventures with Pakistani manufacturers and relocate their industries to the Special Economic Zones. "These efforts will significantly raise industrial output, enabling Pakistan to take advantage of CPFTA-II," he said.

Published in The Express Tribune, January 21st, 2020.

Like Business on Facebook, follow @TribuneBiz on Twitter to stay informed and join in the conversation.