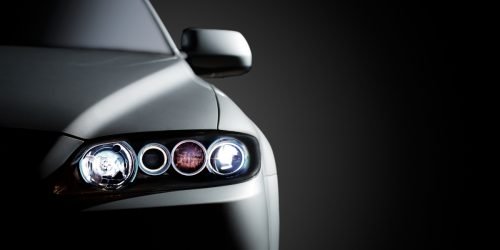 ---
KARACHI: The auto sector continued to suffer as sales for December 2019 slumped 38% on a year-on-year basis following sluggish demand in the market coupled with high lending rates for automobile financing. Demand had remained subdued due to frequent hike in prices by automakers on account of high cost of production.

According to the data released by the Pakistan Automotive Manufacturers Association (Pama) on Monday, auto sales were recorded at 12,069 units in December 2019 compared to 19,423 units in the same month of 2018.

"Weak demand dynamics were again evident from a 38% year-on-year fall in sales in December 2019, taking the cumulative decline in the first half of fiscal year 2019-20 to 44%," stated Topline Securities analyst Hammad Akram. "The fall is primarily attributable to high car prices mainly due to rupee devaluation and higher interest rates."

The outlook of the industry remained gloomy as all three automakers posted a year-on-year decline in sales.

Honda Atlas Cars remained the major laggard with a 58% drop in sales to 1,005 units in December 2019. The company had sold 2,367 units in December 2018.

"Sales of Honda Atlas Cars fell following combined sales of City and Civic variants declining by 56% on a year-on-year basis," the analyst said.

Indus Motor Company fared no better and posted a 56% fall in sales from 5,324 units in December 2018 to 2,332 units last month. The analyst pointed out that the main reason behind the decline was sales of Corolla variant falling by 50% during the period.

The sales of Pak Suzuki Motor Company fell 26% to 8,732 units in December 2019. The company sold 11,732 units in December 2018.

However, car sales registered an increase of 23% on a month-on-month basis, the data showed.

"Overall, car sales jumped by 23% month-on-month to 12,100 units in December 2019, however, the rise was largely led by a 49% increase in sales of Pak Suzuki Motor Company," the analyst said.

"The other two major manufacturers, Indus Motor Company and Honda Atlas Cars dropped by 12% and 23%, respectively." The analyst added that increase in sales of Pak Suzuki was largely driven by the announcement of an increase in car prices by the manufacturer in mid of December, which became effective from January 1, 2020.

The research house expected a recovery in car sales volumes from start of 2020 as it believed volumes to have bottomed out in December 2019. 

Published in The Express Tribune, January 14th, 2020.

Like Business on Facebook, follow @TribuneBiz on Twitter to stay informed and join in the conversation.