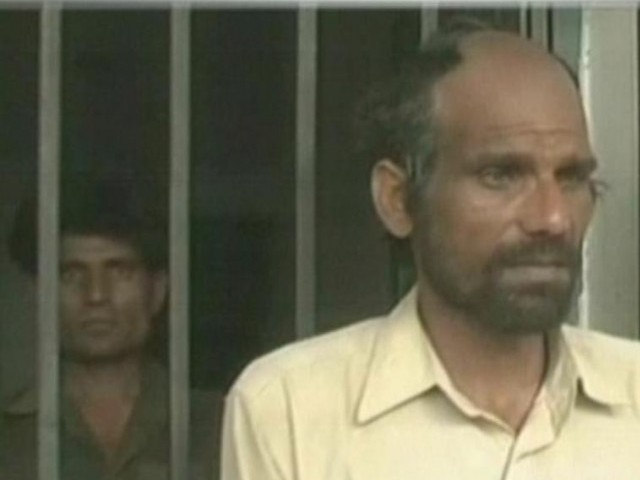 ---
LAHORE: It has been nine years since a case of cannibalism was reported in Darya Khan, an area of District Bhakkar and legislation against the offence is still in the cold storage.

In 2011, two brothers were held for eating the flesh of human corpses. Police and law enforcement agencies had recovered a pot with curry and other evidence from their house. They were jailed. However, after being released they again were held for repeating the offence. In 2014, they were arrested for digging up the grave of a child and eating it up. During a raid, police had arrested them again.

They were jailed for 12 years and would be released in six years.

When the issue surfaced, a bill was proposed by the then lawmakers Dr Nikhat Shakeel Khan, Sheikh Salahuddin, Muhammad Muzamil Qureshi and Kishwer Zehra. The bill is still pending before the standing committee.

Bhakkar cannibals return to eating human flesh

Dr Nikhat, while talking to The Express Tribune, said she had forwarded the bill that was referred to the standing committee and a sub-committee was established. However, after some time the efforts from mysterious sources came forth to block the same. Since then, it is in cold storage.

A part of the bill read: "Two persons were arrested by police in Darya Khan District Bhakkar on the report of a person that his sister's grave was dug out and her corpse was found missing. Both the cannibal suspects confessed that they had eaten five corpses dug out from the graves. The FIR was lodged against them under section 16 of Maintenance of Public Order (MPO) and Pakistan Penal Code (PP) under section 295 (A), 297 and 201.

As specific law does not exist on cannibalism in Pakistan as such both were released from jail after two years imprisonment and fine. Subsequently, on the complaint of neighbours, police raided their house and recovered the head of a child of two or three years of age from their house. One of them again confessed to eating the flesh of the body."

It further read: "This bill seeks to provide for punishment and fine for cannibalism in Pakistan so that such incidents may not occur in future and ensure the safety of the dignity of corpses/dead bodies."

The bill also demanded an amendment of section 297 of the Pakistan Penal Code and insert the words "human corpse" and "or" "or eats the flesh thereof" into it. It also asked for substitution of "one year" words with "seven years", and fine of 500,000 rupees.

Efforts were made to contact Standing Committee on Law and Justice Chairperson Riaz Fatiyana but he was not available for comment.

Nikhat was irate at the bill being put into cold storage and tried to point towards some interest groups behind it while talking to The Express Tribune.

She said there may be many possibilities behind the desecration of graves including organ theft for transplantation, disrespecting the bodies especially of women and of course cannibalism. She said the use of bodies for experiments could not be ruled out either.

Cannibalism: Russian couple 'killed and ate 30 people'

There had been an influx of medical universities during the past few years. During their times, there were few and she also recalled the surgery practice.

When these cases were reported, the people of the area had turned violent. In the absence of a law, the suspects were sent to jail under different sections for a short period. However, they were released soon after. The two brothers confessed to repeating the practice as they wanted to remain in jail because of being poor and unable to find work.

The people would dislike them for their practice of cannibalism and do not engage them in work.

The accused said they did this again because they wanted to live in jail as they could find food there.

Published in The Express Tribune, January 14th, 2020.
COMMENTS
Comments are moderated and generally will be posted if they are on-topic and not abusive.
For more information, please see our Comments FAQ