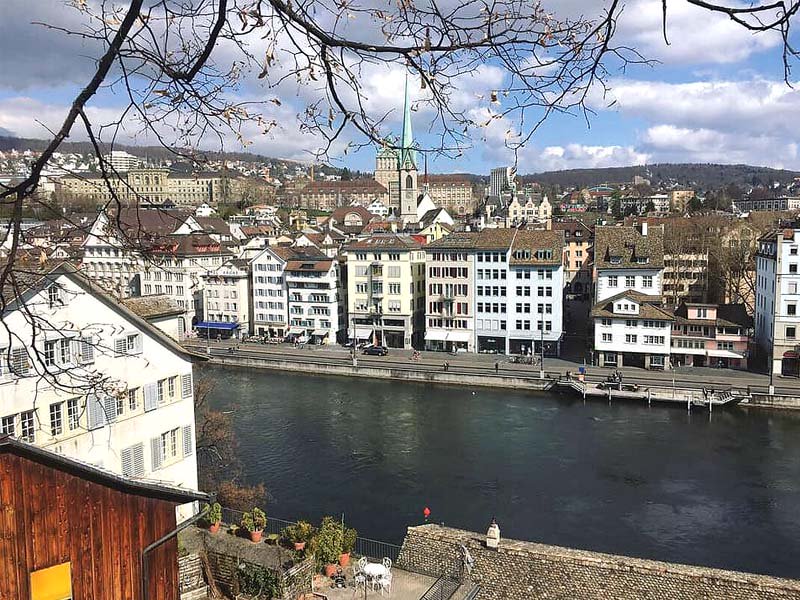 ---
The very 'European' metropolis is a must-visit destination for a regal city escape


Switzerland is well known for its natural beauty, studded with Alpine lakes and grassy landscapes but another aspect that often attracts visitors is its quality of life. One of the most dynamic and largest Swiss cities, Zürich has a lot to offer besides being a hub of the country's business and economic activities. Extravagant, ancient and exquisite, this quintessential town offers an enriching experience to travellers from the history embedded in its ecclesiastical buildings to the tonnes of beauty it is surrounded with. Zürich is modern yet ancient, romantic yet cold. The very 'European' metropolis is an ideal destination for a peaceful and a rather regal city escape.

Bahnhofstrasse 
What says Switzerland if not its lavish brands? If you're willing to invest in some magnificent, quality items make it to Bahnhofstrasse - Zürich's main downtown street and perhaps one of the world's most prestigious shopping boulevards. This bustling avenue is home to some of the famous fashion houses and renowned banks. A unique blend of art and culture, no trip to Switzerland is complete without paying a visit here. Many visitors indulge in the finest Swiss chocolate on Bahnhofstrasse and some premier restaurants nearby. A stroll is a pretty convenient option to explore the entire boulevard owing to Zürich's walkable and pedestrian-friendly culture.

Lindenhof Hill
For stunning, panoramic views, look nowhere than Lindenhof Hill. Adjacent to Limmat River, this serene spot is easily accessible from Zürich's main train station, Grossmünster Church and Weinplatz, offering a birds eye view of the city. A melting pot for chess players, tourists as well as locals flock in great numbers to unwind, walk and relax on this hilltop that also includes prehistoric, Roman and medieval remains. Some theories even suggest the area is a moraine hill - which means it was once a glacier! The views, especially during the sunset, are spectacular from Lindenhof.

Lake Zürich
On the outskirts of Zürich lies the breathtaking, tranquil lake fed by the pure, glacial waters. Lake Zürich offers a perfect retreat to nature and much needed getaway from the mundane, chaotic life. Although it passes through the centre with its tributary better known as the Limmat, this Alpine lake offers plenty of swimming spots and hiking options, making it a must see. And since Switzerland is reputable for its nonchalant beauty, the lake offers some incredible views with the Alps in the backdrop. Tourists also prefer taking a tour of the lake through the many cruises available. The lake is approximately 20-25 minutes away from the centre with train being the fastest option to travel with.

Grossmünster
Make it to Grossmünster to familiarise yourselves with Zürich's glorious past. This Romanesque church and its two twin towers are the real charm of the city with centuries of history dominating the Swiss skyline.Located in the old town, Grossmünster holds a lot of significance in Protestant Christianity that existed in Switzerland during the 16th century. Along with Fraumunster, Predigerkirche, and St. Peterskirche, it is one of the oldest and largest churches in Zürich. The heritage building gives visitors a glimpse into the Medieval history with some original frescoes and battle scenes still vividly inscripted inside. Zürich's many trams make the church easily accessible from other parts of the city.


Allia Bukhari brings you her top four favourite attractions in this picturesque yet a powerhouse of a city.