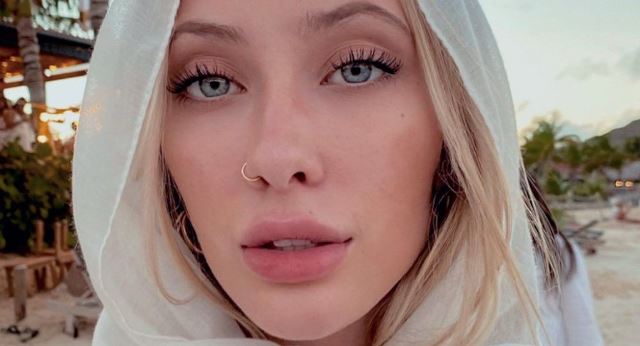 ---
Social media influencers have the power to make a global change, with one single post and tweet they are able to cause a frenzy.

The devastating Australian bushfire has destroyed nearly 9.9 million acres of land and at least 1,400 homes so far.

With many human and animal lives lost, influencers took to social media to raise awareness and donations for the cause.

Social media influencer to serve 14 years for stealing domain name at gunpoint

However, Kaylen Ward, a 20-year-old social media influencer and X- rated model took extreme measures to help out by offering to send out nude photographs to those who donated to fight the Australian bushfires and the results were overwhelmingly shocking.

Ward was able to raise $700,000 in just three days.

An estimated $700K has been raised for the Australian Bush Fires in response to my tweet....
is this real life?

— THE NAKED PHILANTHROPIST (@lilearthangelk) January 6, 2020

The social media influencer who goes by the Twitter page "The Naked Philanthropist" who donated at least $10 to the campaign to fight the fires would get a nude photograph in return.

"I'm sending nudes to every person who donates at least $10 to anyone of these fundraisers for the wildfires in Australia," Ward stated in a tweet.

Instagram to hide your likes

"Every $10 you donate = one nude picture from me to your DM. You must send me confirmation that you donated."

"I was seeing all the posts on Twitter about the Australian fires and I was really concerned there wasn't a lot of media coverage and not a lot of people donating," she told BuzzFeed News.

Ward told BuzzFeed that she had a team of four people who were helping her out to verify the donations and DMs.

Amid all this, Ward's Instagram handle got deactivated.



My Instagram got deleted pic.twitter.com/nBRQlByYAR

— THE NAKED PHILANTHROPIST (@lilearthangelk) January 5, 2020

However, this did not stop her from helping out, "I got to see firsthand how many people were affected," she told Buzzfeed.

This article originally published on Insider.