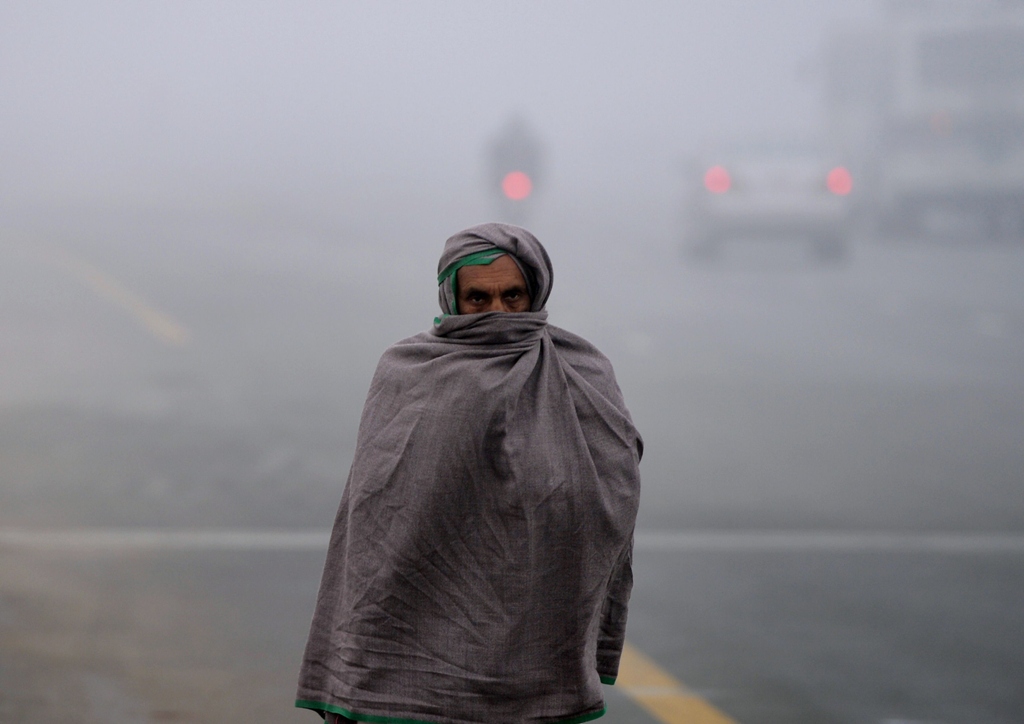 ---
ISLAMABAD: People in the capital are facing almost freezing temperatures due to dense fog that engulfs the city in the evenings and stays on for hours after daybreak.

Fog has caused a cold wave in the capital city where mercury dropped to one degree centigrade and it was expected to dip below zero in coming days.

Pakistan Meteorological Department has issuing a weather alert for a cold snap said temperature of Islamabad was expected to drop to minus one degree centigrade on Saturday and Sunday.

According to the meteorological forecast, the heavy fog was in Punjab and upper Sind and in different districts of Khyber-Pakhtunkhwa. In other parts of the country, the weather was cold and dry while the upper regions were extremely cold.

Published in The Express Tribune, December 28th, 2019.