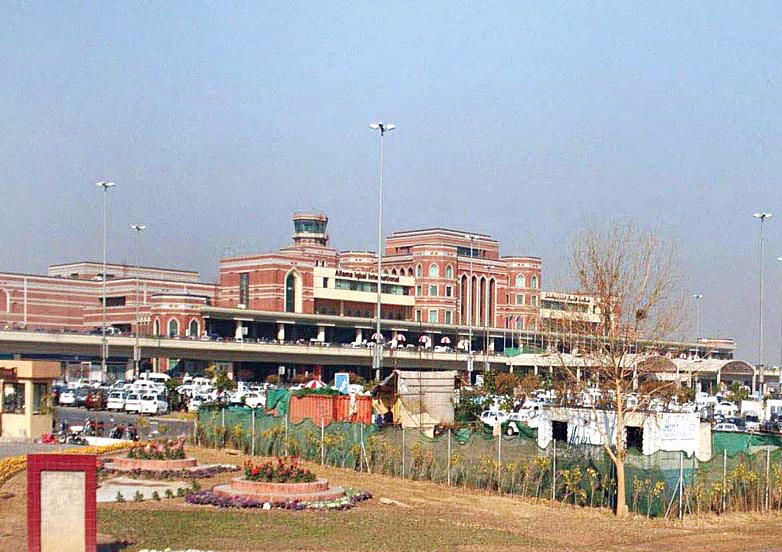 ---
LAHORE: Allama Iqbal International Airport acquired top spot among all the other airports in the country after handling over 90,000 consignments that arrived at the Air Freight Unit (AFU) of Lahore Airport Customs.

The statistics collected at the end of the year revealed that Lahore airport is the busiest in terms of air freight, with more than 90,000 annual consignments surpassing the Quaid-e-Azam International Airport in Karachi which handled over 85,000 consignments during the same period.

Talking to The Express Tribune, Collector Customs Lahore Airport Basit Abbasi confirmed that the customs duty collection target of the airport collector was set at Rs11 billion for the first six months of the current financial year. Instead,  they were able to collect more than Rs12 billion within the designated period, he added.

He said the government's strong and effective campaign against money laundering has been yielding positive results.

"It has increased awareness among passengers taking money abroad. Now the passengers inquire about the amount of money they could keep with themselves," he added.

Offbeat: New airport handles 4.7m passengers in first year

As part of the continuation of the anti-money laundering campaign, as per the Prime Minister's directive, multiple checking of passengers is conducted at the airport to inhibit illegal cash and good outflows.

Security screening of the travellers arriving from Europe, Thailand, Dubai, Doha, and China has been enhanced through modern scanners and now up to 95% of these scanning machines are used to prevent influx and outflow of prohibited items, as per sources.

Customs officials have also increased the checking of the amount of money passengers are carrying abroad.

As many as 42 million passengers arrive and depart from the Lahore Airport annually.

The Federal Board of Revenue (FBR) had recently established a new Customs Collectorate at the Lahore Airport in view of the increasing number of travellers and consignments.

Most of the commercial consignments that arrive at the airport include mobile phones, accessories and medicines manufactured in China.

It is estimated that roughly 70% of the goods that arrive at the Lahore Airport AFU belong to the mobile phone sector.

Published in The Express Tribune, December 28th, 2019.