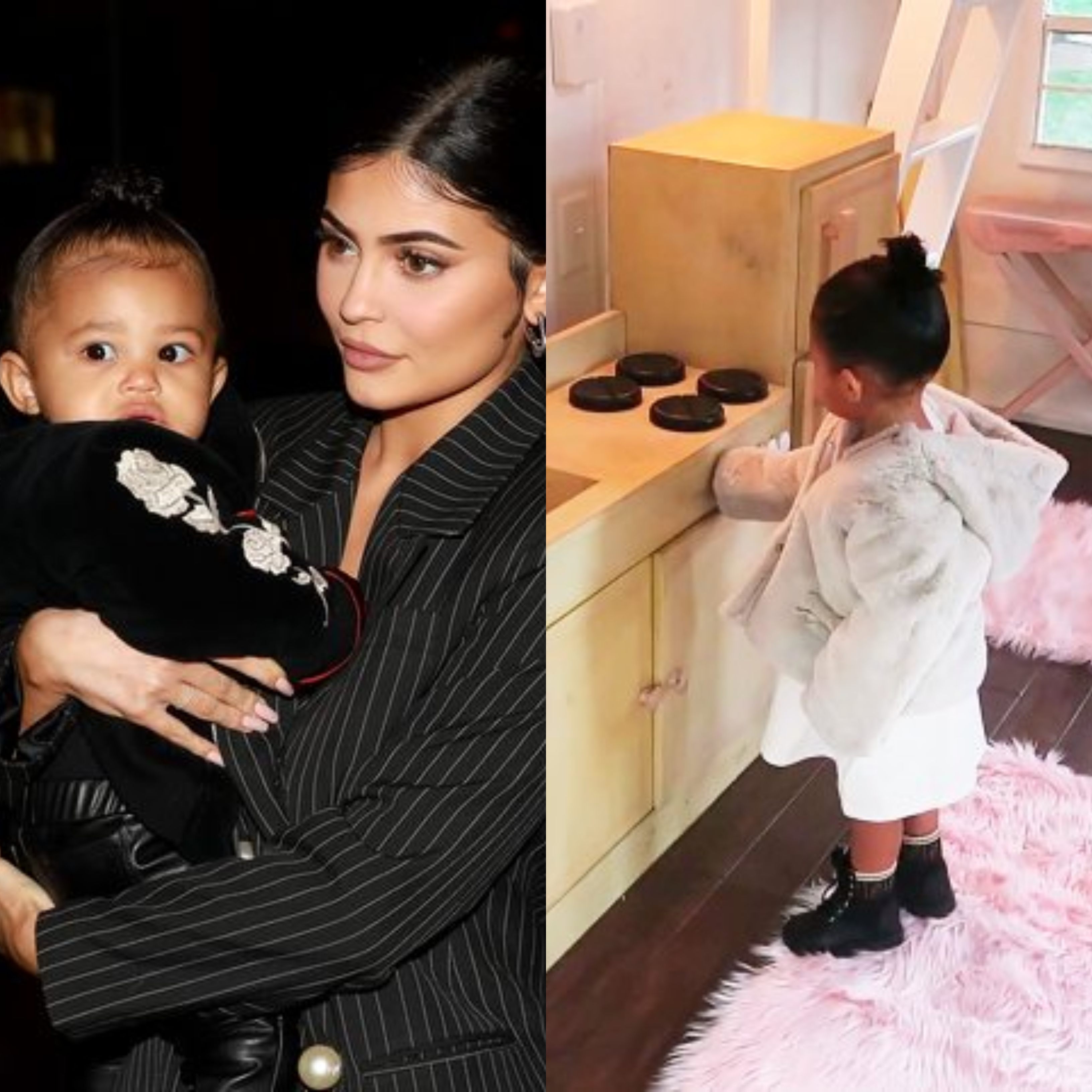 ---
Stormi Webster, daughter of youngest billionaire Kylie Jenner, has a brand new playhouse to call her own, thanks to grandma Kris Jenner, when she surprised the 22-month-old girl with the extravagant Christmas present this week.

Kylie Jenner shared a look at the her daughter's gift in her latest YouTube vlog, where even makeup mogul herself was brought to tears. "The size of that house! That thing is bigger than most apartments you will find in LA," exclaimed the 22-year old during the video.

Naturally, Twitter was sent into a frenzy over the luxurious playhouse, which brought many hilarious and skeptical memes and reactions. "Kris Jenner bought Stormi a HOUSE for Christmas," one Twitter user wrote, adding a sarcastic smiley face before finishing, "I love my life trying to buy a piece of makeup for my mom."


stormi: *2 years old*
kylie: we got a big surprise for you
stormi: a bbbb BURKIN

SHE KNOWS WHAT A BURKIN IS IM ACTUALLY DEAD pic.twitter.com/eYTTZp5i7T

— k ♡ (inactive) (@yunhosrose) December 23, 2019


https://twitter.com/vxdhxx/status/1209202406074044417

Another Twitter user pointed to square footage at this playhouse, saying. "Stormi's house is bigger than some London apartments." Another said, "Stormi just got this playhouse and I can't even afford an apartment."


stormi just got this playhouse and I can't even afford an apartment pic.twitter.com/4HLGQOtFVx

— lisa 🌜 (@goldenvdays) December 23, 2019


"Stormi playhouse has wood floors while my actual apartment has carpet,' another mused. "Me seeing Stormi's mini house is bigger than my bedroom," one witter user complained.

Ed Sheeran top's UK's richest under-30 celebs list

https://twitter.com/Lilkennyp_23/status/1209202075021848577


Me seeing stormi's mini house is bigger than my bedroom #KylieJenner pic.twitter.com/hYTEyVGDCI

— Akifa🦋 (@akifabegum9) December 23, 2019
stormi's playhouse // my playhouse..... can y'all see the difference pic.twitter.com/9WnHLNez1e

— otav ✰ (@kyliesbirkins) December 23, 2019


https://twitter.com/oshuIt/status/1209236219219128320

The two-story playhouse could basically function as a working home or an AirBNB. It has a working doorbell, air conditioning, and a faux fireplace, in addition to the mini kitchen, bed, ironing board, and picnic table.

The extravagance kept on coming for the Kardashian children during Christmas. Kim Kardashian and her rapper husband Kaye West shelled out $65,625 at auction to buy the jacket that Michael Jackson wore at Elizabeth Taylor's 65th birthday.

They then gave it as a present to their six-year-old daughter, North West.

Have something to add to the story? Share it in the comments below.