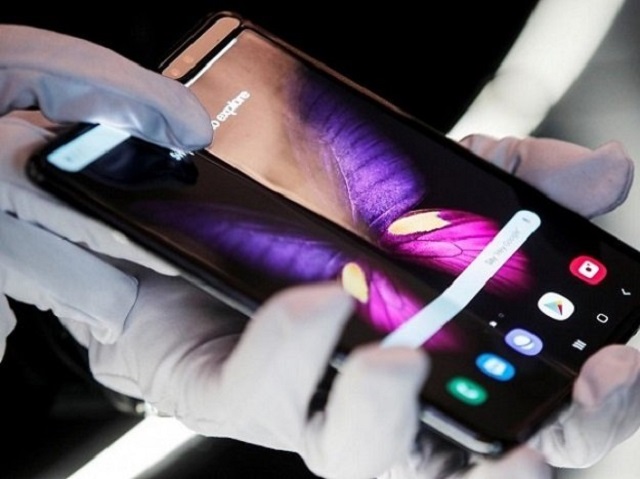 ---
The year 2019 saw smartphone giants battle it out to bring top-notch designs and updated features for its users.

From Huawei, LG to Sony some of the big names in the smartphone industry launched foldable phones that captivated the attention of tech enthusiasts.

Samsung shows off new design for square-folding phone

Joining this club is Samsung that shared a glimpse of its foldable device back in October, and rumor has it that soon we might be able to see a unique design with a foldable display being made completely out of glass.

According to phone leaker Ice Universe, the smartphone giant has created an ultra-thin glass cover for its foldable device, equipped with a flatter screen and fewer wrinkles.



It can be confirmed that the Galaxy Fold2 leaked not long ago will use an ultra-thin glass cover for the first time in the world, replacing plastic materials. The screen looks flatter and has less wrinkles. In fact, this is the correct cover material for foldable phones. pic.twitter.com/BS73BCsA4N

— Ice universe (@UniverseIce) December 24, 2019

The concept is unusual and it is also reported that Samsung has been applying for trademarks for what it calls "Samsung Ultra-Thin Glass."

Huawei launches foldable phone in China at prices starting from $2,400

However, nothing is confirmed as yet since Samsung has not made an official announcement.

This article originally published on Engadget.
COMMENTS
Comments are moderated and generally will be posted if they are on-topic and not abusive.
For more information, please see our Comments FAQ