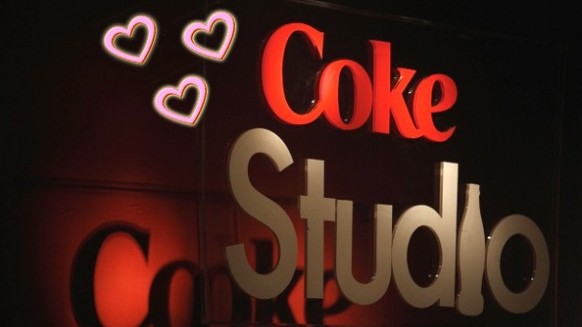 ---
Coke Studio mania has shown no let-up this season, as the combination of music by seasoned artists and new talent has captured the hearts of many.

Here are just some views The Express Tribune has gathered:

VJ Anoushey Ashraf:

I love Coke Studio because it has made me familiar with our own music. Everybody knows what Ali Zafar is up to but Coke Studio has brought to the screen our musicians who were not being covered before, giving them a cool look.

Ali Noor:

From Noori's point of view, we get to experiment with our music, work with the best musicians of the country and the best producer.

Shehzad Roy:

Rohail is the best producer. Coke is promoting new talent and those musicians that the masses were not listening to and as a result people are listening to them now. There is more infotainment these days than entertainment and this is taking us back to entertainment.

Ayesha Tammy Haq:

I love coke studio because it is doing something fabulous! It is giving musicians a platform to display their talents.

Tapu Javeri:

It's a great effort. It's introducing the younger generation to folk music taking them back to their roots. The generation that otherwise only listens to pop or rock music.

Hassan Shehryar Yasin:

I saw the Meesha Shafi and Arif Lohar song. It was incredible! I was blown away by it! Mixing new talent with seasoned musicians is a great idea especially at a time when Pakistan needs to look at the positive rather than harping on about the negative.

Rup (Josh) on Twitter:

@RupJoSH if you havnt seen it yet, search: coke studio 3 arif lohar and meesha, you're gonna love it, gurunteeeeeee

Ali Zafar on Twitter:

@AliZafarforu Listening to coke studio abida perveen waiting for my shoot for music video for the film. Rohail hyatt and the team. Bravo !!!

Do you love Coke Studio? Leave feedback below.
COMMENTS (18)
Comments are moderated and generally will be posted if they are on-topic and not abusive.
For more information, please see our Comments FAQ