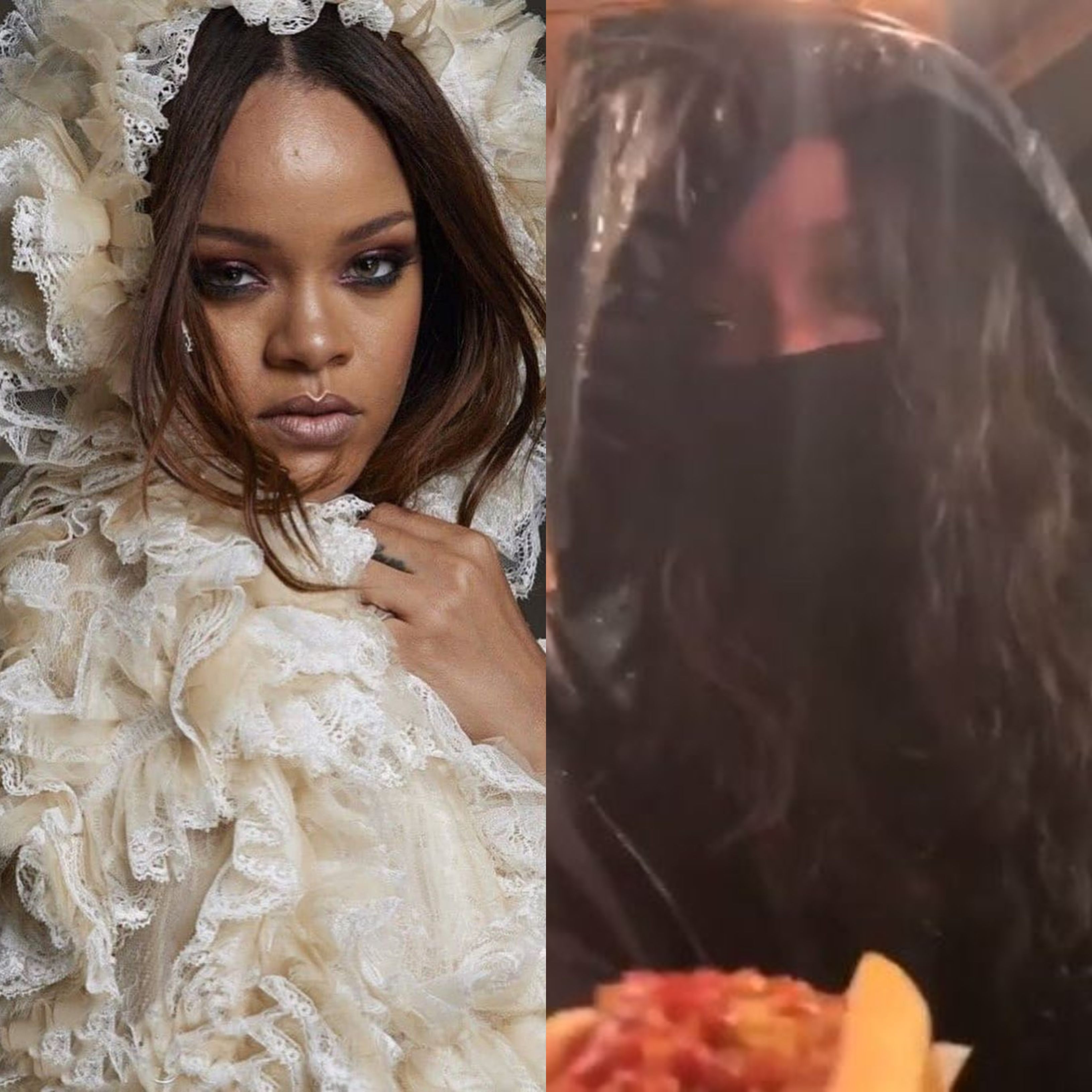 ---
Superstar singer Rihanna donned a veil recently to avoid being recognised at a Winter Wonderland festival in London.

The Diamonds hit-maker seemed to indulge in the festive spirit as she headed to one of the busiest tourist attractions in the city. She joined hundreds of tourists mingling around while eating hot dogs and churros, reported Metro.

Rihanna also managed to go unidentified as she wore a balaclava-style scarf over her face with her hoodie up. And of course, fans in London were kicking themselves that they could have easily bumped into her at the popular attraction. "Imagine being at Winter Wonderland and getting a glimpse of Rihanna?! Would honestly make my whole Christmas," one fan wondered.




"Was trying to celeb spot at Winter Wonderland yesterday, saw a couple of grump reality stars and the whole time Rihanna was there. Mega. Mega. Fuming," another said.

Rihanna recently revealed she had moved to London a year ago to be closer to her boyfriend, Saudi billionaire Hassan Jameel, and her Fenty business which is based in London and Paris.

Rihanna slams Trump as 'the most mentally-ill person in America'

Since launching Fenty Beauty in 2017, Rihanna has made a point to be as inclusive as possible when it came to not just the brand's cosmetics but the models featured in the campaigns as well.




She has notably featured hijab-wearing models in her campaigns such as Halima Aden, Mariah Idrissi, and more recently a veiled model wearing the brand's new Trouble sunglasses.

The 31-year old has also donned a veil before when she stirred controversy posing at Sheikh Zayed Grand Mosque in 2013. Although Rihanna dressed in a scarf and abaya, a spokesperson from Abu Dhabi's Grand Mosque said,  "Taking inappropriate pictures, posing in ways that are improper in the context of sacred place, talking loudly, or eating – the violators are directed in a polite manner that reflects the civilisational and tolerant attributes of Islam."

Have something to add to the story? Share it in the comments below.