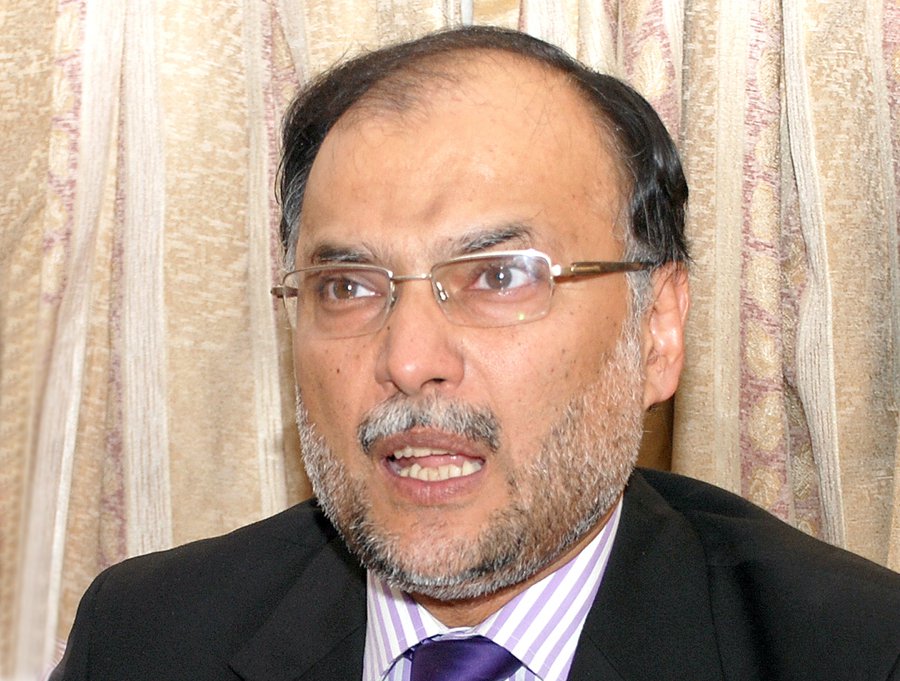 ---
Former interior minister Ahsan Iqbal was arrested by National Accountable Bureau ( NAB) Rawalpindi on Monday.

The senior Pakistan Muslim League - Nawaz (PML-N) leader had been summoned by the anti-graft body in connection with an inquiry into the Narowal Sports City Project (NSCP).

NAB was investigating alleged embezzlement of government funds in the project. "An inquiry on the subject matter [Corruption in Pakistan Sports Board - Narowal Sports City] is under process at this Bureau.

The worthy Chairman NAB has issued Warrants of Arrest in respect of Ahsan lqbal Ch. S/o lqbal Ahmed Ch, Member National Assembly of Pakistan on the allegations of corruption and corrupt practices," read a NAB letter addressed to the National Assembly speaker.

"In pursuance of warrant of arrest issued by worthy Chairman NAB, the accused Ahsan lqbal Ch has been arrested."

Another NAB letter, this one addressed to the executive director of the Federal Polyclinic in Islamabad, requested the formation of a medical board to examine Iqbal at the NAB Rawalpindi premises.

NAB asked for the medical board to "remain available with a dedicated ambulance till the presence of accused in NAB Rawalpindi".

PML-N cries foul

PML-N spokesperson Marriyum Aurangzeb strongly criticised NAB and the Pakistan Tehreek-e-Insaf (PTI)-led government for Iqbal's arrest.

She said the former minister's arrest was further evidence of the "NAB-Niazi" nexus, claiming that Iqbal had been targeted for his unabated criticism of Imran Khan and the incumbent government.

"All those who are capable and speak the truth have been put in jail," she said, while challenging NAB to launch a fair probe into the Peshawar BRT project.

She accused PM Imran of misusing his authority to victimise his political opponents.

In the past, Iqbal had distanced himself from the project in his home constituency as it was launched in 2009 during the tenure of the Pakistan Peoples Party (PPP) government.

The PML-N leader had said he had submitted all relevant documents regarding his income and expenditure to Rawalpindi NAB and had nothing to do with the NSCP.

As one of the most senior leaders of PML-N, Iqbal headed the interior as well as the planning and development ministries in the party's 2013-2018 tenure.

The investigation against him was initiated in May 2018 on the orders of NAB Chairman Justice (retd) Javed Iqbal to verify a complaint against the alleged misappropriation of government funds – a whopping Rs6 billion – in the construction of NSCP.




[/fbvideo]