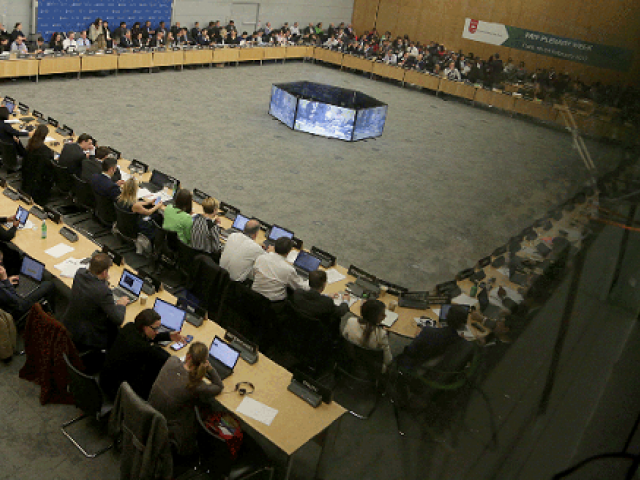 ---
ISLAMABAD: The Financial Action Task Force (FATF) has told Pakistan to ensure that individuals affiliated with proscribed organisations were convicted and also sought details of the legal measures it had taken to regulate madrassas.

According to finance ministry sources, Pakistan has received a questionnaire from the global money-laundering and terror-financing watchdog containing 150 queries.

The FATF has also sought copies of the FIRs registered against members of banned outfits.

The sources said the FATF has sent in the questionnaire in response to a report Pakistan had submitted to the global body on December 3.

Pakistan has up till January 8 to send its replies to the questionnaire. Islamabad's response will determine whether the watchdog continues to keep the country on its grey list or not.

Steps afoot to come out of FATF grey list

In its response, Islamabad will inform the FATF about its recent actions to curb money laundering and terror financing including the scrutiny of the Rs4 trillion deposits of four million Pakistanis placed with the Central Directorate of National Savings.

Pakistan will also tell the FATF about its efforts to curb illegal cross-border movement of currency.

Islamabad has stepped up its crackdown on proscribed outfits after the FATF announced in October this year that it was retaining the country on its grey list till February 2020 after which it might face action including being blacklisted.

This month, an anti-terrorism court in Lahore has indicted Hafiz Saeed, the head of the banned Jamaatud Dawa (JuD), in two cases on charges of financing terrorism.

Earlier this year, the Counter-Terrorism Department had booked top 13 leaders of the banned outfit, including its chief Hafiz Saeed and Naib Emir Abdul Rehman Makki, in nearly two dozen cases for terror financing and money laundering under the Anti-Terrorism Act, 1997.

Separately, the finance ministry had also floated expression of interests, inviting bids from the interested commercial banks to enter into a third party agreement to enforce Anti-Money Laundering and Combating Financing of Terrorism regulations in the Central Directorate of National Savings.

In February last year, the FATF decided to place Islamabad on the grey list with effect from June 2018. Pakistan has been given a 27-point ambitious action plan that required it to completely choke terror financing and monetary laundering, dismantle terrorists' sanctuaries, and make the banking and non-banking financial regulations more stringent.

The next review of the implementation of the FATF Action Plan will take place in February next year. Before that, the Joint Review Group of the Asia Pacific Group will review Pakistan's compliance in the third week of January.