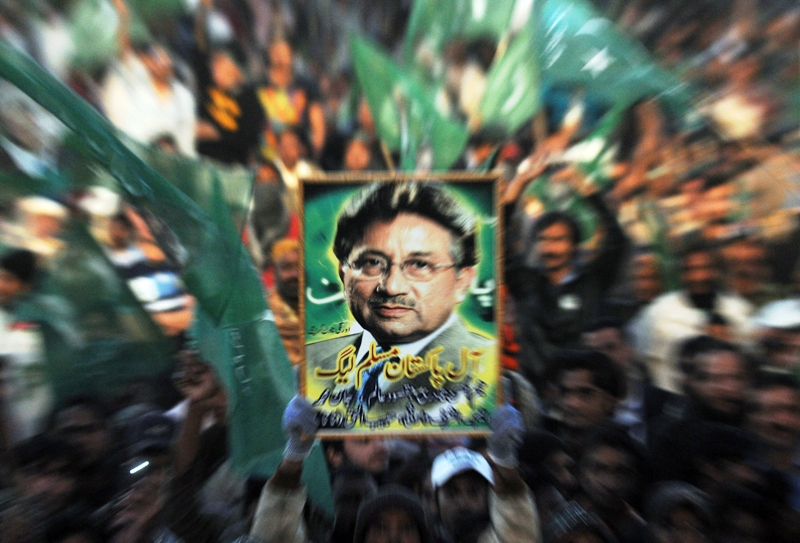 ---
KARACHI: Hours after the special court hearing the high treason case against former military dictator announced its verdict, Pervez Musharraf's political party, the All Pakistan Muslim League, stated they were 'appalled' by the court's decision to announce the judgment without recording the former president's statement.

"We think this is an unconstitutional trial pursued in the most unconstitutional way without hearing his lawyer and giving them a chance to defend him," the party said in a press release.

Expressing reservations over the special court's 'one-sided decision', APML has decided to file an appeal against the judgment and stated that the party leaders are consulting their legal team and shall announce their future course of action.

Special court sentences Musharraf to death in high treason case

APML further said that during his stay in Pakistan, Musharraf was a law-abiding citizen and appeared before all the courts to face charges against him.

"Though we firmly believe that all the cases created against the former president have mala fide, and he is being made subject to political victimisation," APML stated.

APML maintained that the case was formed on "flimsy grounds where aiders and abettors were excluded from the case and its hearing and the former president was singled out, though the decision was taken after consultation with the cabinet members, chief ministers, governors and corps commanders".

In a separate statement, APML Secretary-General Mehreen Malik said that Musharraf was ready to explore all legal options and would go to any length to get justice.