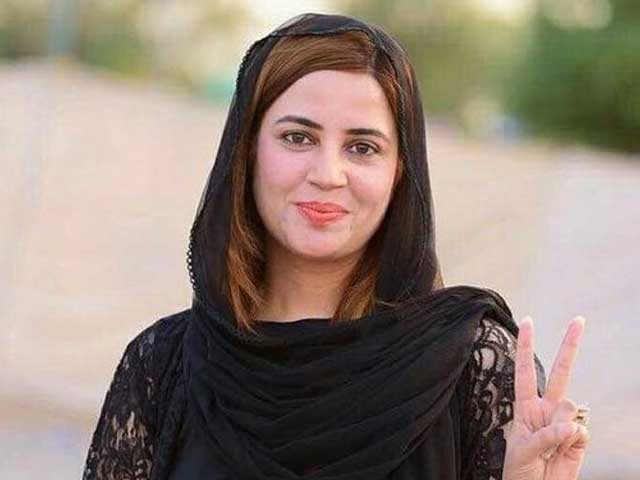 ---
ISLAMABAD: Minister of State for Climate Change Zartaj Gul Monday said the crop stubble burning was continuing in Punjab despite smog as no authority had been monitoring the situation.

"I recently travelled on motorway from Dera Ghazi Khan to Islamabad where the stubble burning is going on without any restriction," she said addressing the Climate Change Adaptation Conference.

The conference titled Climate Resilience- Civil Society Organisations (CSOs) was organised by Pakistan Humanitarian Network (PHF).

Gul said the prior regimes made pathetic overlapping of institutions that hampered their efficacy and capacity to cope with multi-dimensional issue like smog.

"Smog is not a one day phenomenon rather it developed over a period of time," she said regretting that there was weak coordination among the academia, experts and farmers who were directly affected due to climate change.

"We are over polluted, populated and urbanised country where we have to tackle climate change within the available limited resources with increased number of population," said Gul.

Youth lead climate activism

Special Adviser to the Prime Minister (SAPM) on Climate Change Malik Amin Aslam said the youth had emerged as leaders to take climate change issue at the 25th Conference of Parties (COP-25) under United Nations Framework Convention on Climate Change (UNFCCC).

The International Centre for Integrated Mountain Development (ICIMOD) report launched at the forum revealed that Pakistan was among the eight countries to face glacial melting where the country could lose one third of her glaciers due to environmental degradation as these areas were warming faster than the world.

Green cover lost

National Disaster Management Authority (NDMA) Chairman Lt Gen Muhammad Afzal said every disaster taking place in the country was causing around $2-3billion.

He said Pakistan was facing both human induced and hydrometeorlogical disasters occurring in the country despite its less than one per cent (0.72%) greenhouse gas emissions at the global level.

"The German Watch Climate Risk Index 2019 report has placed Pakistan in the world's top five most vulnerable countries due to climate change," he warned.

Gen Afzal while sharing his experience said that in 1984 bulk of trees were cut from the forests of Chitral and other Northern Areas and thrown into the river heading towards Afghanistan were imported as Afghan wood.

He noted that local scientific study of Global Change Impact Studies Centre revealed that the temperature in different simulations would rise much higher than global projections from 1.5°C to 2.5°C by 2.85.

He added that active flood plains that would have helped in reducing the flood risks were completely destroyed in the country over the past 40 years.

Earlier, Islamic Relief Country Director and Chair PHF Umair Hassan said PHF had consortium of  43 international non-governmental organisations working in the country since 2003.

Published in The Express Tribune, December 17th, 2019.