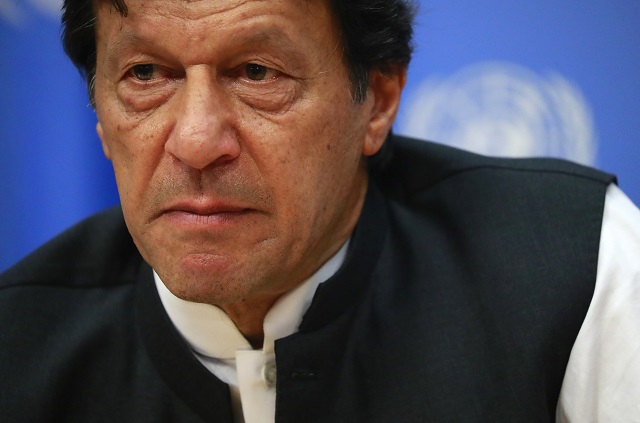 ---
Imran Khan's anger makes everyone angry. Critics and friends tell him to tone down his anger and get along with the opposition. The politics of re-conciliation works better than confrontation, they argue, with IK consistently ignoring their advice. Why no U-turn on anger? Here's my argument. Yes, it would be easier to stay in power if IK is nice to the opposition. But his struggle isn't about becoming prime minister and completing a term in power. It's about confronting and challenging the status quo, transforming Pakistan in the process. And you don't make omelettes without breaking a few eggs.

"Pakistani politics needs an Amitabh Bachchan, an angry man," Dr Arif Alvi, now President of Pakistan, shared with me on a lighter note, a few years back during an interview. His point being that Pakistan needs someone who can channel all the injustices in the country into anger that forces change to happen. This, I believe, is the secret IK's critics miss. His anger isn't his own; it's an act. He's channeling the anger of the people who have been let down by the ruling elites. And frankly, electoral politics is a much better — albeit messier — way to bring change versus a bloody revolution.

This goes to the heart of the political polarisation in the country. It pierces through the argument on whether IK should let Maryam Nawaz leave the country or whether he was heartless to be cynical when Nawaz Sharif wanted to go abroad initially. Imran would argue saying it would be heartless for him to forgive someone who stole the people's money. It's not Imran's money, so how could he forgive on behalf of a people whose life and property he's sworn to protect? Of course, PML-N's narrative is that Nawaz isn't a criminal, in which case they perceive Imran's anger as heartless.

Today, everyone in Pakistan is angry at everyone but no one is trying to unpack why the other party is angry and giving each other the benefit of the doubt. The opposition and political pundits on TV genuinely don't understand why IK can't play nice in the political sandbox. Nawaz and Zardari mastered this art. Why can't IK be like Zardari, who argued his biggest achievement in government was completing his presidential term, because democracy is the best revenge? IK's anger is rooted in the idea that it's not power but what you do with that power which can be viewed as an achievement.

These are two different worldviews talking past each other. Some critics argue IK is just an angry man by nature. Let's dig deeper on this: IK has achieved everything anyone can want out of life. He won the cricket world cup for Pakistan. He established Shaukat Khanum Hospital. He became Prime Minister of Pakistan. Anger is a refuge for those who have been denied in life but Imran has only been blessed. It isn't his own anger but that of the injustice done to the people that forms the fuel of his burning, sometimes bruising ambition.

Now let's talk about an insidious argument. That IK's anger is a distraction from the government's economic performance. Distraction from what exactly? PTI's roaring back in the last few weeks. Whether it's the current account surplus, Moody's upgrade to Pakistan's credit rating or Citibank's managing director giving a ringing endorsement to the government's economic policies, saying the "dividends will be huge" if the current policies continue.

Here's the dirty little secret about those shaping public opinion on TV in our country — they're typically part of the elite — and don't understand the intensity of the electorate's anger. Sometimes, this anger breaks out through incidents of mob violence, which shows the powder keg of discontent this system stands on. IK is channeling the people's legitimate anger through electoral politics, to genuinely challenge the status quo. The minute IK stops being angry, you'll know he's become part of the status quo.

Published in The Express Tribune, December 15th, 2019.

Like Opinion & Editorial on Facebook, follow @ETOpEd on Twitter to receive all updates on all our daily pieces.