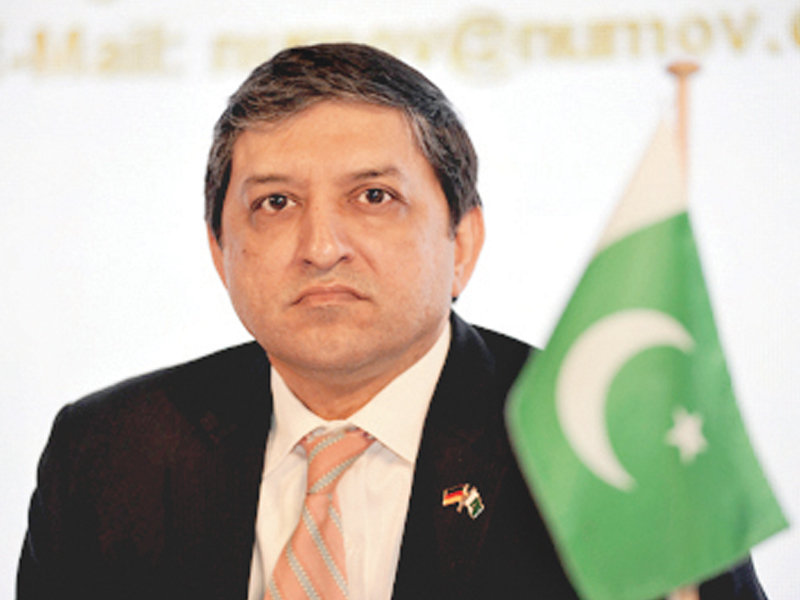 ---
ISLAMABAD: Senate Deputy Chairman Saleem Mandviwalla has said that the decision to amend the Army Act for the extension in the tenure/reappointment of the Chief of Army Staff (COAS) would be taken after the detailed judgment of the Supreme Court.

The deputy chairman was telling the details about the parliamentary delegation's visit to Mexico in a press conference along with Pakistan Muslim League-Nawaz (PML-N) MNA Shaza Fatima Khawaja and Pakhtunkhwa Milli Awami Party (PkMAP's) Usman Kakar.

Elaborating the delegation's efforts for the possible lifting of ban on Pakistani rice in Mexico, the deputy chairman expressed optimism that from the next year, the export of rice to Mexico would be resumed as the crop was much preferred and liked in the Latin American country and was banned due to some crop virus.

Mandviwalla said that the delegation took advantage to discuss the agricultural issues in the parliamentary visit.

Shaza noted that the delegation's visit was primarily about the parliamentary affairs.

Speaking about the rumours of his summoning by the NAB, Mandviwalla said that the anti-corruption watchdog should follow a proper procedure to call people.

"The news spread in media first and then the clarification comes," he lamented.

NAB had clarified that the deputy chairman was not summoned for any investigation and the anti-graft buster spokesperson had termed media reports in this regard totally baseless and contrary to facts.

Mandviwalla said that there were amendments pending in NAB laws on which legislation would be done.

The deputy chairman maintained that due to the fear of NAB, officials were not willing to work. He stressed that the national graft-buster's laws should be without prejudice.

Commenting on NAB Chairman Javed Iqbal's rhetoric that the "direction of winds was changing" (of accountability), Kakar said that the direction would more be on the opposition instead.