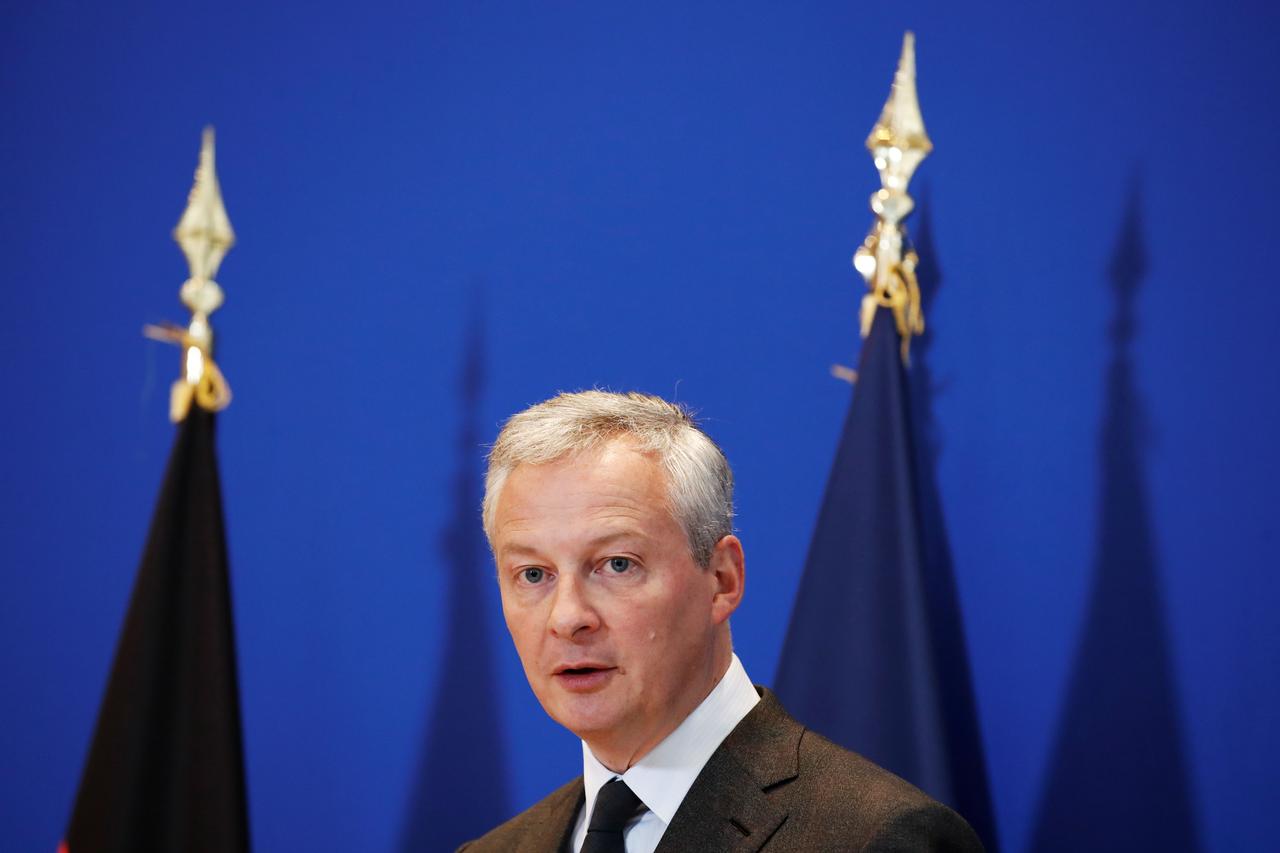 ---
PARIS: France warned the United States of strong EU retaliation if it imposed tariffs on key French products ranging from sparkling wine to cheese to handbags, in an intensifying row over taxing digital giants that potentially risks the start of a new trade war.

The French parliament earlier this year infuriated the administration of President Donald Trump by passing a law taxing digital giants like Google, Apple, Facebook and Amazon for revenues earned inside the country.

Talks to resolve the issue amicably have so far failed and on Monday the United States threatened to impose tariffs of up to 100% on $2.4 billion in French goods like sparkling wine, yoghurt and Roquefort cheese.

"We were in contact yesterday with the European Union to ensure that if there are new American tariffs there will be a European response, a strong response," French Economy and Finance Minister Bruno Le Maire told Radio Classique.

"This is not the sort of behaviour one expects from the United States with respect to one of its main allies, France, and to Europe in general," Le Maire said, while adding that he wanted to avoid a pattern of "sanctions and retaliation".

France, backed by Britain, argues that the digital giants must pay taxes on revenues accrued in a country even if their physical headquarters is elsewhere. But Washington fears that US companies have been singled out.

The dispute risks the opening of another front for the United States in a succession of trade disputes.

The US and China are already embroiled in a trade war and Trump said tariffs would be reinstated on Argentina and Brazil, accusing them of manipulating their currencies and hurting US farmers.

The decision "sends a clear signal that the United States will take action against digital tax regimes that discriminate or otherwise impose undue burdens on US companies," US Trade Representative Robert Lighthizer said in a statement.

The full list of French products subject to potential duties includes cosmetics, porcelain, soap, handbags, butter, and several kinds of cheeses, including Roquefort, Edam and Gruyere.