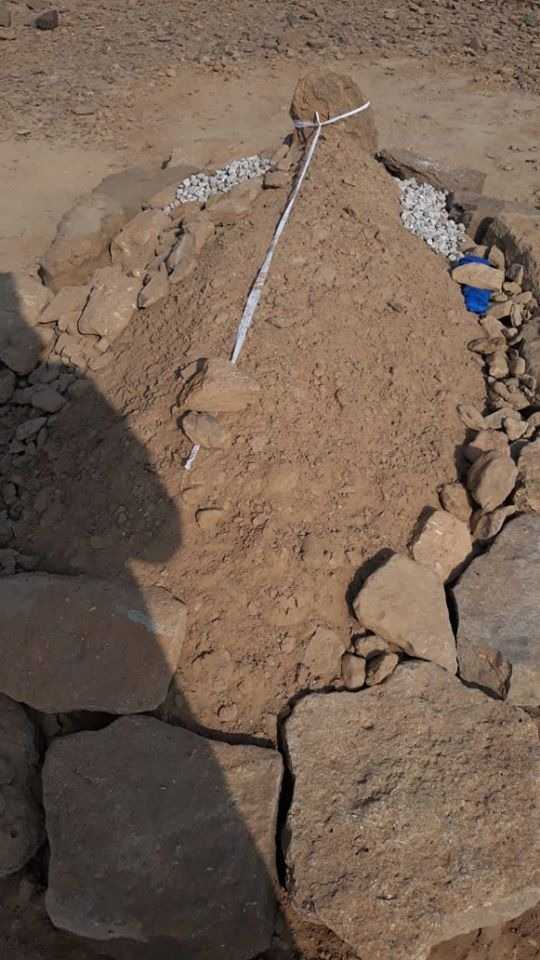 ---
KARACHI: Dadu police initiated on Saturday an investigation in an alleged honour killing incident in a remote village near Wahi Pandi after rumours surfaced that a minor girl was stoned to death.

Taking notice of the news circulated on social media, the law enforcement agency detained a man identified as Maulvi Mumtaz Leghari who performed the girl's funeral prayers in a village near Shahi Makan.

Police lodged an FIR against six persons – Ali Nawaz, son of Shahnawaz Rind, Sami, son of Wahid Bux Rind, and four unidentified persons – on the basis of information collected so far. Leghari was also implicated in the case for allegedly hiding the crime.

"The girl was a minor but her age has not been confirmed even by her parents," said DSP Pir Bux Chandio. "The matter is being investigated."

Meanwhile, locals told The Express Tribune that the incident occurred on November 21, and Leghari was asked to perform the minor's funeral.

Chandio confirmed to this publication that rumours of the killing of a girl, circulated in the area. "It has not been confirmed if she was stoned to death," he said.

Area residents said a jirga was held before the incident, and the leader had declared a fatwa to stone the girl to death.

In a video clip available with The Express Tribune, the girl's parents can be seen informing the police that their daughter died in an accident.

Sharing the parents' statement, Chandio said the victim's father, Ali Bux Rind said that the girl died after a part of the roof of their house fell on her head.


Police said that the body will be exhumed for investigation. "It's a serious issue and we have to investigate the case completely," the DSP said, adding that legal formalities will be completed to dig out the body.