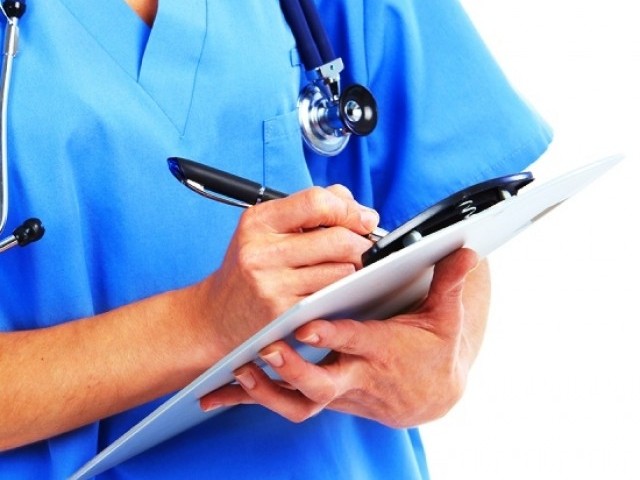 ---
ISLAMABAD: A month after the government shut the apex regulatory of doctors and medical education in the country and replaced it with a new commission, the newly-formed body continues to work with a small, ad-hoc staff.

However, officials say that during this period, it has not sat idle. Instead, they have managed to process applications for the upcoming National Exam Board (NEB) Step-I.

On October 20, the Islamabad Capital Territory (ICT) administration took over control of the Pakistan Medical and Dental Council (PMDC) offices as an ordinance was issued by President Dr Arif Alvi abolishing the council and replacing it with a new Pakistan Medical Commission.

The commission started working five days later when Dr Arshad Taqi was appointed its president.

Giving an overview of their activities over the past month, Dr Taqi in a statement on Friday said that they have recruited basic staff to start work in the commission.

This staff numbers 30 people, including eight management officials and 22 support staff who have been hired on an interim basis for 90 days, Dr Taqi said.

"They are working under the direct control of the council and the PMC," he said.

However, he added that this staff will continue working until an organogram for the commission and the criteria for its officials is approved.

Pointing to the work done by the commission over the past four weeks, the PMC president said that their priority was to process all pending, urgent applications.

This task, he announced, has been completed and 'Good Standing Certificates' and applications for verifications have been processed.

Furthermore, he said that all applications for NEB Step-I exams, which commence from December 1, have been processed and forwarded to the National University of Medical Sciences (NUMS) to prepare admit cards.

Hence, Dr Taqi said, the exams will proceed as per schedule.

The process of completely digitizing PMC is underway and will be expedited to enable students and doctors to efficiently process their applications online.

The council also plans to create a completely digital environment to ensure efficient regulatory operations and for compiling critical data of the medical educational and professional sector.

Moreover, the PMC chief claimed that during this time, they have managed to overhaul the process of new student registrations and issuing provisional licences to students who are about to graduate. The process has also been simplified with unnecessary, repetitive and redundant documentation previously demanded from students done away with. To verify their admissions, the new process will see their respective colleges or universities being contacted to directly verify student status.

In this regard, Dr Taqi said that new forms for registration of fresh students and grant of provisional licences will be dispatched to colleges and universities next week. The forms will also be made available online.

For this purpose, he said that they have set up an online account with the National Bank of Pakistan so that students can directly deposit their fees at any NBP branch across Pakistan online, rather than having to travel to specific branches and preparing bank drafts.

To recognize and verify postgraduate qualifications issued by the College of Physicians and Surgeons of Pakistan (CPSP), Dr Taqi said that he PMC and CPSP has agreed to a process whereby verifications required by CPSP will be directly communicated to the commission and vice versa.

To make the process swift, a secure online system is being set up which will ease the burden on candidates who were previously required to acquire separate certificates for verification.

Moreover, online verification services from the National Database Regulatory Authority (NADRA) has been arranged to enable immediate verification of credentials of applicants to further ease the burden on students and doctors.

To facilitate these online services, Dr Taqi said that they have managed to set up a new website for the commission on an urgent basis. He added that they have set up an email to respond to queries and applications of students and doctors: [email protected]

"This will ensure an efficient and tracked system to cater to all requirements," he said.

To further assist students and doctors, he said that they are in the process of setting up a 24/7 call centre. This toll-free facility, he hoped, will be operational within a week.

A networking system has also been enabled in PMC to provide internet connectivity.

Published in The Express Tribune, November 23rd, 2019.